Clergy Retreat 2017

Tuesday, October 10, 2017 at 1:30 PM (EDT)
Event Details
2017 Clergy Retreat
Holy Family Retreat Center
303 Tunxis Road
West Hartford, Connecticut   

 "Spiritual resilience in a time of climate crisis"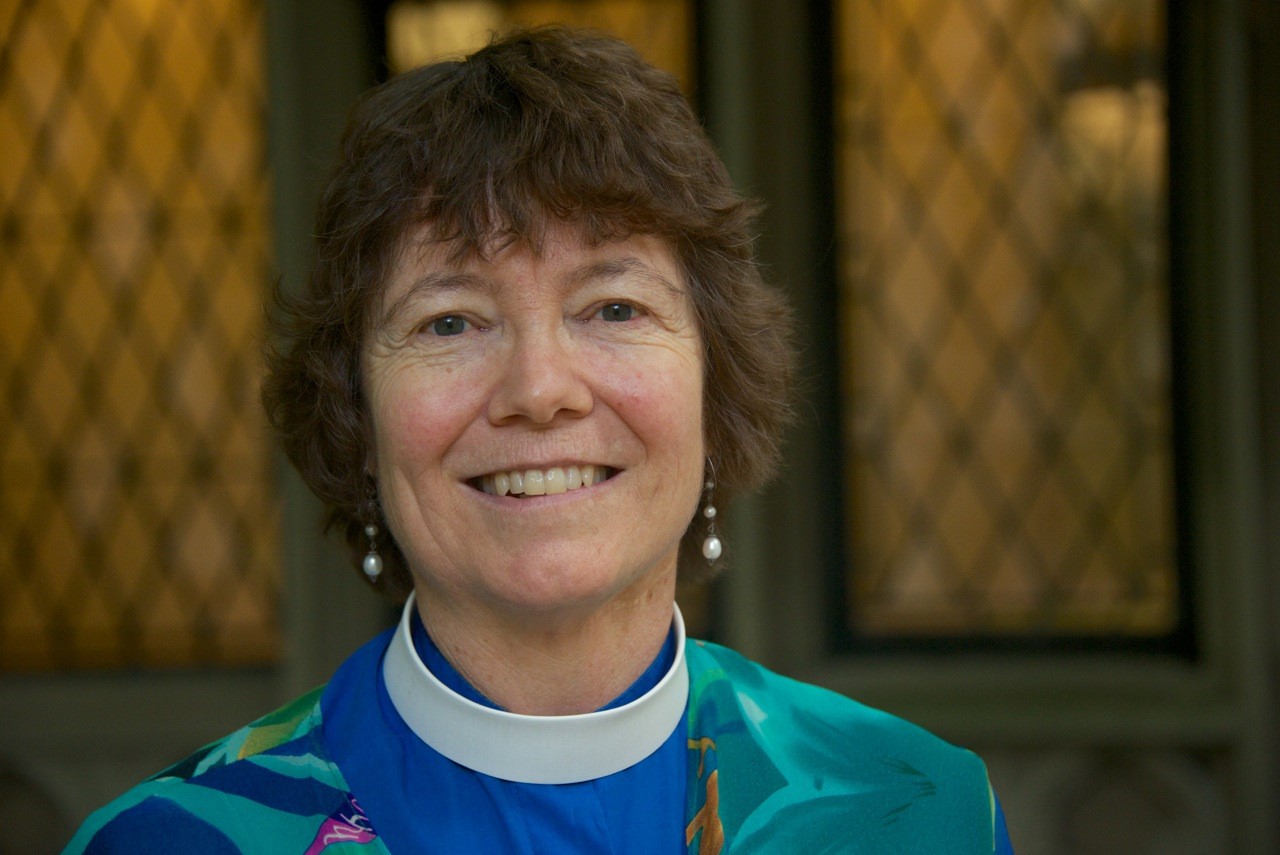 ​Clergy, join your colleagues at our annual Clergy Retreat from Tuesday, October 10 to Thursday, October 12, at Holy Family Passionist Retreat Center in West Hartford.  Our retreat leader is the Rev. Margaret Bullitt-Jonas, the Missioner for Creation Care from the Diocese of Western Massachusetts.  The description of the retreat follows here:  "The ecological crisis calls out for prayer.  It calls out for a growing awareness that we belong to the Earth and that the totality of the web of life is holy.  How does God speak to us through the natural world?  What gives us energy and hope as we struggle to protect God's creation?  How do we move through denial and despair into the joy of resurrected living?

Our  retreat will explore a theological framework for "holding" our concern for the Earth, its creatures and people.  The retreat will include presentations, guided meditation, small and large group conversation, singing, worship, and plenty of free time." 
The Rev. Margaret Bullitt-Jonas, Ph.D., is an Episcopal priest, retreat leader, writer, and climate activist who serves as Missioner for Creation Care in the Episcopal Diocese of Western Mass. and the Mass. Conference, United Church of Christ.  Margaret is a founding member of Massachusetts Interfaith Coalition for Climate Action (MAICCA), and a leader in New England Regional Environmental Ministries (NEREM).  Her most recent book (Joy of Heaven, To Earth Come Down, Forward Movement) is a collection of daily Advent-Christmas meditations on the sacredness of the natural world.  She has published numerous articles in books, journals, and anthologies.   She holds a B.A. from Stanford, an M.A. and Ph.D. from Harvard, and the M.Div. from Episcopal Divinity School. She received the 2016 Steward of God's Creation award from The National Religious Coalition on Creation Care. One of the first to engage in civil disobedience to draw attention to climate change, Margaret was arrested in 2001 with 21 other religious activists outside the U.S. Department of Energy in Washington, DC. She was arrested in May 2016 with 15 other religious leaders in an act of prayerful resistance to construction of a gas pipeline in metropolitan Boston.  Last December she was at Standing Rock when the US Army Corps announced its decision not to move forward with the Dakota Access pipeline (a decision that has since been revoked).  Her Website, RevivingCreation.org, includes blog posts, sermons, and articles.
Retreat Schedule
Tuesday afternoon/evening, October 10
12:00 noon            Lunch available (lunch is included in your registration fee)

1:30 pm                 Registration & Free Time
 4:00                      Introductory Session
 4:30                      Evening Prayer (First 5 minutes in silence)
 6:00                      Supper
 7:00                      Teaching Session:  Praying with Nature
 8:00                      Compline – New Zealand Night Prayer
 8:30                      Reception
  Wednesday, October 11
 7:10 am                Contemplative Prayer (optional)
 7:30                      Morning Prayer
 8:00                      Breakfast
 9:00                      Teaching Session: Awakened Heart
 12:00 noon           Lunch
 1:00-3:00 pm        Personal Time
 3:10                      Contemplative Prayer (optional)
 3:30                      Teaching Session: Broken Heart
 6:00                      Supper
 7:30                      Contemplative Eucharist (in place of Compline)
 8:45                      Reception
Thursday, October 12

7:30 am                 Closing Worship - Rejoicing in All Life

8:00                       Breakfast
9:30                       Closing Teaching - Radiant Heart

12:00 noon            Lunch and Departure (lunch is included in your registration fee)
Retreat participants are encouraged to bring the following: Bible, Prayer Book, and a votive candle to be placed on the altar for the non-Eucharistic worship service.
Pre-registration via Eventbrite is highly recommended.
October 2, 2017 at 12:00 pm, Eventbrite registration ends.
You will receive a confirmation e-mail and a ticket to print out and bring with you to the event. If you have not received either of these, your registration did not go through.   Please try again and be sure to fill out all the information.
 Overnight fee includes a single room/common lavatory, meals, and program.
 Commuter fee includes meals & program only.
 Fees cannot be pro-rated for a shortened stay.
Clergy Retreat begins at 1:30 pm on Tuesday and ends on Thursday after lunch - approximately 12:30 pm.  Please note that clergy are invited to come for lunch at noon on Tuesday.

 **The refund amount for cancellations received prior to 12 noon on 10/2/2017 is $100.
 For registration questions or concerns, please contact Bonni McKenney (bmckenney@episcopalct.org).

Attendee List
Sort by:

Date

|

First Name

|

Last Name
When & Where

Holy Family Passionist Retreat Center
303 Tunxis Road
West Hartford, CT 06107


Tuesday, October 10, 2017 at 1:30 PM (EDT)
Add to my calendar
Organizer
The Episcopal Church in Connecticut (ECCT) (aka the Episcopal Diocese of Connecticut) is the collective witness and presence of 168 churches and other communities and institutions of the Episcopal Church in places across the state. It is overseen by the Rt. Rev. Ian T. Douglas, assisted by the Rt. Rev. Laura J. Ahrens. The common meeting space and offices for the bishops and church-wide staff are at The Commons, 290 Pratt Street, Meriden CT. Multiple staff use eventbrite for event registration. For a list of all ECCT events look for the ECCT calendar under the "Events" tab on www.episcopalct.org.