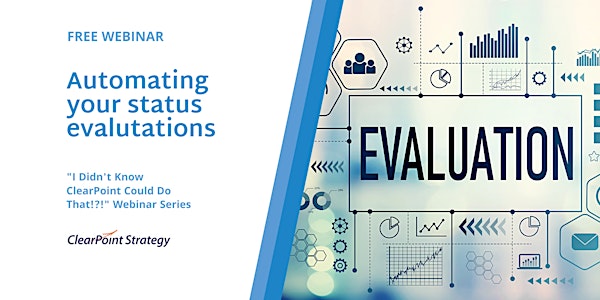 ClearPoint IDK Webinar: Automating Your Status Evaluations
Join us on this episode of the "I Didn't Know ClearPoint Could Do That!?!" to learn about automating your status evaluations.
About this event
During this webinar, we will show you how to set automatic status evaluations for your Objectives, Measures, and Initiatives! Setting automatic evaluations takes the subjectivity out of a manual status evaluation and saves you time by automating the process!