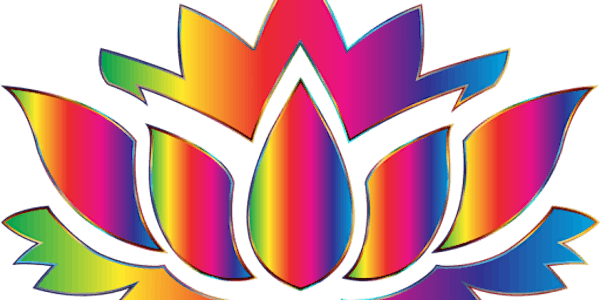 Clearing Persecution Blocks To Develop Your Spiritual Gifts
Own your gifts! Energy work for clearing blocks created by imprints of persecution and empowering the full opening of your abilities.
About this event
Saturday 11/13 9am - 12pm PT by Zoom, Recording Available. This session includes distance healing, guided energy work, self-guided tools, lecture, and Q&A.
Do you feel fearful of stepping into the world with your full spiritual gifts? Afraid you will be met with doubt, derision, or anger? Feel you are waiting for someone else to grant you authority? Hide these parts of yourself from your loved ones?
At this time in history, many ancestral and karmic patterns related to the past persecution of healers, spiritualists, and intuitives are rising to the surface for clearing, particularly for women. If you have gifts in this area, it's important to recognize and clear these blocks and fully step into your gifts - for your own happiness and potentially the benefit of others. You deserve to be your full self, and the world needs you! Many obstructions are linked to patriarchy, outdated religious conditioning, and other forms of bigotry.
In the first half of this intensive three-hour online workshop energy worker and author of Chakra Empowerment for Women Lisa Erickson will lay out the kinds of energy obstructions that can arise from this conditioning and history, and map both these and spiritual gifts to the chakras. She will then guide you through an exercise for identifying the ones most relevant to you, and how the obstructions are manifesting in your life. She will lead healing and clearing practices. This work will focus on clearing obstructions from present life experiences, as well as past life and ancestral imprints that may have developed.
The second half will shift to recognizing and empowering spiritual gifts. Working through a 12 chakra system, Lisa will help you identify gifts on many levels - some of which you may be aware of and some you may not yet have recognized, including all types of intuitive, healing, empowerment and transmission gifts. A gift empowerment transmission and Q&A will conclude the session.
The session is open to individuals of all gender identifications and will be conducted by Zoom. It will be recorded and the recording made available to all participants, though attending live is recommended. There will be a 15 minute break halfway through. The session will be interactive.
Cost for this session on its own is $25. Please email Lisa at Lisa@EnlightenedEnergetics.com if you would like to be considered for sliding scale.
Lisa Erickson is an energy worker, workshop leader, and author specializing in women's energetics, sexual trauma healing, and kundalini activation. She is the author of Chakra Empowerment for Women and The Art and Science of Meditation through Llewellyn Publishing. Her website is http://www.EnlightenedEnergetics.com. Follow her on Facebook, Instagram and Twitter.