Clear Your Clutter - Tips & Strategies for a More Organised Life - mp3 download

Sunday, March 12, 2017 at 1:00 PM

-

Sunday, December 31, 2017 at 11:30 PM (GMT)
Event Details
TRANCEFORMATION™ MARILYN DEVONISH IN CONVERSATION WITH . . . 
PROFESSIONAL SPACE CLEARER KATHERINE BLACKLER
HOW TO CLEAR YOUR CLUTTER FOR A MORE ORGANISED & STRESS FREE LIFE
ONLINE REPLAY & MP3 DOWNLOAD
Another from the In Conversation with Marilyn Devonish Series, this session is with Professional Space Organiser and Declutter Katherine Blackler from Sort My Space Ltd.
This information packed 1 hour and 53 minute mp3 download is packed with practical tips, easy exercises, case study examples, fascinating insights into the some of the root causes of clutter, and what you can do to resolve them.  We explored:
How to start your de-cluttering journey.

Top tips for successfully getting rid of things (including favourite quotes and key messages to help the decluttering process).

Why you SHOULDN'T immediately rush out and buy those beautiful storage boxes!

Reasons why decluttering is growing in popularity the UK and why now more than ever we need it.

How to deal with gifts you feel you ought to keep but don't use or like.

How to more easily let go of those sentimental items that you love but no longer want, need, or have room for.

How you can teach your children not to get as consumed with stuff and a lovely exercise that they can easily get involved with.

How the professional decluttering process works and your chance to get a remote Skype Health Check Session with Katherine for just £25.

The physical benefits of decluttering.

The psychological and neurological impact of clutter and how clearing it can improve the your quality of life.


Where you can find a professional organiser and getting professional help for hoarders.

How to find the inspiration to declutter.

Nine of the deep seated root causes of clutter - once you know them you can work on resolving them.

The all important Ecology Check to put in place when clearing your clutter and letting things go. 
WHAT DID THE CLEAR YOUR CLUTTER TELESEMINAR ATTENDEES SAY?
Below is some of the feedback from a few of the Teleseminar participants and attendees:
"Leave it to Marilyn to find us a De -Clutter. Professional who is inspiring and not only provides useful and practical tips but actually makes you want to think about a new career direction. The call was time well spent and I'm glad I was able to join the webinar. Well done Marilyn and Thank you Katherine for a very engaging call."
"Thank you very much for organising the call with Katherine. It was a most interesting and inspiring way to clear clutter now! 
Thank you, thank you, thank you. "
"Epic (teleseminar) indeed!! I've done some as the webinar was happening. You both made me laugh out loud & wriggle uncomfortably in my seat!!"
"Katherine you are a superstar and thank you for sharing your time and tips. I felt good to know I was on the right track as I was already putting so many of those tips into practice but what i took away from it most was about that whole feeling of being overwhelmed and reminding myself to just focus on the one thing - it's what I started to do most recently (not by choice but a fluke thing that happened that forced me to start with my bedroom on a clutter project ) and that is sooo useful- just pick that one are and hone in on that!!! 
Marilyn - as always , thanks for always bringing these great webinars ideas (and guests that showcase the topic perfcetly) to fruition..."
"I'm so chuffed to have introduced Katherine Blackler to you all - and I hope everyone gets to feel like I did after having Katherine for the day -  xxx"
As you can see from the comments and feedback above it really was another epic 'In Conversation with Marilyn Devonish' call.
If you would like to pre-register for the next in the series go to: www.marilyndevonishinconversationwith.eventbrite.com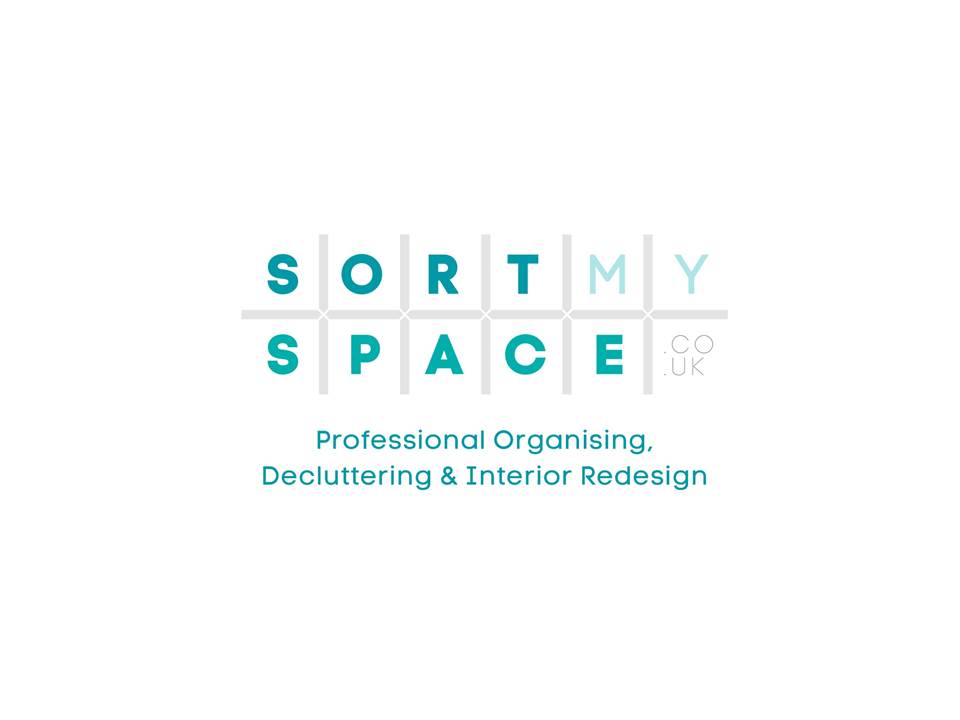 For for further information about Professional Space Organiser and Declutter Katherine Blackler go to: 
Email Katherine at: katherine@sortmyspace.co.uk 
Details about how to claim the special £25 Skype Health Check Starter Session with Katherine are contained within the Joining Instructions and as part of the mp3 recording.  You will  also need to mention my name (Marilyn Devonish) when booking if doing so by email.   Please note however that there are a limited number of spots available. 
WHO HAVE WE PREVIOUSLY BEEN IN CONVERSATION WITH? 
In the first of this 'Inside the Mind of' and In Conversation with Series with Marilyn Devonish from TranceFormation™ I sat down with international Theatre Producer and Script Writer Teddy Hayes.  Teddy shared his life philosophies, the power of thinking big, ways to use your tax money to invest in film and theatre and get a ROI to boot, how to take an idea from inception and creation through to getting it out on the road, plus his life and business lessons from music and film legends such as Melvin Van Peebles, Quincy Jones, and Motown's Berry Gordy.  
If you missed this fascinating conversation and live interview, a Free Bonus Replay is available with the purchase of the Clear Your Clutter mp3 recording. 
In the second on the series I sat down with Sober Services Founder Ian Young, and Clairvoyant and Psychic Gina Batt to discuss the seemingly alarming number of people who passed away in 2016.  Ian Young discussed it from the perspective of the long term effect of drink and drug abuse, and why such deaths have sometimes appeared 'sudden' even though someone was clean.  Gina discussed the topic from a numerology and Clairvoyant point of view given that 2016 was said to be a '9' year and therefore a year of 'completion.'  
If you missed this thought provoking conversation and live interview, a Free Bonus Replay is available with the purchase of the Clear Your Clutter mp3 recording. 
In the third in the series I interview Feng Shui Master Marie Diamond who starred in the phenomenon that was The Secret DVD.  Wow.  It was a value and information packed 90-minutes and everyone who took part loved it, and went away with incredible tips, tools, strategies, and techniques.  Marie talked about how to set your home and office up for success and shared elements of her new Feng Shui Alchemy Programme.  It was beyond fascinating and enligtening and also extremely practical.  As one attendee put it:
"The call as you say was 'amazing', I learned so much and consider it a real privilege to be able to listen to the guidance from Marie. Thank You, thank you, thank you for arranging this. I am excited about starting to put some of her advice into action."
WEALTH MAGIC WORKSHOP WITH MARIE DIAMOND & MARILYN DEVONISH
We did a 'save the date' during my interview with Marie about a Workshop that we were planning to run later on this year, so for those of you who would like to attend the Wealth Magic 1-Day Workshop on Saturday 20th May 2017 with myself and Marie Diamond, where we will be expanding upon the information that Marie shared during our interview, there is a very brief over below.  
There isn't an event page as yet however if you wanted to pre-register at the early booking price you can use this link: https://paypal.me/marilyndevonish/198
Below is a very brief overview of what we will be covering on the day:
We are just in the beginning stages, and this is something brand new in terms of what we are bringing together with our magical collaboration.
We know that Marie is going to be sharing some of her Diamond Feng Shui Wisdom and the topics we will be talking about will be talking about and doing experientially on the day include: 
What you can do to enhance the magic of your home.

Elements of Marie's new Feng Shui Alchemy. 

Exploring your Wealth Destiny - Are you destined for a life of struggle and what can you do to change your destiny?

Activating your home and office for greater prosperity, abundance and wealth

Working on your 'inner diamond.'

Exploring the power of Dowsing.

How to create a more joyful and magical life.

Clearing the mental and energetic blocks to your success.

I already know that there will be so much more because there is always is whenever Marie and I get together so it really is a case of watch this space! 
The event will be £298.
We are also going to do an early booking price of £198 for those who choose to act early and like to book in advance.

ADDENDUM
The Eventbrite page for the Marie Diamond and Marilyn Devonish 1-Day Live Workshop on Saturday 20th May is now up, so to book your place go to: https://wealthmagic.eventbrite.com
Marilyn Devonish x
Founder TranceFormations™
Main Website: http://www.tranceformationstm.com/
Free Downloads and Resources: http://www.tranceformationstm.com/resources.php
Save This Event
When & Where

Teleseminar & Online Webinar
Comfort of your own home
Global / Anywhere



Sunday, March 12, 2017 at 1:00 PM

-

Sunday, December 31, 2017 at 11:30 PM (GMT)
Add to my calendar
Organizer
Trance Formations TM
Trance FormationsTM offers Training, Coaching, NLP Facilitation, PhotoReading and Accelerated Learning & Development courses to corporations and individuals.
A pioneer in cutting edge change technologies, and with over 20 years industry experience, Trance Formations offers Coaching and Events that enable people to tap into their own innate potential.
Contact Information:
For details of PhotoReading one to one coaching sessions and corporate training courses, you can contact Marilyn Devonish on: 
Tel: +44 1923 337282
E-mail: Marilyn@tranceformationstm.com  Web: www.tranceformationstm.com
Clear Your Clutter - Tips & Strategies for a More Organised Life - mp3 download