| | |
| --- | --- |
| Clear Your Clutter: 2013 Your Best Year Yet www.FawnChang.com | |
Event Details
Clear Your Clutter, Claim Your Best Life Now!
24-Day Coaching Program to Remove the Blocks and
Finally Live Your Best Life Now! 
Is this you?
Why am I always exhausted?
Every year I make resolutions and they never stick!
Diets don't work, I tried and it's just hopeless!
Money goes out faster than it comes in...what can I do?
I wish I had more romance in my life.
Why can't I find my perfect mate?
I'm stuck at a job that isn't enough.
I which I knew what my life's purpose is.
How can I get rid of these nasty ______ (neighbors, boss, co-workers)?
Why are my kids having trouble in school?
Why are they always fighting?
It's Not Your Fault! It's Your Home (and office)!
Change it at Last, Finally and For Good!
Everything you are living right now is anchored in your home and office. When I work individually with clients, we resolve these issues once and for all by making simple changes to their spaces (homes and workplaces) that finally shift the energy.

Feng Shui is more than just moving the furniture around. The keys to Nourish Your Spirit, easily keep New Year's Resolutions, a fit healthy body, finding your life's purpose, enjoying fulfilling work and relationships, having plenty of money and true wealth is in experiencing good Feng Shui all year long.

Join me on January 10 as I personally coach a small, private group online to know exactly how to remove the blocks to your wealth, health and happy relationships of all kinds when we
Clear Your Clutter and Make 2013 Your Best Year Yet.      Space is limited.
Sign up by December 31 and Save!.

The 24-day program walks you through, step by step, the Feng Shui and clearing to remove the clutter of all kinds, and gives you powerful tools to shift into your best year yet.

Join me…Now is the time for you to live your dreams.

Believe me, I know because I have lived it! And now you can too...
What You'll Get:
4 Live Online Webinars -- Recorded for future playback -- which explain how to easily adjust your spaces to reflect your best life.
Personal energy evaluation so that you understand exactly how to arrange YOUR home and office for your own goals, success, life purpose, vitality and wealth (financial, physical and spiritual).
Gentle, do-able steps and inspiration delivered daily to your inbox to easily move you ahead quickly
Insight: discover how your spaces influence your life and how everything is interconnected
Exclusive Access to My Private Facebook Forum where you'll find support from me and others in the form of guidance, answers, accountability, continued inspiration and valuable resource sharing to help you live your best life. You are invited to continue the journey with this group by your side for as long as I offer the program. 
During This Course You Will:
Learn simple steps and methods to release clutter and organize your life
Remove what is blocking you from a healthy and fit body
Clear the Clutter and prevent it from returning
How to make the best 'stuff' decisions gently and easily
Clear the negative energy, including the negative energy from from other people
Connect to the beneficial energy in your environment
Know the biggest mistake you are making right now
Discover your life purpose
Awaken inner peace and accept abundance
Use the colors, shapes, items and people that support you personally
Learn how to live a spirit-led, heart-centered life and still live in the world
Create a Vision Map and a Nourishing Home and Office to empower your future
Understand your unique relationship to money and how to accept the flow coming to you always
Remove fears and blocks to success and wealth
How to value your gifts and talents and claim your abundance
How You Can Reach Your Dreams in this course by learning how to:
Dissolve limitations
Create nourishing spaces for your best future
Learn about the alchemy of clutter clearing
Reset the energy of any space to Divine Nourishment
Learn a method for quickly manifesting help, wealth or anything you need and want
Discover the power center in your home & office (and why usual affirmations often don't work)
Learn to access astonishing answers from the soul
Integrate your soul's wisdom and messages into your life and decisions 
4 Live Online Webinars (Live and Recorded for your future access)
24 days of Feng Shui & Clutter Clearing guidance delivered to your inbox daily
How-to's: explanations and guidance
Insight: discover how everything is interconnected
Personal coaching to begin to enjoy your healthy body, mind, spirit and spaces:
Clear Your Clutter, Claim Your Best Life Now!
24 days to unlock your Dreams and Start Living Them!
Live Online Course &
Step-By-Step Guide By Your Side
$300
Begin
Living as your were Meant to Live
enjoying your work
making more money
having more fun
Allowing your Spaces to Nourish and YOU
Where
Beginning March 21, 2013
Watch Your Inbox for Get Ready Steps!



Organizer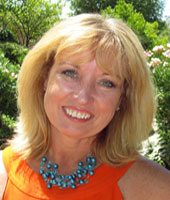 Fawn Chang is an expert on Feng Shui, Color and Interior Design and the effect our spaces have on our life, health, wealth and our relationships.  Fawn travels the world teaching how to bring back the joy and ease in life with simple, effective design tips and tools.   
For over 27 years, Fawn has helped thousands of people, families and business make simple changes to positively use the power their enviroments have on their relationships and ability to be healthy, wealthy and happy.  
Fawn's work has been on the leading edge of the trend to live a healthier and happier life through conscious design of Homes, Offices, Schools, Health Care Facilities, Hospitals and all the spaces humans live, work and play.  
She shows us the connection and deeper significance our spaces have to our lives and how to change our spaces to live a more fulfilling, effective and happy life.  
With practical knowledge and ancient wisdom of Feng Shui and Sacred Geomerty, she blends the best of East and West with her brilliant use of color, trends and styles, helping them positively influence the people (and animals) who live and work there. 
Fawn is an International Interior Designer, Feng Shui  & Color Expert, Coach, Speaker & Author.