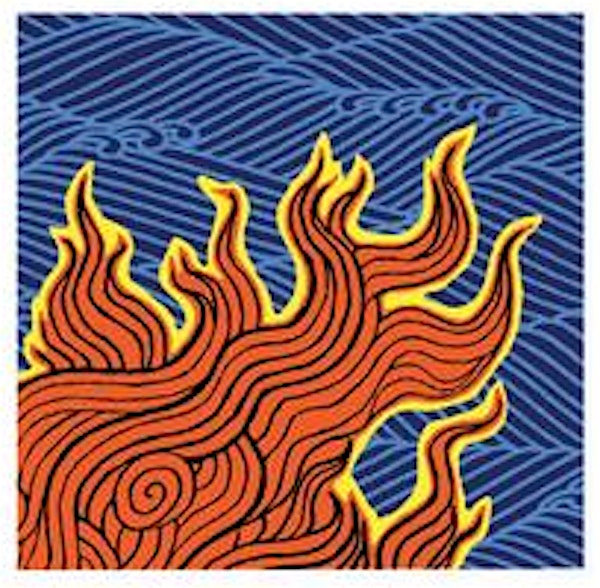 Clear Currents: Paddle WaterFire!
Date and time
Saturday, August 23, 2014 · 4 - 11pm EDT
Location
South Water Street Landing 205 South Water Street Providence, RI 02903
Refund Policy
Contact the organizer to request a refund.
Description

Grab Your Paddles and Help Us Light Up the River
During WaterFire Providence's Clear Currents Event On Saturday, August 23rd.
What is Clear Currents?
Clear Currents is the portion of the evening's WaterFire lighting that incorporates 100 illuminated Japanese koi (fish) temporarily mounted on canoes and kayaks that registered participants will paddle up and down the river after sunset. The light from these brightly colored fish will beautifully compliment the 86 wood burning braziers installed on the river!
How Can You Participate?
WaterFire Providence is looking for experienced paddlers, who own a canoe or kayak, to sign up and join us as participants in this unique on-the-water event. Here's your chance to play an active role in this truly unique work of art! Don't miss this opportunity to experience WaterFire up close and personal from right on the river!
WaterFire is requesting a minimum participation fee to help cover the cost of materials for this exciting event. The fee includes a Clear Currents commemorative T-Shirt for registered participants.
$50 for a one person Kayak (solo kayaks only please)
$60 for a two person Canoe (canoes must have 2 paddlers)
$15 for an additional paddler position
All participants must be 18 years of age or older or be accompanied on board by a experienced paddler who is over the age of 18.
Logistics
On August 23rd participant check-in will begin at 3:00 PM at the Providence River Park public canoe/kayak launch ramp on South Water Street. At 7:00 PM participants will receive a final on-river orientation covering important event information. "Schools" of paddlers/fish will then "swim" up and down the river from 7:30pm till 11:00pm throughout the half mile long (one way) WaterFire river installation.
NOTES:
Participants must provide their own canoe/kayak, paddle(s) and personal flotation device(s).

WaterFire Providence will provide the illuminated fish and all appropriate mounting devices. The illuminated fish will be installed in/on your canoe or kayak in a temporary, non-destructive fashion. No physical alterations will be made to your boat!

All participants will receive an email with detailed logistical information during the week prior to the day of the event.

All participants are required to complete a

WaterFire Release and Waiver of Liability Form

prior to launching their boat on the river.
The number of available fish is limited so sign up today!
If you have any questions please email them to Rob Bryce at clearcurrents@waterfire.org.
About the organizer
WaterFire Providence® is an independent, 501(c)3 non-profit arts organization whose mission is to inspire Providence and its visitors by revitalizing the urban experience, fostering community engagement and creatively transforming the city by presenting WaterFire for all to enjoy.