Cleantech Open - The World's Largest Cleantech Accelerator -Funding Green T...
Description
The Cleantech Open is the world's largest cleantech accelerator, a nonprofit organization that fosters the most promising startups in clean-technology fields through a nine-month program that includes education, relationship building and funding opportunities.
The nationwide program began in March with 356 of the most promising entrepreneurs in the cleantech field competing for local honors and national recognition at the Cleantech Open Global Forum. A broad cross-section of corporations, educational institutions, industry experts and successful entrepreneurs participate in the Cleantech Open's proven accelerator and mentoring program, as well as the intensive curriculum at the Cleantech Open National Academy. After regional competitions in each of the Cleantech Open's seven regions, the top 25 national finalists from around the United States convene at the Global Forum to pitch their business concepts to a panel of investors and industry leaders. Judges select the National Grand Prize winner (which receives $250,000 in seed investment and services) from the five category winners. A separate panel of judges selects the National Sustainability Prize winner (which receives $10,000 in cash and services).
The Mid-Atlantic region is home to a 2012 National Sustainability Prize winner and sent three regional teams to the national competition in November. 2012 Regional Final Winner, Micronic Technologies will speak at the event. Come find out how these teams innovated their way onto a national stage and into the contact list of potential funders.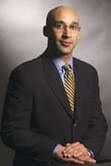 Joshua Greene
Joshua is a Partner and Deputy Chair of the Energy and Environment Practice at the Law firm of Patton Boggs LLP in Washington, D.C. His practice focuses on energy and sustainability policy and business planning, with a particular concentration on renewable and alternative energy development, biofuels, energy efficiency (including appliance and building standards, as well as energy-efficiency finance), and water technology. He maintains an extensive network of relationships both within and outside of our nation's Capitol with a variety of corporate and non-governmental organizations in and around the country that look to him to assist in resolving complex policy and regulatory matters. Outside of his law firm activities Josh serves on a number of Boards including Maryland Clean Energy Center, the Chesapeake Crescent Initiative, the Renewable Energy Initiative, and the Maryland African-American Museum Corporation. He also serves as Chairman of the Anne Arundel County School Board Nomination Commission and Vice-Chair of the Charter Revision Commission of Anne Arundel County, Maryland. Josh lives in Maryland with his wife, Monya Phillip, and their three children Jacob, Sophia, and Jonathan
Also… this month's career advice discussion, presented by Sales Lab, will be
Breaking The Invisible Wall
Lessons Learned From The GMU Annual Startup Challenge Competition
Organizer of Cleantech Open - The World's Largest Cleantech Accelerator -Funding Green Technology Startups
CTMH is a networking organization for technology management professionals in the Washington metropolitan area. Founded and run by alumni of the Technology Management Master program at George Mason University, CTMH provides a forum where professionals can effectively network, learn, recruit, and search for new career opportunities. Technology Management professionals can have a wide variety of roles but in essence they design, implement, support, or manage technology and are decision-makers or decision-influencers in their respective organizations.
CTMH vision is creating of a network of professional where technology management talent is discovered and developed and where good business ideas are encouraged and supported.
CTMH mission is to provide a forum for technology management professionals operating in the public and private sector to network, recruit, learn, and share information so to increase their knowledge on products, trends, challenges, and opportunities in the technology management field.