Cleansing & Superfoods for Vibrant Health KONA

Saturday, March 1, 2014 from 12:30 PM to 4:00 PM (HST)
Event Details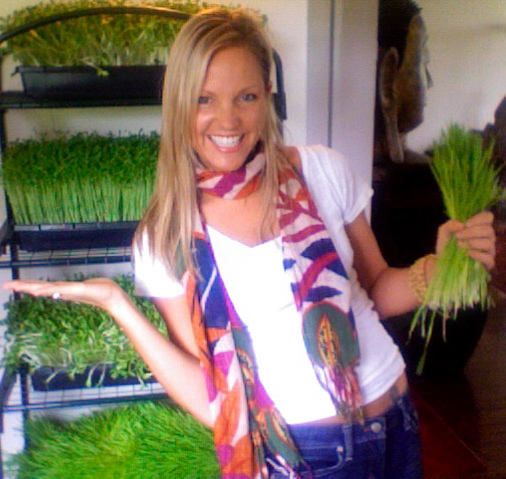 Join us for "Cleansing & Superfoods for Vibrant Health" with Mikaële of "Green Your SPIRIT."  
1) How & Why to Cleanse Presentation
2) Superfood Demo
3) Drink Samples & Pupus
4) Q & A
5) 4 Page Laminated Superfood Chart
6) Cleansing Guide with Resources
Mikaële graduated from the world renowned Hippocrates Health Institute and is part of a leading-edge Nutrition Team mentoring regularly with naturopathic doctor and celebrity nutritionist Dr. Lindsey Duncan.  She has a wealth of knowledge on full body cleansing & detox, superfoods and how to get and stay on a path towards radiant health.
She will share the gems of knowledge she's gathered and implemented over the last 15 years on cleansing & "vibing-up our nutrition from the inside out with a focus on green juicing, detox herbs, superfoods,

skin brushing, colonics for 

full body cleansing and vibrant life force, sustaining healthy weight and that's just the beginning. 
Superfood Drink Samples & Pupus will be served!
For the first time, Mikaële is offering personal consultations in-person Sunday March 2 in KONA at a deep discount for people attending the class (or via phone or skype for those who are unable to meet that day).  Her normal consulting rate is $125... but for attendees on March 1st, the tuition of the class ($45) goes towards a consultation and she is lowering it to $108 for everything!  
Don't miss this opportunity to get a personalized cleansing & health plan!  There is limited time and space and for those who cannot meet on Sunday, she will schedule a time via phone or skype!
$45 for the class only
$108 for the class and a one hour personal consultation on Sunday in KONA or via skype or phone.
Mikaële 's class will cover:
Mikaële 's story:  ...how witnessing her moms terminal cancer journey woke her up to unwind her toxic lifestyle and begin her own deep cleansing process.  She will share about her experience and miracles at The Hippocrates Health Institute and working in the community to help people get on a preventative path towards optimum health and how to make it fun!
 
How and Why Cleanse?
 
Incorporating cleansing & superior foods into your lifestyle
 
Detoxing the inner and outer environment and how it's reflected as a whole (Mental, emotional, physical, spiritual, sexual, financial, environmental as well as body, mind, spirit, home, planet.)
 
How to identify and ween off toxic and dead foods
 
What specific herbs, spices, plants and superfoods will help cleanse the body & give life force, boost the immune system, help with disease prevention and feed our body ENERGY and VITALITY  .... and the benefits of these foods.
 
Maintaining and sustaining a healthy weight
 
Other cleansing tools and modalities, including using the sauna, colonics, skin brush, tongue scraping, oil pulling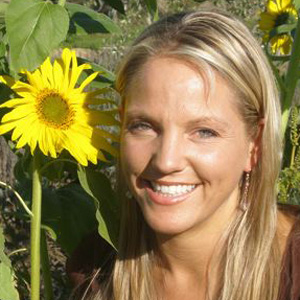 About Mikaële Holzer:
Mikaële Holzer, Founder of Green Your SPIRIT™ and Co-Founder of The POP Campaign is a Certified Health Educator from the world renowned Hippocrates Health Institute.
She is a living foods lifestyle coach and facilitator of an all organic, live juice and green superfood cleanse. 
Mikaële has worked with clients from New York to California and travelled the world extensively gathering knowledge and wisdom for optimum health, sustainability and spiritual intelligence.
She has a thriving cleansing business and movement in the San Francisco Bay Area where she facilitates clients to detox, cleanse and rejuvenate while they feast on freshly prepared juices, raw soups, detox teas, wheatgrass and more that is delivered each morning.  Mikaële hosts a raw food and vibrant health meetup group and offers classes, workshops and retreats around the world.
When & Where

Private Home
Address given after registration
KONA, Hawaii


Saturday, March 1, 2014 from 12:30 PM to 4:00 PM (HST)
Add to my calendar
Organizer
Green Your SPIRIT
Green Your SPIRIT™ is for vibrant health, longevity, empowerment and fun!
We facilitate and deliver green juice-based detox cleanses and provide raw & superfood education, coaching, classes, health retreats, events, resources and more!
Cleansing & Superfoods for Vibrant Health KONA