Cleansing & Superfoods for Optimum Health with Mikaële of Green Your SPIRIT

Wednesday, January 2, 2013 from 12:30 PM to 2:30 PM (HST)
Event Details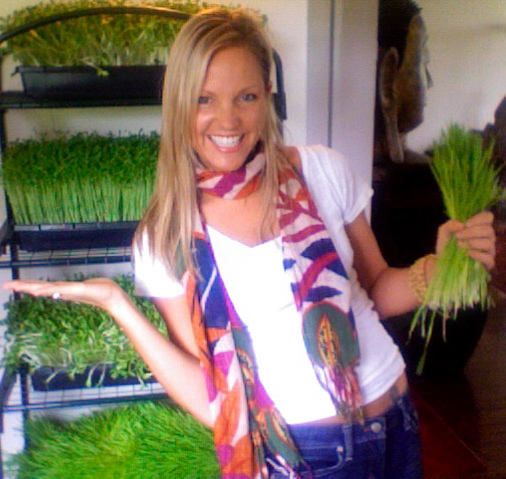 Join us for a "How to do a Detox Cleanse" class. Learn the elements of detox & cleansing with Mikaële Holzer of the Green Your SPIRIT Cleanse.  www.greenyourspirit.com 
Mikaële studied at the world renowned Hippocrates Health Institute and is a wealth of knowledge on cleansing, superfoods and optimum health. She will teach us about green juicing, detox herbs, skin brushing, colonics, superfoods for cleansing and vibrant life force, sustainable weightloss and that's just the beginning. 
Green juice & a Smoothie will be made and served!
Don't miss this opportunity to learn how to design a powerful cleanse of your own!
Earlybird tickets for $20 on Eventbrite or $25 at the door.
Class starts at 12:30pm at Sun Yoga Hawaii Aina Haina Studio
Mikaële 's talk will cover:
Mikaële 's story including her mom's cancer, her own cleansing process, her experience at Hippocrates and working in the community to help people get on a preventative path towards optimum health

Why Cleanse?

Incorporating cleansing into your lifestyle

Cleansing the inner and outer environment and how it's reflected as a whole (Mental, emotional, physical, spiritual, sexual, financial, environmental as well as body, mind, spirit, home, planet.)

How to ween off toxic and dead foods to prepare for a cleanse

What specific herbs, spices, plants and superfoods will help cleanse the body regularly as a lifestyle and during a specific cleanse .... and the benefits of these foods.

Sustaining a healthy weight and energy level

Other cleansing tools and modalities, including using the sauna, colonics, skin brush, tongue scraping, oil pulling

How to cleanse on only liquids for 5 days or longer & what to do post-cleanse

Q & A and Samples!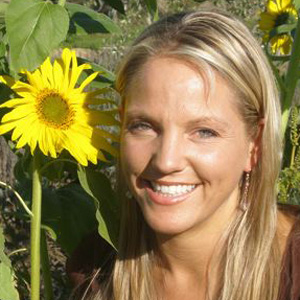 About Mikaële Holzer:
Mikaële Holzer, founder of Green Your SPIRIT™ and co-founder of The POP Campaign is a Certified Health Educator from the world renowned Hippocrates Health Institute.
She is a living foods lifestyle coach and facilitator of an all organic, live juice and green superfood cleanse. 
Mikaële has worked with clients from New York to California and travelled the world extensively gathering knowledge and wisdom for optimum health, sustainability and spiritual intelligence.
She has a thriving cleansing business and movement in the San Francisco Bay Area where she facilitates clients to detox, cleanse and rejuvenate while they feast on freshly prepared juices, raw soups, detox teas, wheatgrass and more that is delivered each morning.  Mikaële is organizer of the Marin Raw Food & Vibrant Health Meetup Group and offers classes, workshops and retreats around the world.
When & Where

Pelican Beach Clubhouse
1495 Highway A1A
Satellite Beach, FL 32937


Wednesday, January 2, 2013 from 12:30 PM to 2:30 PM (HST)
Add to my calendar
Organizer
Green Your SPIRIT
Green Your SPIRIT™ is for vibrant health, longevity, empowerment and fun!
We facilitate and deliver green juice-based detox cleanses and provide raw & superfood education, coaching, classes, health retreats, events, resources and more!
Cleansing & Superfoods for Optimum Health with Mikaële of Green Your SPIRIT