Description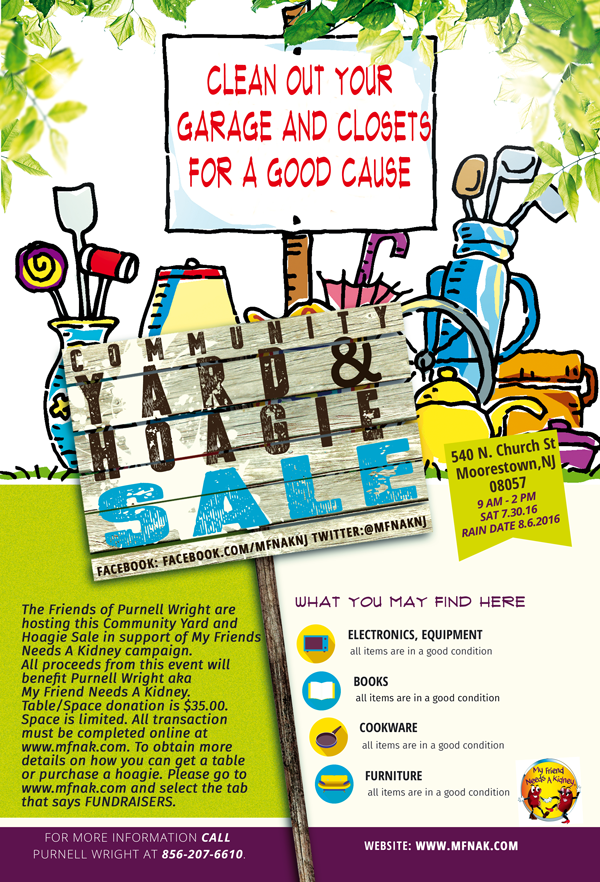 Table/Space donation is $35.00. Space is limited. All transaction must be completed online at www.mfnak.com.
Hoagie Donation is $7.00 Please purchase your voucher from Eventbrite and then pick up your hoagie at the Yard Sale. There will be music and others selling their stuff.
To obtain more details on how you can get a table or purchase a hoagie. Please go to www.mfnak.com and select the tab that says FUNDRAISERS.
The Friends of Purnell Wright are hosting this Community Yard Sale and Hoagie Sale in support of My Friends Needs A Kidney campaign. All proceeds from this event will benefit Purnell Wright aka My Friend Needs A Kidney.