Clean Energy: Bolstering National Security at Home and Abroad

Tuesday, September 19, 2017 from 5:00 PM to 7:00 PM (EDT)
Event Details
While the military clearly recognizes the threat of climate change to our national and global security, they are also one of the largest users of fossil fuel in the world. These concerns, combined with the vulnerability of bases relying on vulnerable electric grids and the tactical exposure associated with transporting fuel into battle, have spurred the military to shift to more secure forms of energy. Whether its massive solar arrays on bases, distributed microgrids, or better batteries, the military is leading the way on innovation and deployment of advanced energy.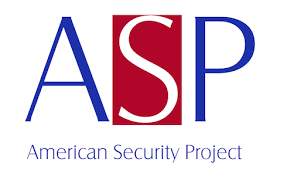 Cosponsored by the American Security Project  
Event Speakers
Stephen Cheney
Brigadier General

BGen Stephen Cheney USMC(Ret) is the Chief Executive Officer of the American Security Project (ASP) and a member of the Department of State's Foreign Affairs Policy Board.
He is a graduate of the U.S. Naval Academy and has over 30 years experience as a Marine.  His career included a wide variety of command and staff positions with the operating forces and the supporting establishment.  Gen. Cheney's primary specialty was artillery, but he focused extensively on entry-level training, commanding at every echelon at both Marine Corps Recruit Depots, to include being the Commanding General at Parris Island.  He served several years in Japan and has traveled extensively throughout the Middle East and Asia.
Other selected highlights of Gen. Cheney's military career include tours as Deputy Executive Secretary to Defense Secretaries Cheney and Aspin; ground plans officer for Drug Enforcement Policy in the Pentagon; liaison to the Congressional Commission on Roles and Missions of the Armed Forces; and Inspector General of the Marine Corps.
Following retirement from the Marines, Gen. Cheney became the Chief Operating Officer for Business Executives for National Security (BENS), in Washington, D.C., and most recently was President/CEO of the Marine Military Academy in Harlingen, Texas.
Gen. Cheney is a graduate of the Marine Corps Command and Staff College, the National War College, and the University of Southern California. He was a military fellow at the Council on Foreign Relations in New York City, where he is a member. Additionally, he is also a member of the Secretary of State's International Security Advisory Board.
Gen. Cheney has been on the Board of Directors for ASP since 2006.
Lee Gunn 
Vice Admiral

Vice Admiral Lee Gunn served in the U.S. Navy for thirty-five years prior to his retirement in 2000. His last active duty assignment was Inspector General of the Department of the Navy where, together with his Marine Deputy, he was responsible for the Department's overall inspection program and its assessments of readiness, training, and quality of service.
Serving in the Surface Navy in a variety of theaters, Admiral Gunn rose through the cruiser/destroyer force to command the Frigate USS Barbey, then command of the Navy's antisubmarine warfare tactical and technical evaluation Destroyer squadron, DESRON 31. He later commanded Amphibious Group Three, comprising 19 ships, 12 other, separate commands, and 16,000 Sailors and Marines. As Commander of PHIBGRU THREE he served (in addition to many other duties) as the Combined Naval Forces Commander, and Deputy Task Force Commander of Combined Task Force United Shield. Task Force United Shield conducted the final withdrawal of United Nations peacekeeping forces from Somalia in February and March of 1995. United Shield was, and still is, the only amphibious withdrawal operation under fire conducted since the Korean War.
Admiral Gunn's awards include the Distinguished Service Medal, the Defense Superior Service Medal, six Legions of Merit, two Meritorious Service Medals, the Navy Commendation Medal (with Combat Distinguishing Device), the Navy Achievement Medal, the Combat Action Ribbon, and numerous theater and service awards.
Immediately after concluding his active duty career, Admiral Gunn was asked by the Chief of Naval Operations to lead the Executive Review of Navy Training. The nine-month Review was conducted by a senior team of experts in a variety of disciplines from the uniformed Navy, the corps of Department of the Navy Civilians, and the business and education communities. The recommendations of the Review continue to be implemented by the Navy, bringing about a revolution in training and learning for Navy men and women.
Admiral Gunn has extensive experience with and substantial accomplishments in the areas of manpower, personnel and training. He served in eight assignments in those areas during his career. During his last manpower assignment (as Deputy Chief of Naval Personnel, and Commander, Navy Personnel Command) he played a key role in redesigning the Navy's manpower and personnel establishment and orchestrated the transfer of the Navy's Personnel Command from Arlington, Virginia to Millington, Tennessee. Relations he developed with the Congressional delegations and the business and academic communities were key to the success of this BRAC–directed move.
Gunn serves as: President of the Institute for Public Research at CNA in Alexandria, VA. (he joined CNA in 2001); Chair of the Board of Advisors of the Naval Postgraduate School in Monterey, CA; an Advisor to the Global Perspectives Initiative at the University of Central Florida; and a member and Executive Board member of the Surface Navy Association, the professional association of more than 7000 surface warriors and supporters. He served as President of the Surface Navy Association from 2001-2006.
Admiral Gunn holds a Bachelor's degree in Experimental and Physiological Psychology from the University of California, Los Angeles and a Master of Science degree in Operations Research from the Naval Postgraduate School in Monterey, California.
Norman Seip
Lieutenant General
Lieutenant General Norman R. Seip, USAF (Ret) served in the Air Force for 35 years. His last assignment was Commander of 12th Air Force, comprised of seven active-duty wings and two direct-reporting units in the Western and Midwestern United States. The fighter and bomber wings under his command possessed over 400 aircraft and had more than 33,000 active-duty military and civilian assigned personnel. He was a command pilot with more than 4,500 flying hours, primarily in fighter aircraft and has flown in support of numerous military operations and contingencies around the world.
He is an independent consultant focused on defense and national security related matters. He is a Senior Mentor for the Air Force and also serves, pro bono, as the Chairman of the Board, Council for a Strong America; Military Advisory Board, Truman National Security Project; National Security Advisory Council, U.S. Global Leadership Coalition; and International Advisory Board, 911 Fund.
When & Where

Credit Suisse
One Madison Avenue
New York, NY 10010


Tuesday, September 19, 2017 from 5:00 PM to 7:00 PM (EDT)
Add to my calendar
Organizer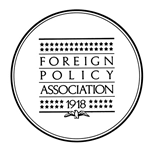 Founded in 1918, the Foreign Policy Association serves as a catalyst for developing awareness, understanding of, and providing informed opinions on global issues.

"In a democracy the Government functions with the consent of the whole people. The latter must be guided by the facts." – Franklin Roosevelt
REFUND POLICY:
Please note. Full refunds are available up to 72 hours before an even. There are no refunds within 72 hours of an event.