Clean Competition

Sunday, September 25, 2011 at 10:00 AM (CDT)
Event Details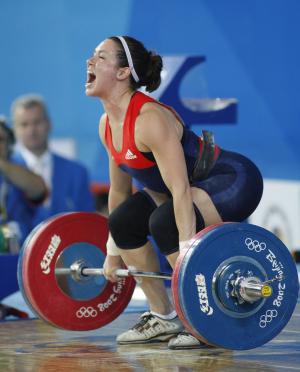 The first ever Clean meet held at BlackBox Fort Worth is designed for every lifter, from the person that learned how to lift yesterday to the experienced veteran.  At BlackBox we feel that competiton fosters community and that is what we aim to build as we grow.  We want you to be invloved in that community and is why we invite you to lift in the First ever Meet to be held at BlackBox Fort Worth!
If you have never competed in a weightlifting meet, we will have qualified volunteers to help you through the process seemlessly!
Sessions will be 30 minutes and divided into weight ranges.  This means that you will be lifting with others that lift weights similar to yours.  The categories are as follows (All weights listed in Kilograms (kg)): 10-50 kg starting at 10am  - 51-100 kg starting at 1030am  - 100-150 kg starting at 11am  - 150+ starting at 1130am.  Sessions may start late but will not start early.  There will not be sceduled time between sessions.
You will have 3 attempts to determine your best lift.
You will need to declare a starting weight at weigh in which is at 9am.  This weight can be changed up until the lift is performed.
Your starting session is based on your start weight.
A rules breifing will be after weigh ins to cover technical details about rules and flow.
Scoring will be calculated via the Sinclar Formula so all men will compare and women will compare.
There will be an overall Male and Female champion.
Cash and Prizes have not yet been determined.
There will be a roundtable discussion after the meet that will include Michael Hartman Phd and BlackBox FW weightlifting coach, Ursula Garza USAW board member and senior international coach, Dutch Lowy Owner of BlackBox FW, Dallas and Melissa Hartwig of Whole 9.
Topics to include: training methodologies, recovery techniques, nutrition for training and much more!!
The roundtable is Free and open to anyone that wants to stick around!
When & Where

Black Box Fort Worth
3518 W. Vickery Road
Fort Worth, TX 76107


Sunday, September 25, 2011 at 10:00 AM (CDT)
Add to my calendar