Description
The #CLE Wedding Cake Challenge will be a supreme display of wedding cakes created by some of the city's most talented cake artists and decorators.

Competitors will compete to create the most spectacular wedding cake. Watch the city's most creative decorators and pastry enthusiasts craft cakes beyond your wildest dreams.
A panel of revered cake connoisseurs including Blaque Shelton, and Katie & Carrie from Netflix Sugar Rush and other special guest judges to be announced will judge these incredible pieces and award the best of the best. Winners will be announced on March 24th at 2p during the Bridal Fashion Show.
We are at our capacity for Early Bird Free Tickets!! Tickets will now be on sale $10 (no refunds).
Meet a few of our guest judges from the popular Netflix Sugar Rush "Time is of the essence on this cooking show that features teams racing against the clock to bake the best-tasting sweets. Four teams of bakers showcase their kitchen skills in each episode as they whip up cakes and other confections with the hope of leaving with the $10,000 grand prize. Pastry chefs Candace Nelson and Adriano Zumbo --- along with a roster of guest judges that includes restaurateur Richard Blais and actor Colin Hanks -- critique the bakers' culinary creations and determine who takes home the cash prize at the end of each competition" Future judges TBA.
All the way from Chicago - Blaque Shelton of Black Rose Pastries: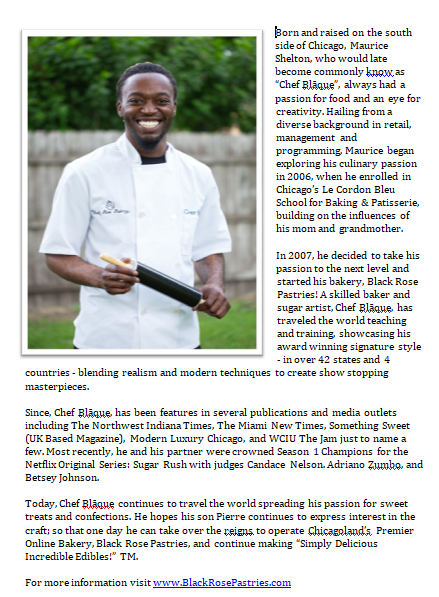 Katie Spanier-Zegrac of Katie Cake's and Carrie Lieber-Buchanan of Bombshell Cupcakes & Cookies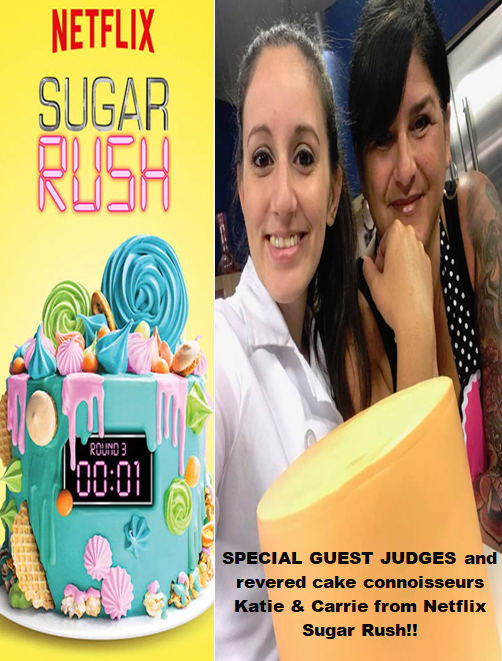 This exciting competition will act as a learning experience for all and serve as an opportunity for competitors to showcase their talents and creativity, test their skills, and step out of their comfort zones with new techniques. The #CLE Wedding Cake-Off will award over $2,000 in cash and prizes to the 1st & 2nd place winner and a trophy to People's Choice!! Prizes sponsored by The Cleveland Women's Journal, Darlafoxx, Dave & Buster's, Hyatt Place, Bridal Registry and MORE. The winner will also be featured in The Cleveland's Women's Journal!!
If you are interested in being a challenger please visit this link for registration and details:
https://darlafoxx.wufoo.com/forms/zzdmdxt17ua8ni/