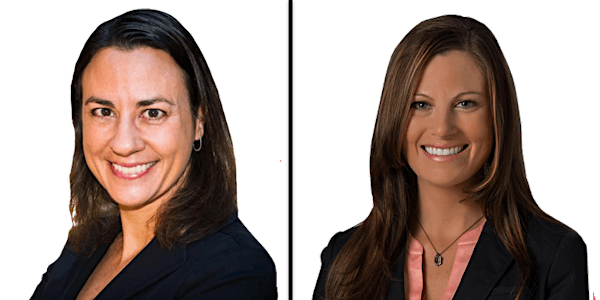 CLE Webinar: California and Federal Employment Law Primer for Small Businesses
Description
In this presentation, Jill Penwarden (Partner in Rimon's Entertainment/Sports and Recreation Law Group) and Natasha Dorsey (Associate in Rimon's Employment Law Group) cover the most recent developments in California and Federal employment laws that impact small businesses. Topics include the hiring process, including background checks; proper classification of employees, independent contractors, and exempt versus non-exempt employees; issues that arise upon termination of employees; and the potential penalties for failing to comply with these laws.
ABOUT THE PRESENTERS
Jill Haley Penwarden, a Partner in Rimon's Litigation group, has nearly two decades of experience representing and defending sports and recreation providers in high-stakes litigation. She has represented clients including ski areas, golf course operators, mountain bike parks, and cruise ship operators in California and federal trial and appellate courts, as well as in arbitration and mediation. In addition to Ms. Penwarden's focus on litigation, she also serves her clients as an advisor on risk management and insurance matters.
Ms. Penwarden is an author and industry expert on risk management and litigation related-topics as they relate to the sports and recreation field, and is a regular speaker at sports and recreation industry conferences throughout the country. She has been profiled in Skiing Magazine and Ms. JD's Attorneys Across America, and quoted in publications including the Los Angeles Times and espn.com on issues involving recreational risk.
Access Jill H Penwarden's full biography.
Natasha Dorsey is an associate in the Employment Law group of Rimon, P.C. She has experience in multiple areas of civil litigation, including extensive experience in state and federal labor and employment law. Ms. Dorsey has successfully defended numerous charges by employees filed with state and federal anti-discrimination agencies and the National Labor Relations Board. In addition, she has assisted with defending corporate clients in several class and collective action lawsuits, including nationwide wage and hour class and collective actions arising from claims of misclassification, off-the-clock work, and fluctuating workweek claims.
Ms. Dorsey regularly counsels clients on labor and employment compliance matters and routinely assists businesses with employment policy creation, review and revision, and with drafting employment, separation, confidentiality, noncompete and nonsolicitation agreements. Additionally, Ms. Dorsey has broad expertise on pre-employment inquiries including background check limitations, Fair Credit Reporting Act requirements, constraints on criminal history inquiries, and the interplay of state and federal industry regulations as they apply to pre-employment matters. She regularly counsels clients and has presented to national audiences on these topics.
Access Natasha Dorsey's full biography.
CLE credit available
This program is approved by the CA State Bar for 1 hour of CLE credit. NY bar members are also eligible for 1 CLE credit through NY's Approved Jurisdiction Policy. Most other states also recognize CA accredited courses. If you would like credit in any other state, please check your local state bar's regulations, or please contact us.
* * *
Pursuant to applicable rules of Professional Conduct, this email and linked materials may constitute advertising. The hiring of a lawyer is an important decision that should not be based solely upon advertisements. Before you decide, ask us to send you free information about our qualifications and experiences. Transmission or receipt of this information does not create an attorney-client relationship with any Rimon P.C. attorney.