Description
CAPPA 20 Hour Lactation Educator Course -
Destin, FL PreConference Workshop
For GROUP REGISTRATION, please contact info@motherjourney.com for W9 and invoice. 720-291-9115

Ready to become more proficient when offering breastfeeding education? This course is designed to improve the skill base, knowledge and perspectives on breastfeeding and supporting both the Baby Friendly Hospital Initiative and Mother Friendly practices. Additionally, this course begins the coursework to become a certified lactation educator with CAPPA.
Offering 24 CAPPA Contact Hours and Nursing Hours upon request. 21.5 L-Cerps available.

Please make note that if you need to register with a P.O. and pay by check through your employer, or have any questions, please email MotherJourney at info@motherjourney.com or call 720-515-BABY.

This course satisfies the following:
*The Core Competencies in Breastfeeding Care and Services for All Health Professionals as outlined by the United States Breastfeeding Committee (no endorsement by the USBC is implied).
*The 20 Hour World Health Organization Curriculum to support the baby Friendly Hospital Initiative.
*The CAPPA Lactation Educator certification step for workshop attendance. Additional fees for certification.
Why become a certified lactation educator?
Certified Lactation Educators (CLEs) provide evidence based information to the community, families and professionals to encourage an increase in breastfeeding initiation, duration and support. CLEs are found teaching community and hospital based breastfeeding classes, as peer breastfeeding counselors in hospital and public health setting, facilitation support groups, running pump rental stations and providing phone support.
Transform your understanding about what breastfeeding/breastmilk really is:
• An irreplaceable relationship
• A brain developer
• An immune system
• An organ system
• A living tissue
Transform your professional skills
• Increase your doula competencies in the first hours after birth
• Hone your postpartum doula skills
• Learn unique strategies for teaching breastfeeding to families
• Explore adult learning styles
• Enhance your communication skills
Transform yourself
• Take the leap to explore new ways to work with families
• Connect with other women who love working with moms and babies
• Open your mind about new concepts surrounding breastfeeding
• Take the first step to becoming certified as a lactation educator with CAPPA
Concepts covered over the three days include: Lactation Professionals, History of Breastfeeding, Group Process, Learning Styles, Anatomy and Physiology of Breastfeeding, The Importance of Breastmilk and Breastfeeding, Prenatal Support and Breastfeeding issues, Birth's Impact on Breastfeeding, the Hospital Experience, Latch and the Breast Crawl, Skin To Skin, Signs of Successful Feeding, Maternal and Infant Challenges, Medications and Breastmilk, Fathers and Partners, and Curriculum Development.
The CAPPA CLE does not prescribe, treat, nor diagnose breastfeeding related conditions and is trained to refer clients facing circumstances that require this degree of intervention to a qualified professional. The CAPPA 20 Hour CLE course is not an IBCLC exam prep course, nor does the CAPPA CLE training prepare a student to become an IBCLC.
Your faculty: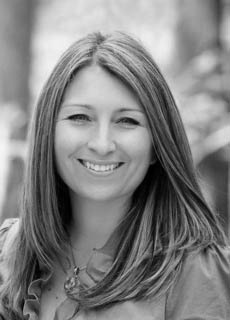 Laurel Wilson, BS, IBCLC, CCCE, CLE, CLD, CPPFE, CPPI owns and manages MotherJourney in Colorado. She has her degree in Maternal and Child Health-Lactation Consulting. With over twenty years experience working with women in the childbearing year, Laurel takes a creative approach to working with perinatal professionals. She is co-author of new book The Attachment Pregnancy and bestselling book, The Greatest Pregnancy Ever: The Keys to the MotherBaby Connection. She is also the creator BOND University, which trains and certifies Perinatal Bonding Facilitators. Laurel's workshops are known nationwide for being fun, informative and transformative. Laurel is board certified as a lactation consultant and is also a certified lactation educator, childbirth educator, labor doula, Prenatal Parenting Instructor, Pre and Postpartum fitness educator and prenatal yoga teacher. She serves as the CAPPA Executive Director of Lactation Programs and trains Lactation Educators for CAPPA certification. Offering education and movement classes to families in private and hospital settings, Laurel has created teaching strategies that facilitate better understanding of the change processes during the childbearing year. Laurel has been joyfully married to her husband for more than 20 years and has two amazing sons, whose difficult births led her on a path towards helping emerging families create positive experiences. She believes that the journey towards and into motherhood is a life changing rite of passage that should be deeply honored and celebrated.