Sales Have Ended
Ticket sales have ended
Tickets sales have ended. For more information or questions, please contact info@thebabysvoice.com.
Sales Have Ended
Ticket sales have ended
Tickets sales have ended. For more information or questions, please contact info@thebabysvoice.com.
Description
CAPPA 20 Hour Lactation Educator Course -
Lexington, KY
For GROUP REGISTRATION, please contact info@thebabysvoice.com for W9 and invoice. 270-202-9545
Calling all nurses, midwives, physicians, dentists, dietitians, speech language pathologists, doulas, peer counselors, or anyone working with or interested in breastfeeding! Ready to become more proficient when offering breastfeeding education? This professional training course is designed to improve the skill base, knowledge and perspectives on breastfeeding and supporting both the Baby-Friendly Hospital Initiative and Mother-Friendly practices. Additionally, this workshop begins the coursework to become a certified lactation educator with CAPPA.
Offering 24 CAPPA Contact Hours and Nursing Hours upon request. 21.5 L-CERPs available.

Please make note that if you need to register with a P.O. and pay by check through your employer, or have any questions, please email The Baby's Voice at info@thebabysvoice.com or call 270-202-9545.
This course satisfies the following:
*The Core Competencies in Breastfeeding Care and Services for All Health Professionals as outlined by the United States Breastfeeding Committee (no endorsement by the USBC is implied).

*The 20 Hour World Health Organization Curriculum to support the Baby-Friendly Hospital Initiative.
*The CAPPA Lactation Educator certification step for workshop attendance. Additional fees for certification.
Why become a certified lactation educator?
Certified Lactation Educators (CLEs) provide evidence-based information to the community, families, and professionals to encourage an increase in breastfeeding initiation, duration, and support. CLEs are found teaching community and hospital-based breastfeeding classes, as peer breastfeeding counselors in the hospital and public health setting, facilitation support groups, running pump rental stations and providing phone support.
Transform your understanding of what breastfeeding/breastmilk really is:
• An irreplaceable relationship
• A brain developer
• An immune system
• An organ system
• A living tissue
Transform your professional skills:
• Increase your doula competencies in the first hours after birth
• Hone your postpartum doula skills
• Learn unique strategies for teaching breastfeeding to families
• Explore adult learning styles
• Enhance your communication skills
Transform yourself:
• Take the leap to explore new ways to work with families
• Connect with other women who love working with moms and babies
• Open your mind to new concepts surrounding breastfeeding
• Take the first step to becoming certified as a lactation educator with CAPPA
Concepts covered over the three days include: Lactation Professionals, History of Breastfeeding, Group Process, Learning Styles, Anatomy and Physiology of Breastfeeding, The Importance of Breastmilk and Breastfeeding, Prenatal Support and Breastfeeding issues, Birth's Impact on Breastfeeding, the Hospital Experience, Latch and the Breast Crawl, Skin To Skin, Signs of Successful Feeding, Maternal and Infant Challenges, Medications and Breastmilk, Fathers and Partners, and Curriculum Development.
This course helps to train professionals to offer breastfeeding support, information and education. The CAPPA CLE does not prescribe, treat, nor diagnose breastfeeding related conditions and is trained to refer clients facing circumstances that require this degree of intervention to a qualified professional. The CAPPA 20 Hour CLE course is not an IBCLC exam prep course, nor does the CAPPA CLE training prepare a student to become an IBCLC. To learn more about the CAPPA CLE scope of practice, click here.
Your faculty: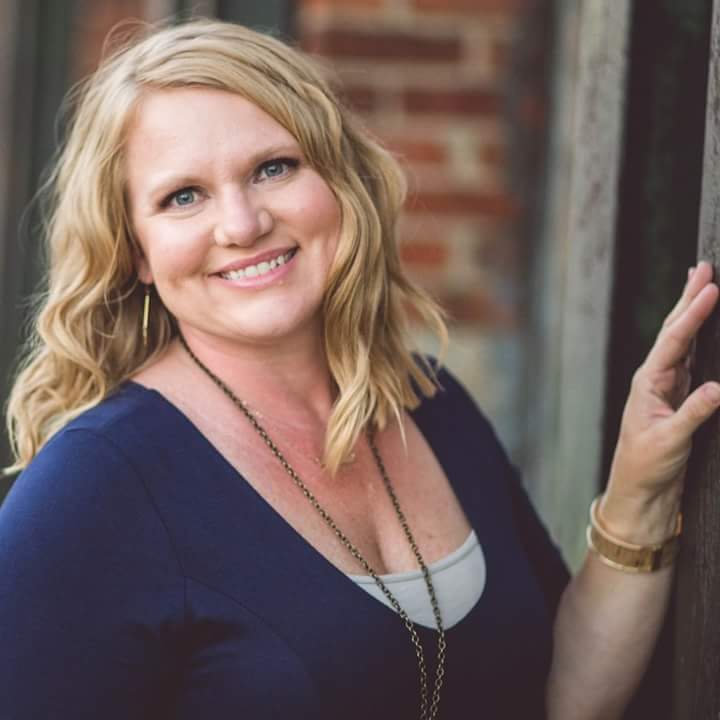 Bonnie Holt Logsdon, RD, IBCLC, CLE is first a daughter, wife, and mother. She is a nutrition and lactation expert with over 14 years of experience. As a dietetic intern, right out of college, Bonnie attend a breastfeeding class and wondered why everyone wasn't talking about this "first food", breastmilk and it altered the course of her career. As a registered dietitian (RD), she worked in public health for over a decade in both Kentucky and New York City. Currently, Bonnie owns a private practice nutrition and lactation consulting business, serving prenatal and postpartum families in the Louisville, Kentucky and Southern Indiana area.
From belly to birth to breast, supporting families during this critical and emotional time in their lives is such important work that she does not take lightly! She decided to call her practice The Baby's Voice because she truly believes that our babies are using their "voice" to tell us what they need. And what they need is their mama! Through touch, sound, smell and the taste of our breastmilk babies are communicating their needs to us. We just need to listen! Providing support and education in a safe, judgment-free way to meet you where you are and help you meet your goals is Bonnie's number one priority.
Bonnie is the current President of the Kentuckiana Lactation Improvement Coalition (KLIC), a faculty member for CAPPA, a member of the United States Lactation Consultant Association (USLCA), a member of the Appalachian Breastfeeding Network, and a member of the Lactation Improvement Network of Kentucky (LINK).
Happily married to her college sweetheart, they have traveled the world together and enjoy time with their three-year-old happy, yappy nursing toddler. He is their greatest adventure and keeps them on their toes and laughing! In her free time, she enjoys quality time with family and friends, cooking and experimenting with new foods from around the world, traveling and visiting as many National Parks as possible!
Empowering women with education to make informed decisions related to their health and the health of their babies is powerful work! Register now to begin your journey with lactation education.
For more information about Bonnie, visit her website: https://www.thebabysvoice.com.
**Refund Policy: We understand that emergencies may arise and although we do not issue refunds, your payment can be applied to a future training by the same faculty within one year of initial postponement. Applicant must contact Bonnie Logsdon to make these arrangements. If the class is canceled by the trainer, Bonnie Logsdon, attendees have the option of receiving a full refund or transferring to another lactation educator training through CAPPA.