Clay Workshop - Selfie Nation - Jerrel Sustaita

Saturday, April 20, 2019 from 10:30 AM to 12:00 PM (CDT)
Event Details
#clayworkshop #jerrelsustaita #april202019 #selfienation #artshow #dallasevents
April 20, 2019 
Come out for a clay workshop with Artist Jerrel Sustaita — Set in the middle of the inspirational gallery exhibiton 'Selfie Nation.'
Jerrel will guide guest with sculpting and molding a unique art piece with stoneware clay. Guests are free to take their prints home at the the end of the workshop.
Join Jerrel Sustaita in person at the Dallas Public Library creating a new painting inside the Lillian Bradshaw Gallery amidst 100+ of his other works and his solo show Selfie Nation.
This event is family friendly and is free & open to the public; with free parking in the Dallas Public Library garage.


About Selfie Nation...
Dallas Public Library presents 
Dallas based artist Jerrel Sustaita's show Selfie Nation
Dallas based artist Jerrel Sustaita has always been fascinated with how the selfie and cell phone have spurred a new way for people of all parts of the world to connect with their environment, expand their interests and their network of people.
Jerrel has been creating art professionally for over 30 years and now he brings to the public a multi-sensory art show with his sculptures, paintings, prints and pottery. Some works in this show are opportunities for selfies while other works are paintings that captured a moment in time en plein-air or a series of old images made new through capturing a feeling from the past. Connecting creativity of every person with selfie stations and art workshops, Jerrel Sustaita brings you 'Selfie Nation.'
The Selfie Nation art show runs March 6 - April 30
in the Lillian Bradshaw Gallery located on the 4th floor of the Downtown Dallas Public Library

Gallery/Library hours are:
Monday, Friday, Saturday: 10-6pm
Tuesday, Wednesday, Thursday: 10-8pm
Sunday: 1-5pm
Free Parking available in the library parking garage located off Wood Street
Other Creative workshops as listed below 
April 20, 2019 | 10:30am - 12:00pm
Clay workshop
Jerrel is a potter, although he won't be bringing his wheel.
He has had much success in reaching into the creative side many children with a ball of clay. It is simply amazing that people love building with clay and Jerrel is a great coach for helping them accomplish their end sculpture. (these will probably not get fired because that would make cost increase and they would have to return to pick it up. The guests can take them home at the end of the workshop.)
April 27, 2019 | 1:00pm - 4:00pm
Artist Reception
Live Music by The Purple Martins Band
Check out images from the show at https://www.facebook.com/jerrel.sustaita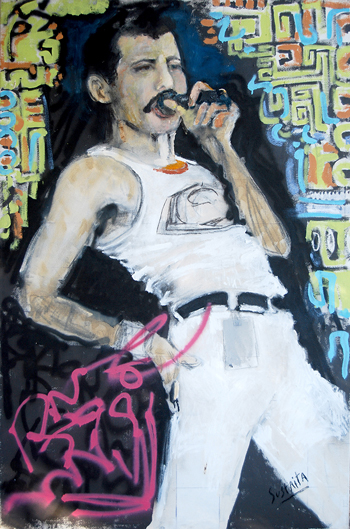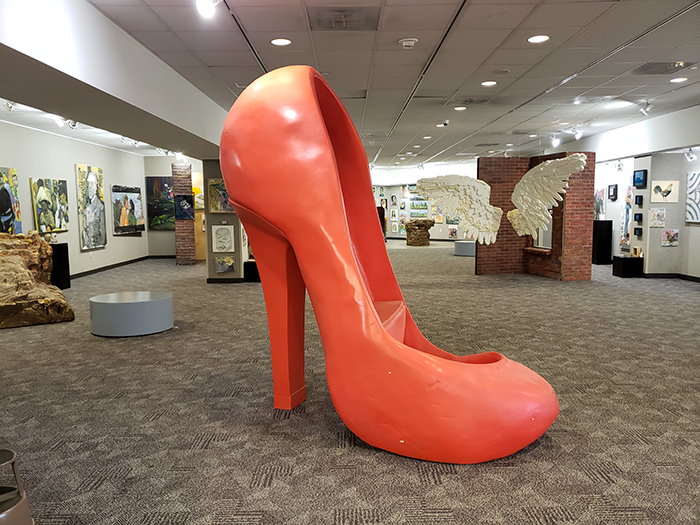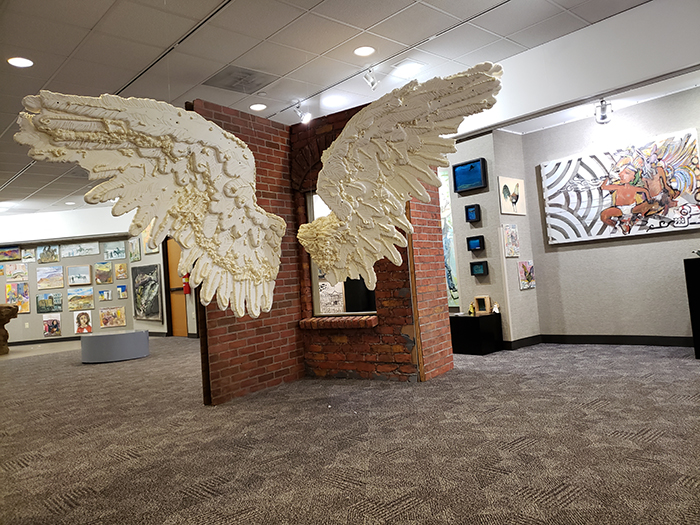 When & Where

Lillian Bradshaw Gallery on the 4th floor of the Dallas Public Library
1515 Young Street
Dallas, TX 75201


Saturday, April 20, 2019 from 10:30 AM to 12:00 PM (CDT)
Add to my calendar
Organizer
Artist Jerrel Sustaita...