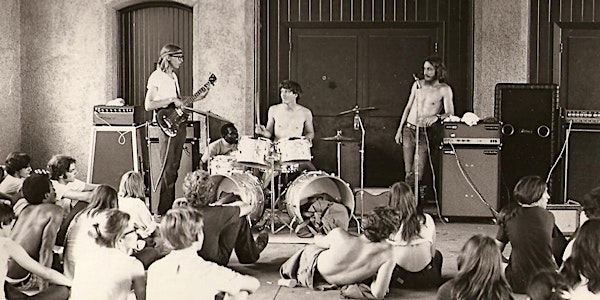 Clay Kirkland's Beat The Reaper XVI
ALL AGES
Swallow Hill Presents Clay Kirkland's Annual Beat The Reaper Showcase
Clay Kirkland is back in Daniels Hall with special guests, for Beat The Reaper XVI!
When and where
Location
Swallow Hill Music - Daniels Hall 71 East Yale Ave Denver, CO 80210
About this event
Clay Kirkland is delighted to celebrate 75 years in this blessed incarnation by presenting his Sixteenth Annual Beat the Reaper Concert in Daniels Hall. Kirkland will perform acoustic and electric blues and rock and roll, from toe tapping traditional to the otherworldly. He will be joined by his musical partners in the Trunko, Kirkland, and Kull trio, fellow Swallow Hill Music faculty, Stef Kull, and Paul Trunko. They will, at times, add members of Kirkland's East meets West group, the Rhythm Mystics: Megan Yalkut, Jeffrey Rodgers, and Zachary Hedstrom.
The show will focus on original material which ranges from such classics as Kirkland's autobiographical 1973 blues, "All I wanted was a big bag of reefer and all I got was a night in jail", to what many consider the most beautiful song they have ever heard, "Wintertime", composed by Kirkland and the late Richard Reed. Trunko will perform his popular "One Big Goodbye (Mississippi)".
The transcendent nature of Kirkland's performances and his virtuosity and depth of feeling on such a humble instrument was made possible by his lifetime of musical training, his yoga practice which began in 1970, thirty plus years of exploration of deep feelings in Primal Therapy and Holotropic Breathwork, and his introduction to Gurumayi Chidvilasananda in 1989, with the resulting involvement in Siddha Yoga Meditation. He feels deep gratitude to his parents for encouraging him to play and perform throughout his entire life.
Kirkland has performed in concert with Amy Grant, Vince Gill, Garth Brooks, Robben Ford, Chuck Berry, Willie Nelson, Lou Rawls, and many others. He received the Lifetime Achievement Award from the Colorado Blues Society, Distinguished Faculty Award from Swallow Hill Music. His album "Blues, Rock, Raga Harmonica", featuring the Royal Musicians of Nepal, world renowned flamenco guitarist, Miguel Espinoza, and blues rock guitarist, Neil Haverstick, was awarded Best World Beat Album of 1995 in Westword's Best of Denver publication. Many of the world's harmonica greats hold Kirkland in high esteem. Perhaps Kirkland's most important hippy blues rock guy credential is that he was at Woodstock 1969.
PHOTO: The beginning of The Clay Kirkland Blues Band, summer of 1970 at the Forest Park Pavilion in St. Louis MO. Kirkland leans on his amplifier and watches the bass guitarist and drummer take a solo.
Artist reception in Quinlan Cafe following the performance.