Description
5:30-6:45pm: Walking Tour of North Cambridge with Joe Galusha
Tour starts at parking lot next to Russell Field/Jerry's Pond, 361 Rindge Ave.
This tour begins with glacial time - 10,000 years ago when ice left behind vast deposits of clay in North Cambridge, then fast-forwards 9,800 years to the neighborhood's brickmaking heyday, and the dump left in its wake. Clay shaped one of Cambridge's biggest industries, and the lives of North Cantabrigians for generations. Take a walk through North Cambridge to find out how.
Walking Tour Meet Spot: parking lot next to Russell Field/Jerry's Pond. Tour starts at 5:30pm sharp. Please arrive 5-10 minutes early.
Unable to make the walking tour? A 2nd walking tour is scheduled for Sat 7/22 10:30-12.
Map of the walking tour route: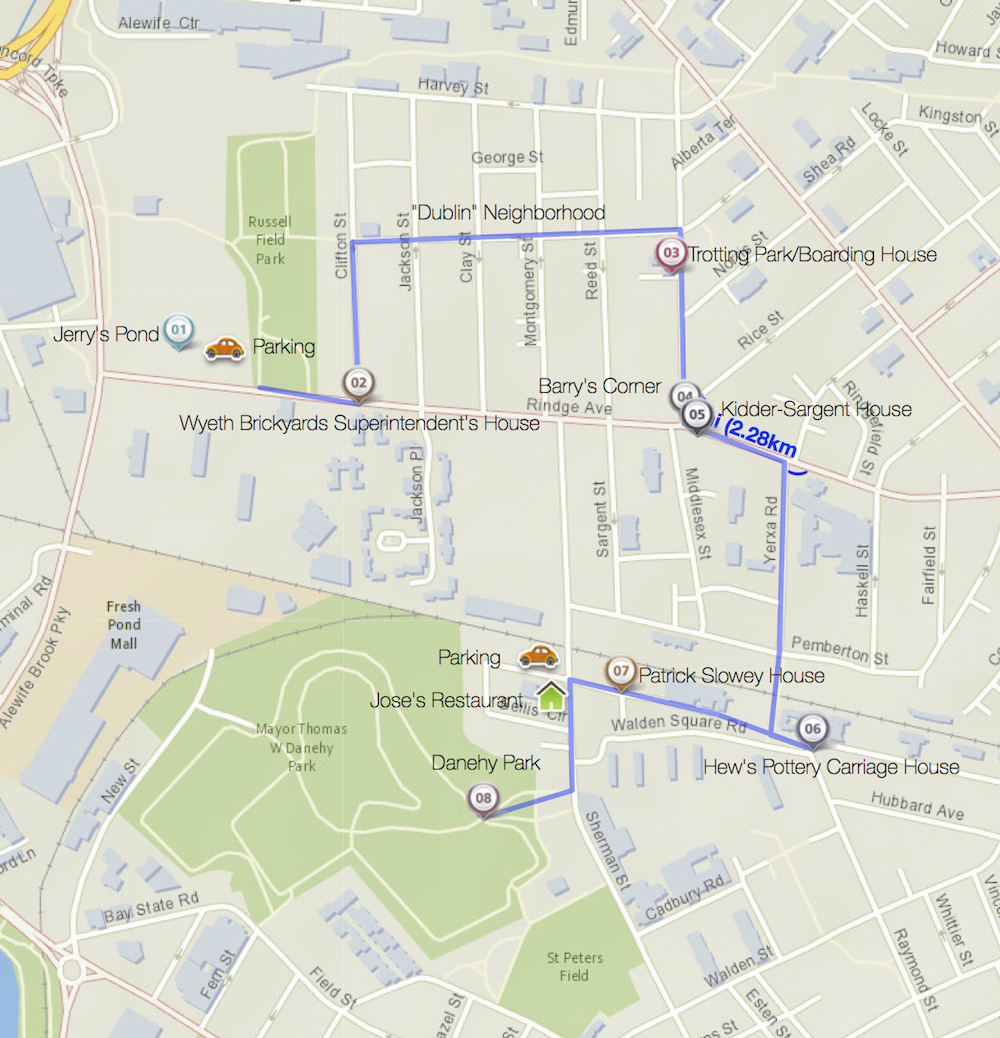 This tour is made possible through a generous grant from the Cambridge Heritage Trust.
6:45-8:15pm: History Café: Conversation with Doug Brown, Eric Grunebaum, and Joe Galusha
Jose's Mexican Restaurant, 131 Sherman Street, Cambridge.
From Danehy Park to Jerry's Pond; from New England Brick Company to Dewey & Almy Chemical Company, and Grace Construction Products - we'll be talking the legacies of North Cambridge manufacturing, and what North Cantabrigians are talking about today.
Biographies: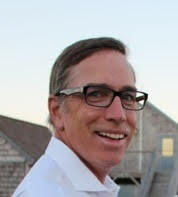 Doug Brown is a local history lover fascinated by the stories of North and West Cambridge. He is on the Society's Governing Council; and is the founder of Friends of the Greenway, Inc., a non-profit focused on creating exceptional public spaces.

Joe Galusha is an Instructional Technologist at Simmons College with an academic background focusing on the historical intersections of social, gender, and labor history at the local level.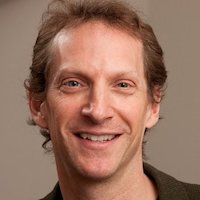 Eric Grunebaum's company, Cambridge Energy Advisors, works with commercial and non-profit building owners on energy efficiency and solar projects, attracting impact investors when the facilities cannot fund them internally. In his free time he's working on a carbon fee and rebate system for MA, and collaborates with neighbors to restore and revitalize Jerry's Pond.