Description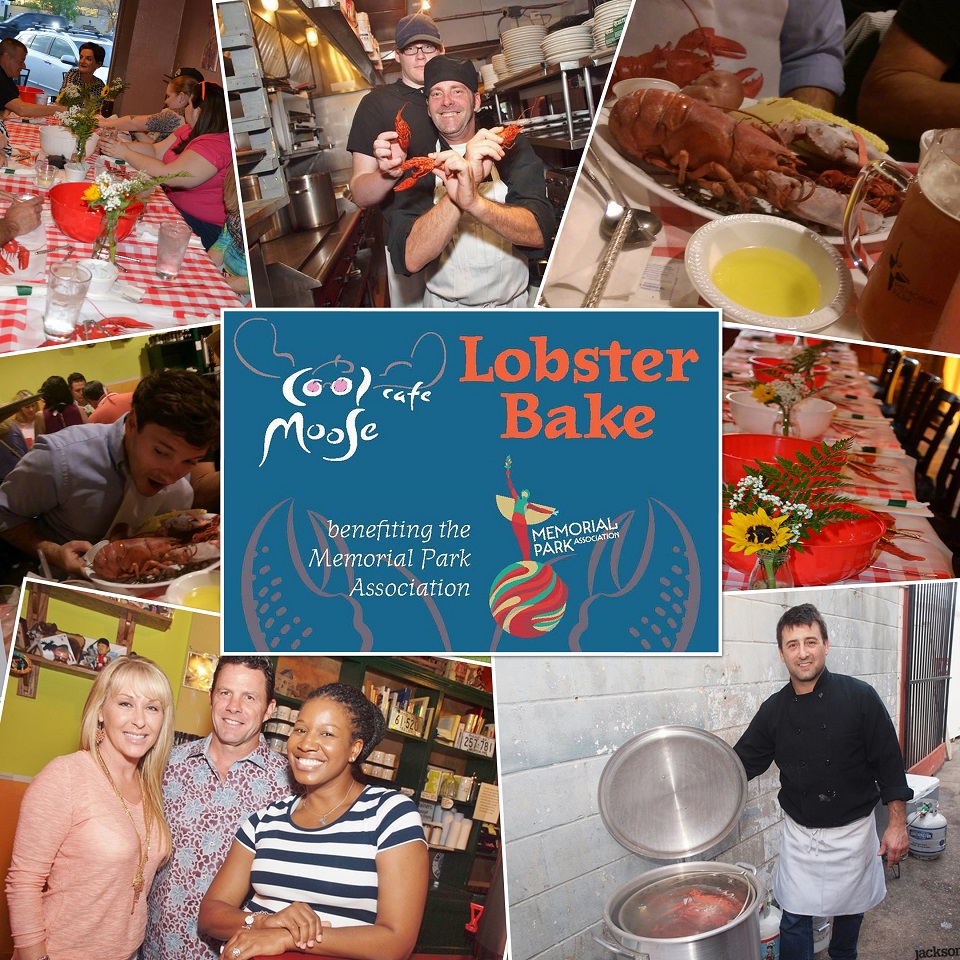 The Cool Moose Cafe is hosting a Lobster Bake benefiting the Memorial Park Association.
The Memorial Park Association, Inc. is a non-profit corporation solely for the purpose of the restoration and preservation of Memorial Park which was established in honor of the 1,220 Floridians who lost their lives in the service during World War I.

Your ticket will include a cocktail hour from 6:30 -7:30 pm. Dinner will start promptly at 7:30 pm. The menu will include a Lobster, BBQ Chicken, or Eggplant Parmesan main course option. Please select your entree when you purchase tickets. The Lobster Bake will feature clam chowder, fresh Maine lobster, steamers, mussels, corn, potatoes, and a made from scratch dessert. Don't miss out on this wonderful event, benefiting our beloved Memorial Park.
Seating to this event is limited, so we encourage our guests to purchase tickets early. If you're unable to attend, please feel free to make a donation that will go to The Memorial Park Association. The Donation button is located under the option to purchase a ticket on this page.
Cancellation of a dinner ticket is allowed up to 48 hours' before the event and should be made via email or by phone.

**Please note: Ticket cancellation may incur the cost of the event fee.**