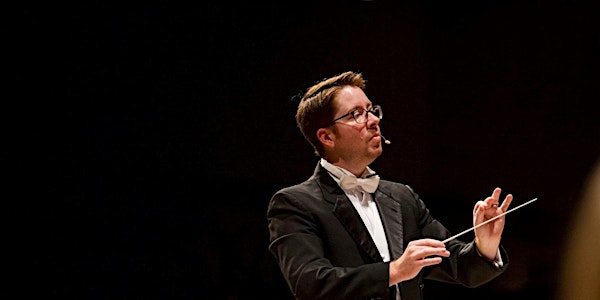 Classical Music and the Whitman Experience: A Reconsidered Curriculum
Join Dr. Paul Luongo in examining some of the central pedagogical resources at the heart of the college music experience.
When and where
Location
Boston College Club 100 Federal Street, 36th Floor City View Room Boston, MA 02110
About this event
Alumni, parents, and friends of Whitman College are invited to meet and hear from Associate Professor of Music and Paul Garrett Fellow, Dr. Paul Luongo.
'Certain names loom large over any music student's college experience. For years, names like Mozart, Beethoven, Brahms, and Wagner occupied so much of the student experience in music programs that these "pillars" pushed all others to the edge of the curriculum. Many music programs around the country have increased their scrutiny of this dynamic in their coursework. But as they have engaged with efforts to diversify the curriculum and center underrepresented voices, they often undercut their own efforts through their reluctance to decentralize these traditional "pillars."
I am currently researching this issue in classical music pedagogy, looking both at its impact in the classroom and the rehearsal hall. As this issue relates to the classroom, I examine some of the central pedagogical resources at the heart of the college music experience. As it relates to music making, I examine my own curriculum construction through repertoire assignment as director of the Whitman Orchestra. In both settings, this matter is of pressing significance as we look to build a sense of community and belonging for all in the classical music landscape.' ~Professor Luongo
Paul Luongo is an Associate Professor of Music and Paul Garrett Fellow at Whitman College. Active within this community, Luongo also directs the Walla Walla Symphony Youth Orchestra and is the principal guest director of the Walla Walla Symphony. He is active in the region having conducted the Whitman Orchestra at the Washington State Conference as well as the Jr. All-State Orchestra. Luongo received his undergraduate education at Stetson University. At Florida State, he received advanced degrees in orchestral conducting and musicology. Dr. Luongo's primary scholarly interests consider the development of the American orchestra in the nineteenth and twentieth centuries. He has revived select orchestral arrangements by Chicago Symphony Orchestra founder Theodore Thomas for publication by A-R Editions in their Recent Researches in American Music and Special Publications series.
For the safety of our guests, we are requiring that all attendees be fully vaccinated and boosted (if eligible) and provide documentation of COVID-19 vaccination upon arrival at this event. A digital photo, photocopy, or physical vaccination card is sufficient. We will also be following all local procedures and mandates. Additionally, to minimize the chance of spread, we will not be providing food or beverages.
Kindly register by March 9*, using this form as space is also limited.
*Due to Covid-19, the Boston College Club requires that all attendees be pre-registered. No walk-ins allowed.