Classical Ballet - NSAL 2017 DC Chapter and National Awards Competition
Actions and Detail Panel
Classical Ballet - NSAL 2017 DC Chapter and National Awards Competition
Sun, February 26, 2017, 1:30 PM – 5:30 PM EST
Description
The National Society of Arts and Letters
Washington DC Chapter
Invites You to Participate in the
2017 CLASSICAL BALLET COMPETITION:
EN POINTE
Sunday, February 26, 2017 at 2:30 pm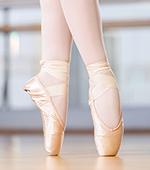 Competition to take place at the Maryland Youth Ballet
926 Ellsworth Drive, Silver Spring MD 20910
Application deadline – February 12, 2017
For more information contact NSAL Washington DC Chapter Dance Competition Chair
Janice Nevin at Janevin@verizon.net
Talented ballet dancers, ages 16 to 21, are invited to enter The National Society of Arts and Letters
2017 Classical Ballet Competition for a chance to win $12,000.
Contestants must first compete at the local Washington DC Chapter level for a first place chapter prize of $4,000 by submitting a completed application by Sunday, February 12, 2017.
The winners of the 16 NSAL regional chapters then proceed to the National Competition to compete for the $12,000 grand prize during the NSAL Annual Meeting from May 29 through June 3, 2017 in Boca Raton, FL. The Washington DC Chapter will pay travel, hotel, and conference registration expenses for its chapter winner to attend the National Competition.
________________________________________________________________________________________
An application for the 2017 NSAL DC Classical Ballet Competition can be found here. Rules for the competition can be found here.More information about the competition and a printable poster can be found here.
Rules and regulations for the 2017 National Classical Ballet Competition can be found here. A video about the competition and the national meeting can be found here.
________________________________________________________________________________________
To learn more about the Washington DC Chapter of NSAL go to:
http://www.nsalwashington.org/awards/national-career-awards/
For more about our National Organization go to: arts-nsal.org
To see a video regarding this competition go to: youtu.be/bM2q9NvY_3k
________________________________________________________________________________________