This Father's Day ride over to Classic Harley-Davidson from Great Clips (Sinking Spring) and participate in the 0.5K Fun Run.
About this event
Make some noise! Join the Rally for Ryder Ride from Great Clips to Classic Harley for the 0.5K Running with Scissors - Race for the rest of us!
Great Clips is teaming up with Rally for Ryder and Laney's Legacy of Hope this Father's Day for a day to remember.
Ride Stages: 10:00am (Great Clips, Spring Towne Center, 2659 Shillington Rd, Sinking Spring, PA 19608)
Kickstands Up: 11:00 (All Vehicles Welcome)
You'll take a 25 minute ride in the convoy over to Classic Harley-Davidson.
THEN - We'll see who's really been working out over the past few months!
See if you have what it takes to complete the Classic Harley Father's Day .5K (one lap around the Dealership and training lot). You'll get an awesome T-shirt thanks to Weikel Sportswear**. Then you'll start that race with an ice cold beer from Saucony Creek (21+) (water and soda available), a Donut half way through thanks to Wyomissing Restaurant & Bakery, and a post race hot dog from the amazing Van Pelt Hot Dog Co. Food Truck!
** Awesome T-shirt not guaranteed after Thursday, June 10th.
Oh yeah, we're breaking all the rules on Father's Day! You're mom always told you to NEVER RUN WITH SCISSORS...well, not this race. You'll get your very own pair of Scissors thanks to Great Clips (Safety Scissors). After the Fun Run we'll have an actual race between a real life tortoise and a hare thanks to the Venom Institute. Music from Philly's Damn Renegades. And Dad's participating in the run can get their haircut for $10 thanks to Great Clips in Sinking Spring (w/ all proceeds going towards Laney's Legacy of Hope). Y-102 will be set up for a live remote to kick off the action.
The best part is this RIDE AND RACE is only $15 per person.
(Ride and Race participants get a Classic Custom Limited Edition Beverage Cup)
* All proceeds benefit Laney's Legacy of HOPE.
Race Time: 12:00pm
*Register on Eventbrite or at Classic Harley to avoid the handling fee.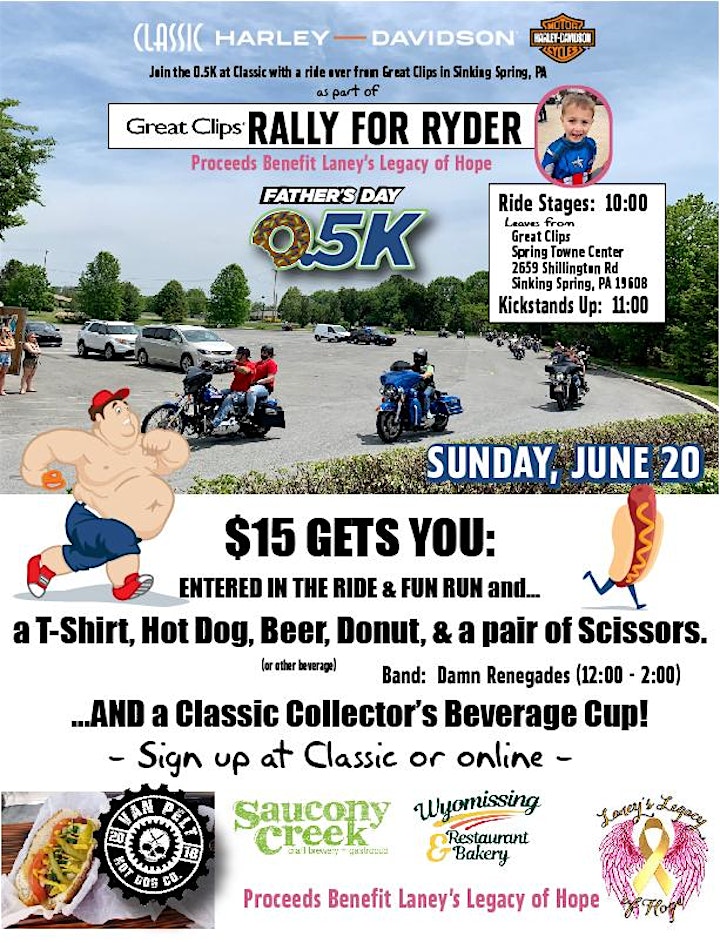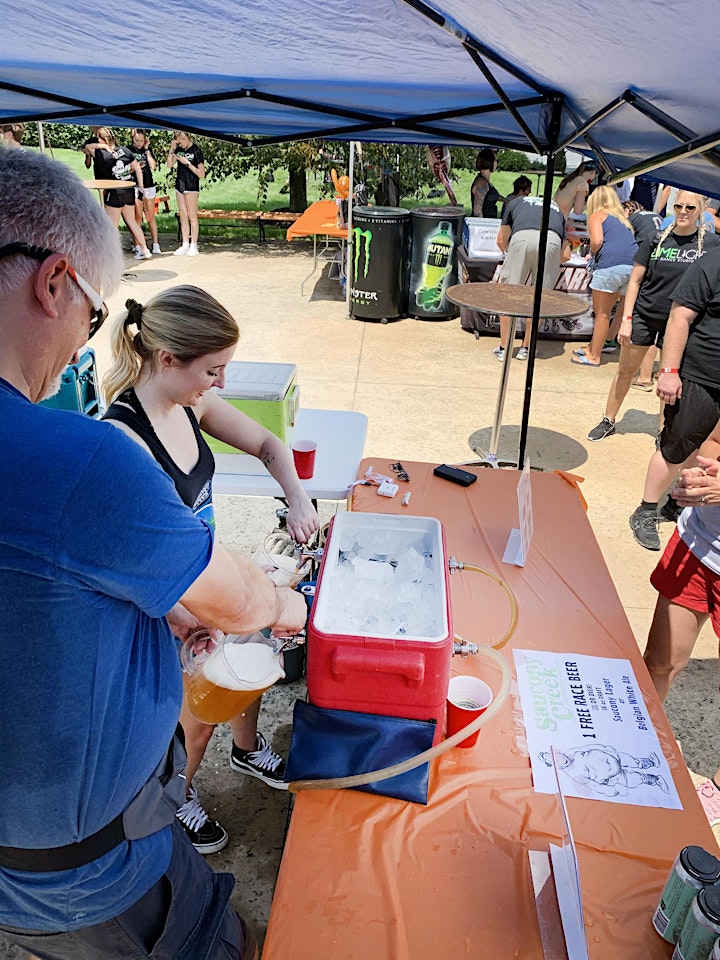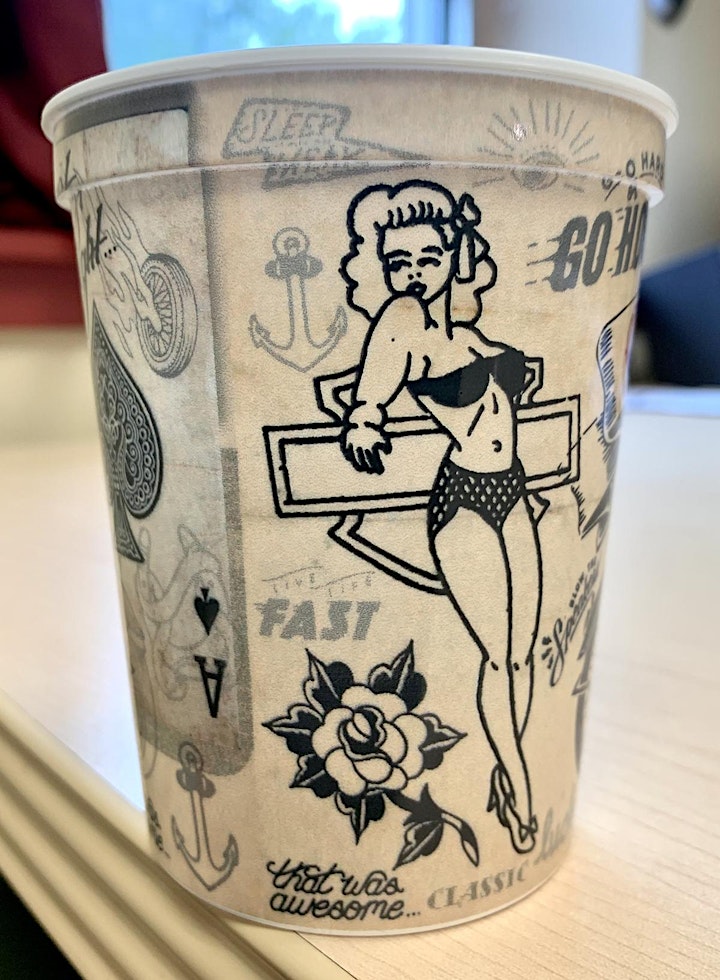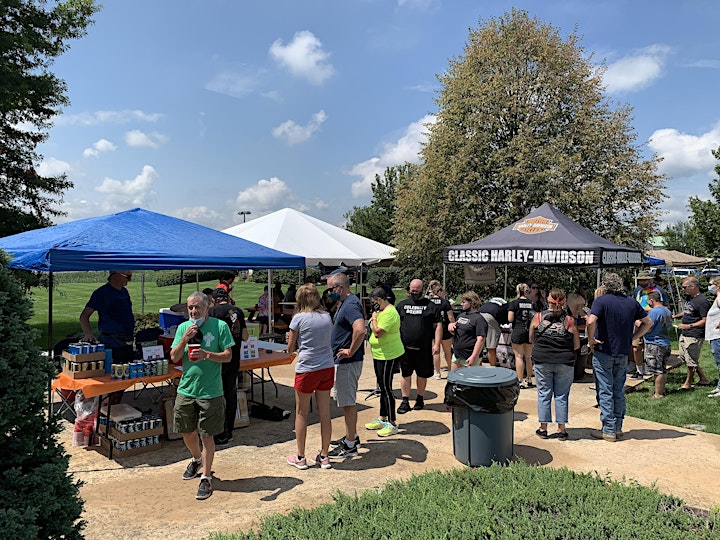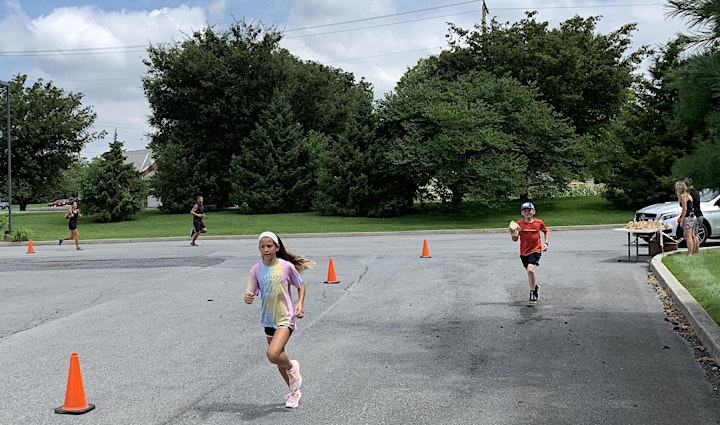 Organizer of Classic Harley's Rally for Ryder...RIDE TO THE Father's Day 0.5K