Description
Seasons Greetings Cleveland! If you love Christmas, bourbon, and festive parties without fruitcake……. Don't miss our PARTY!
Saturday, October 12th
2-6 PM
UPDATE: Our local illustration and design firm, GV Art + Design, did the redesign on our Cleveland Christmas Bourbon bottle! We absolutely love it and we hope you do too! They also did a T-shirt Design especially for this event.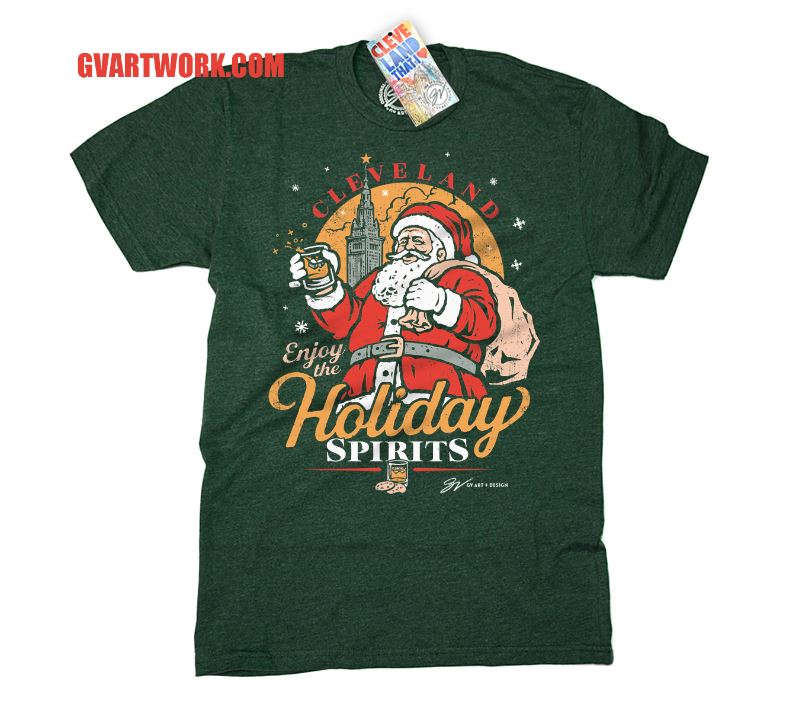 A Classic Cleveland Christmas at the Distillery: we've got tremendous raffles for FREE tickets to Christmas themed CLE events such as 2-$50 gift certificates for Cuyahoga Valley Scenic Railroad tickets including Polar Express, 2 tickets to A Christmas Story House, and much more. The Cleveland Whiskey team will be serving up samples of our new Christmas Bourbon release, and Santa and some elves will be here too! No fruitcake will be served. We promise.
Come join us at the Distillery from 2 - 6 P.M, and get our limited release, newly designed Christmas Bottles containing our 7th annual release of our classic Cleveland Christmas Bourbon, famous beyond Cleveland, right up to the North Pole itself. You can even get the bottles signed by Tom "Santa" Lix, Cleveland Whiskey's Chief Elf of Operations.
More details forthcoming. Watch the facebook event page for more info about our Classic Cleveland Christmas Event. Start being nice. Or, nicer. Better than naughty anyway.
Tickets are FREE. Please register. 21+. Parking is FREE and easily accessed from E24th Street.