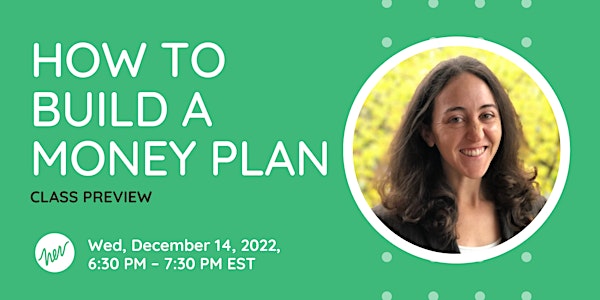 Class Preview: How to Make a Money Plan
45-minute webinar sharing how to create a money plan answering like questions how to prioritize student loans versus retirement.
About this event
A free webinar that will examine the finances of one woman trying to decide how to prioritize student loans, saving for retirement, buying a house, and saving for kid's college.
I will then also review my 10-week money boot camp and answer questions. For anyone who stays until the end of the webinar, there will be two financial education prizes.