About this Event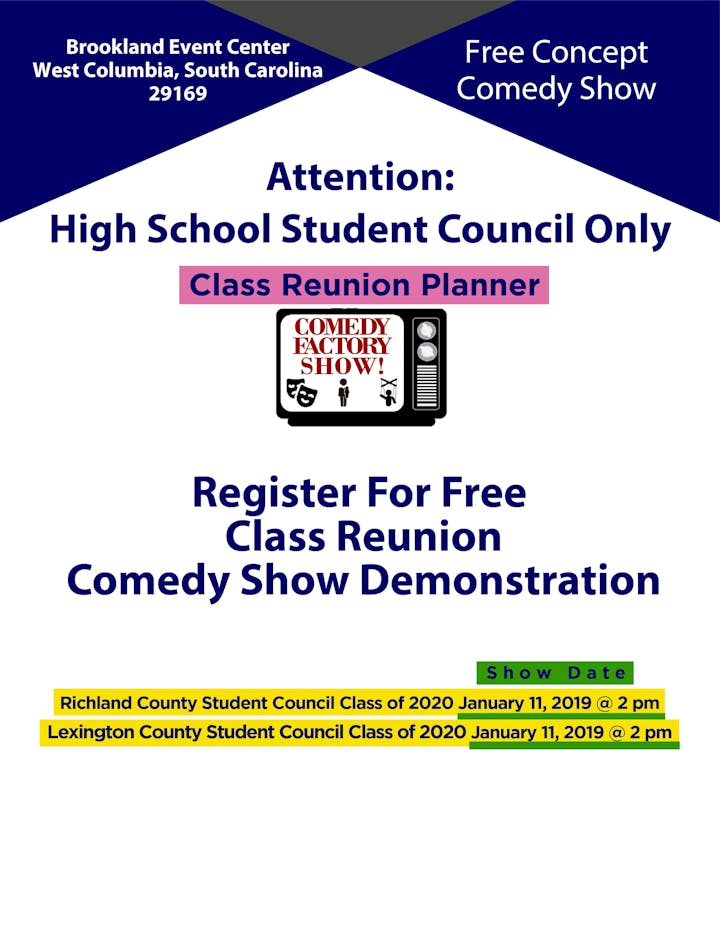 ATTENTION: Graduating Class of 2020 Student Council Members for Lexington & Richland County High School Students.
Please Select Register On The Comedy Factory Show Eventbrite Page to get your invitation to our invitation only event. Details for Students & Student Council are below.
On Saturday , January 11, 2020 we are inviting Two (2) Student Council representatives from each school to our 2 to 3 hour Class Reunion Demonstration beginning at 2 pm. All of the schools listed on our digital flyer below this message are invited. We will be giving a tour of the venue, 45 minute concept comedy show and gift bag.
On Saturday, May 23, 2020 we are doing a district wide Pre-Graduation Class Reunion for the Class of 2020. We would also like to assist you in planning your future class reunions for the following years also free of charge. This is a good opportunity for both parties your student count committee and our production team at an class reunion demonstration.
This demonstration is free of charge and planning details will be in an gift bags for your two student council members.
This is how it works. All of our planning services are free of charge. We work together with Student Council to gather an guest list and the Comedy Factory Show will produce your class reunion. Admission will be paid on the day of the event.
All food & drinks is catered by the food truck community for the vendors listed below.
2. LIST OF HIGH SCHOOLS STUDENT COUNCIL MEMBERS IINVITED TO THE CLASS REUNION DEMOSTRATION AT BROOKLAND EVENT CENTER.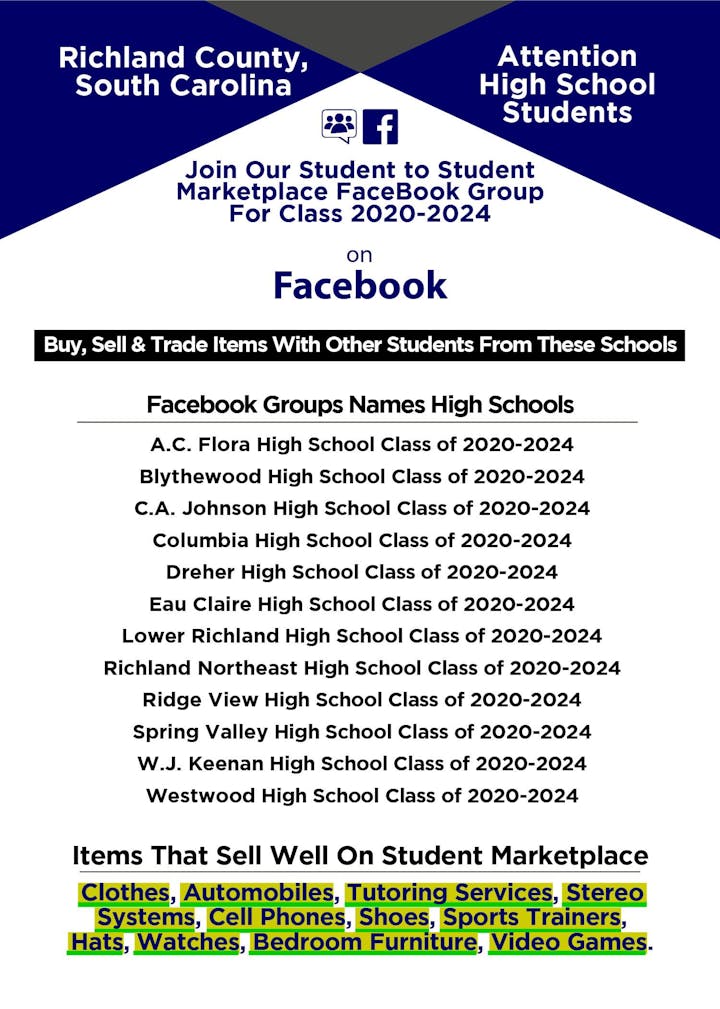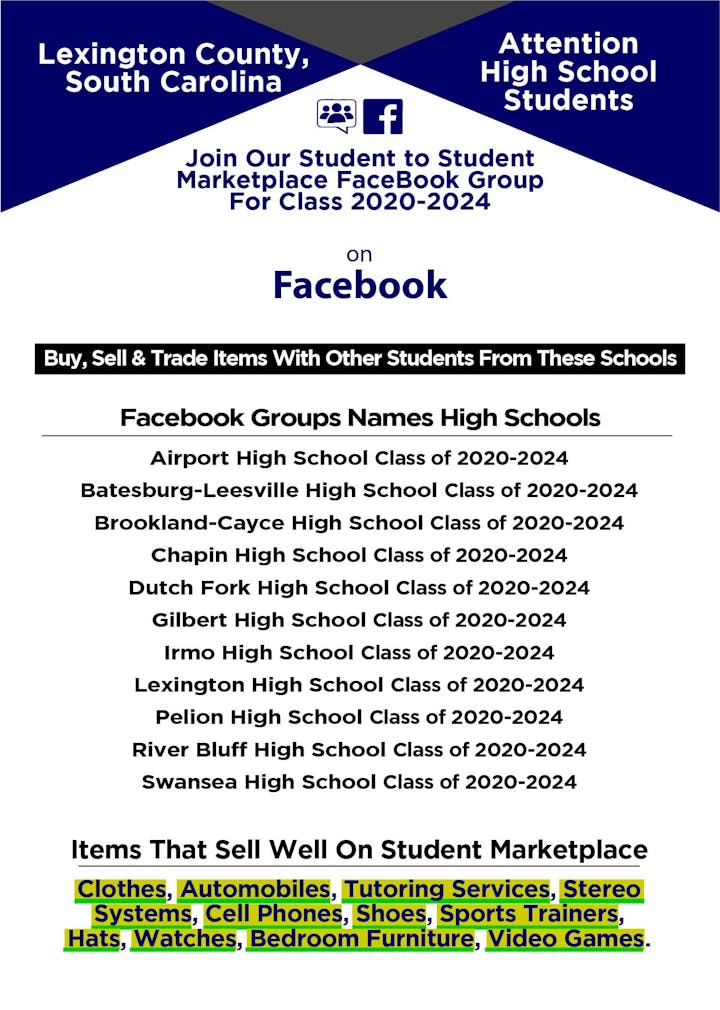 2. FOOD TRUCK COMMUNITY CATERING OPTIONS AT THE COMEDY FACTORY SHOW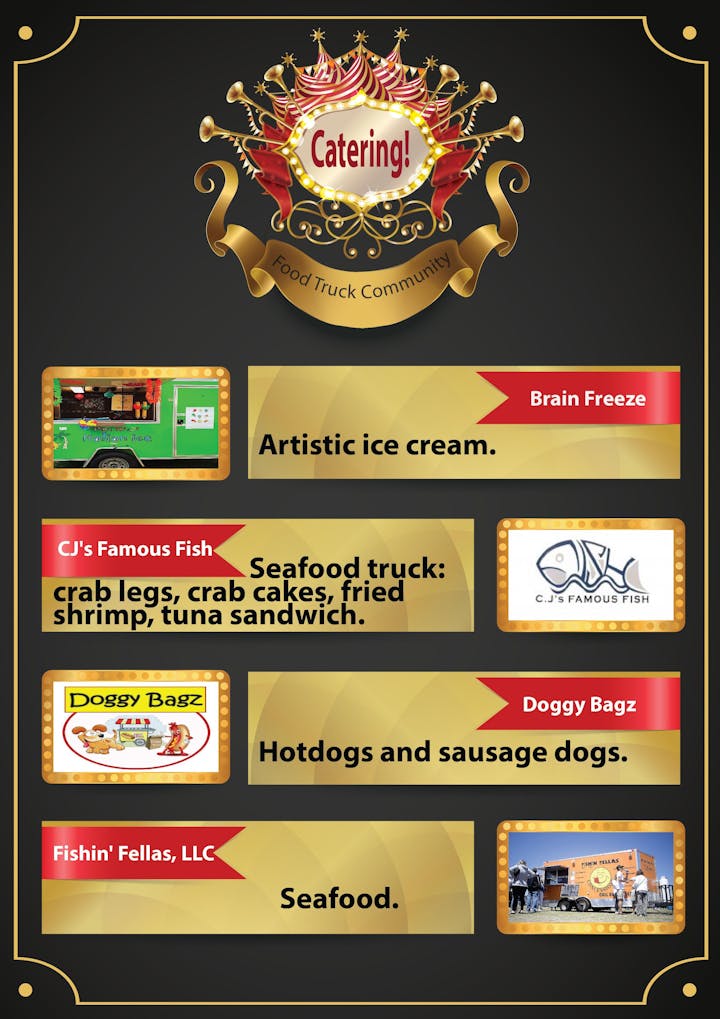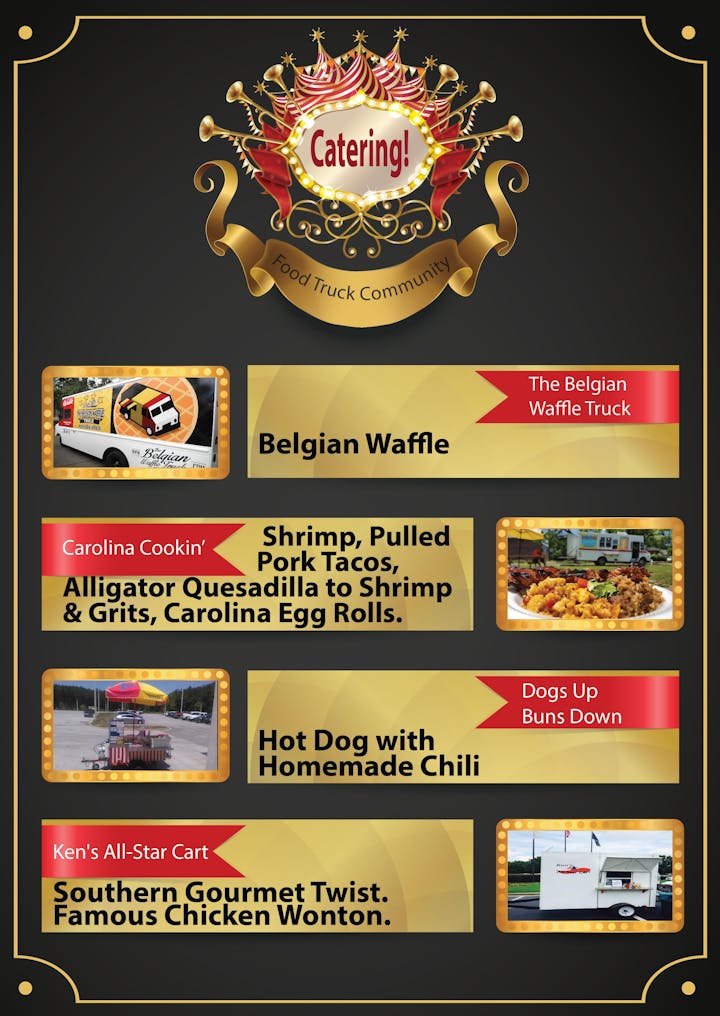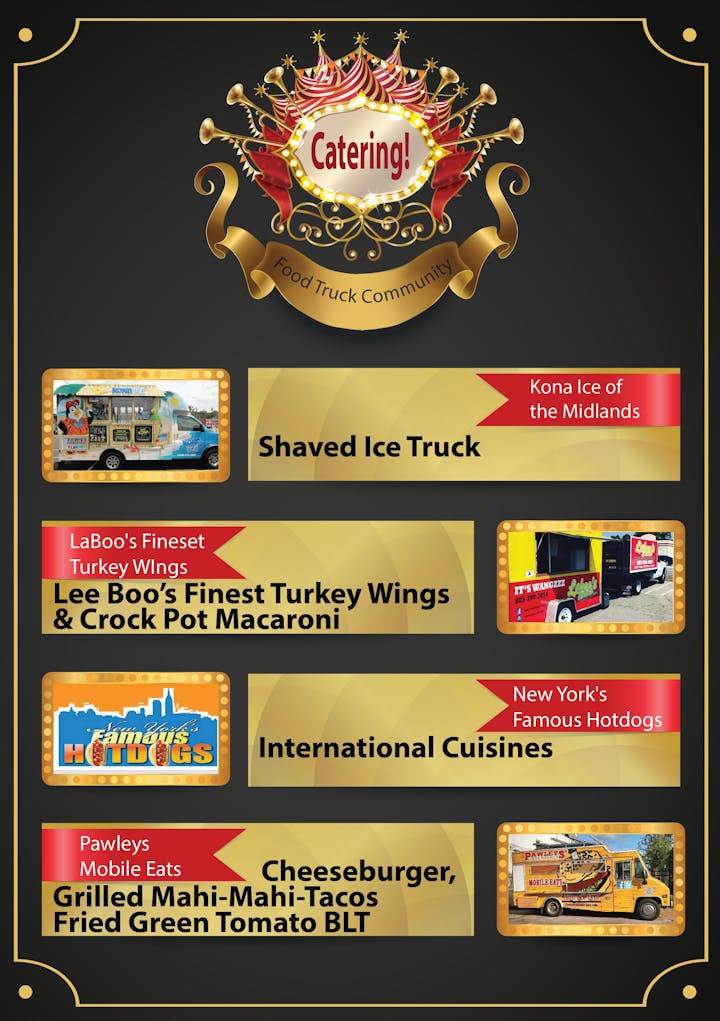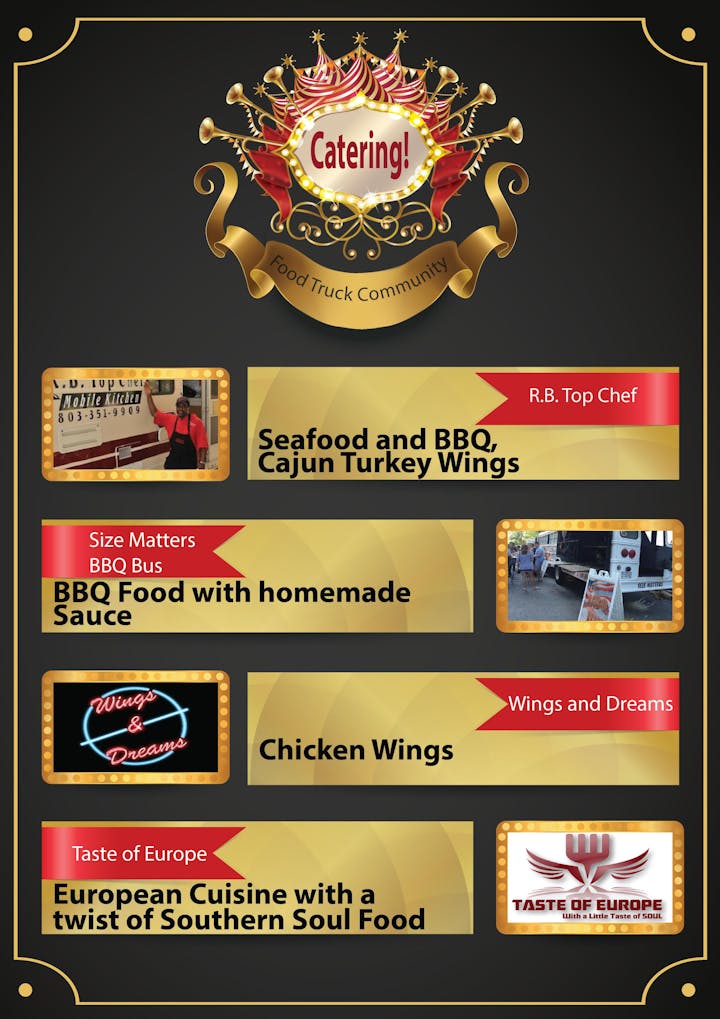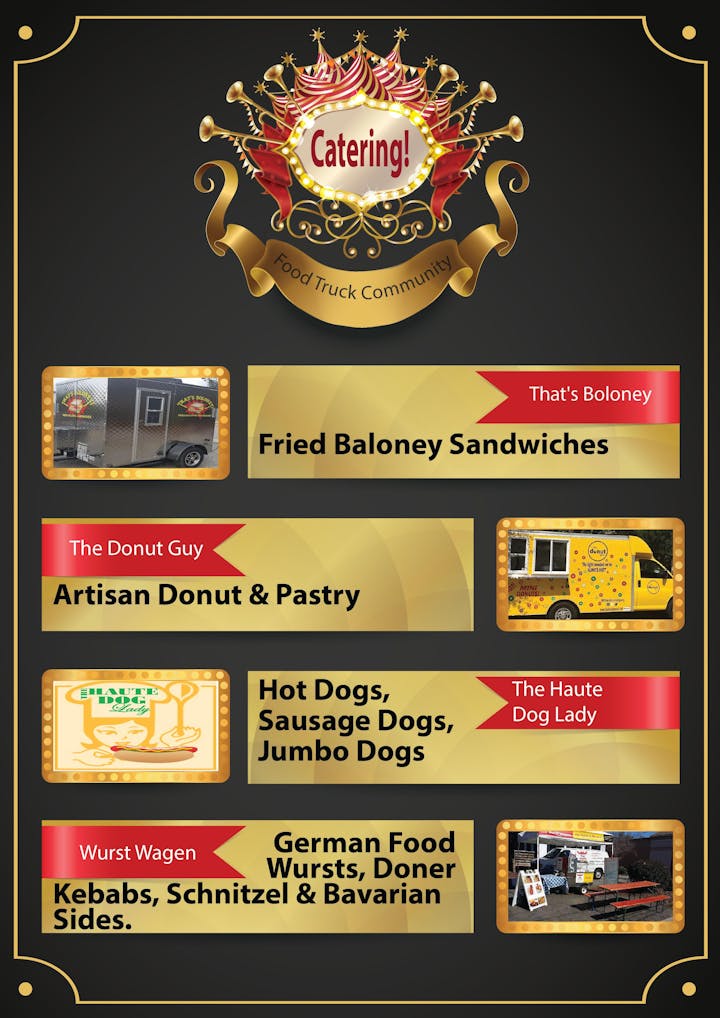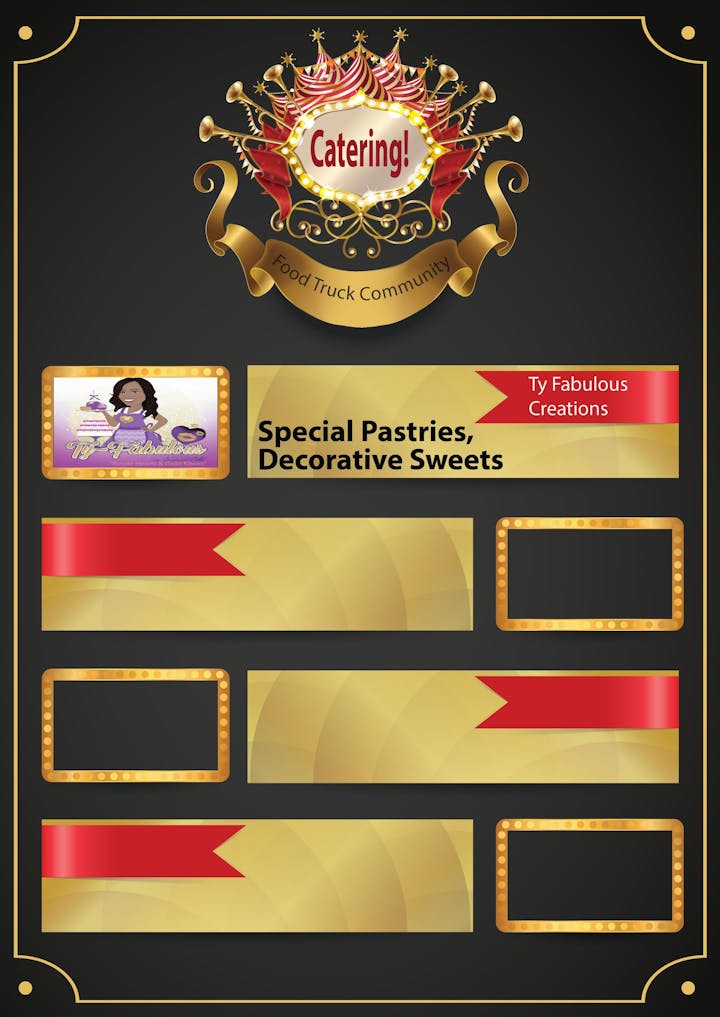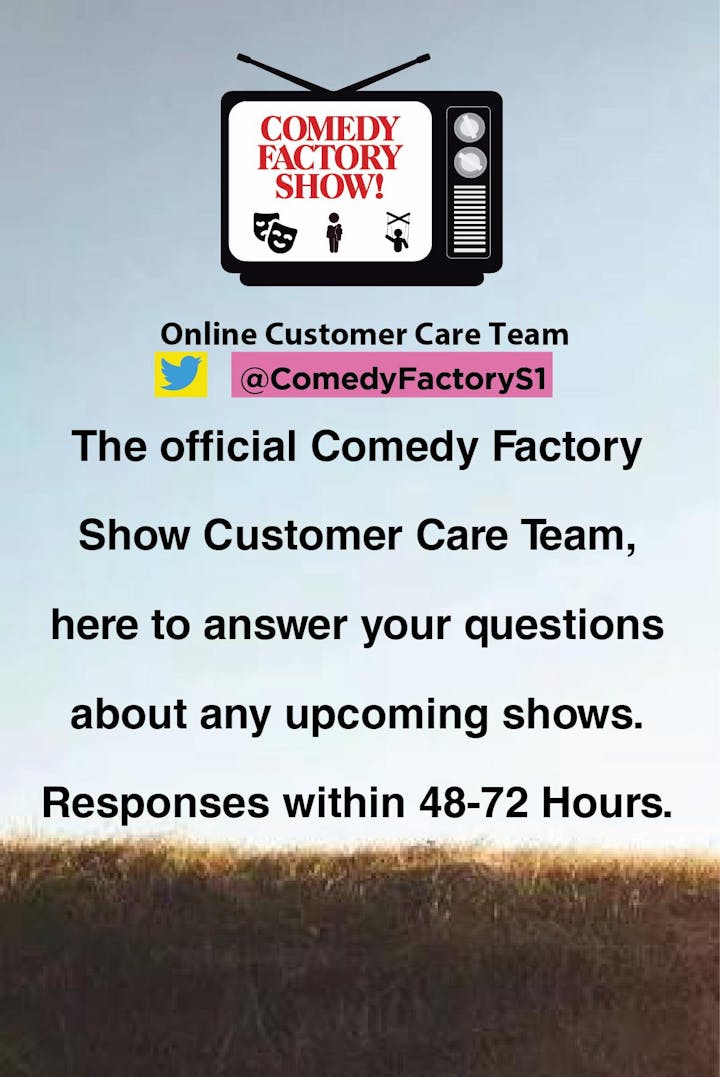 4. 2020 PRE-GRADUATION CLASS REUNION RICHLAND COUNTY HIGH SCHOOL DIGITAL FLYER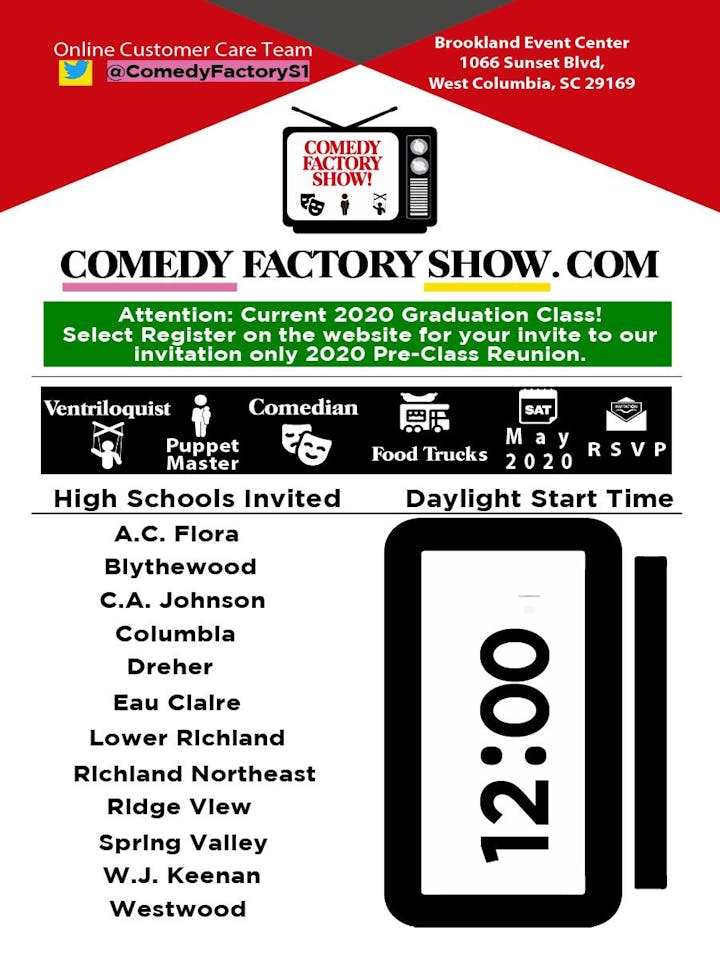 5. 2020 PRE-GRADUATION CLASS REUNION LEXINGTON COUNTY HIGH SCHOOL DIGITIAL FLYER
6. FREQUENTLY ASKED QUESTIONS