Description


Hall of Fame Induction Evening pricing schedule
Mar 1-Mar 21 $339 | Mar 22-Apr 6 $399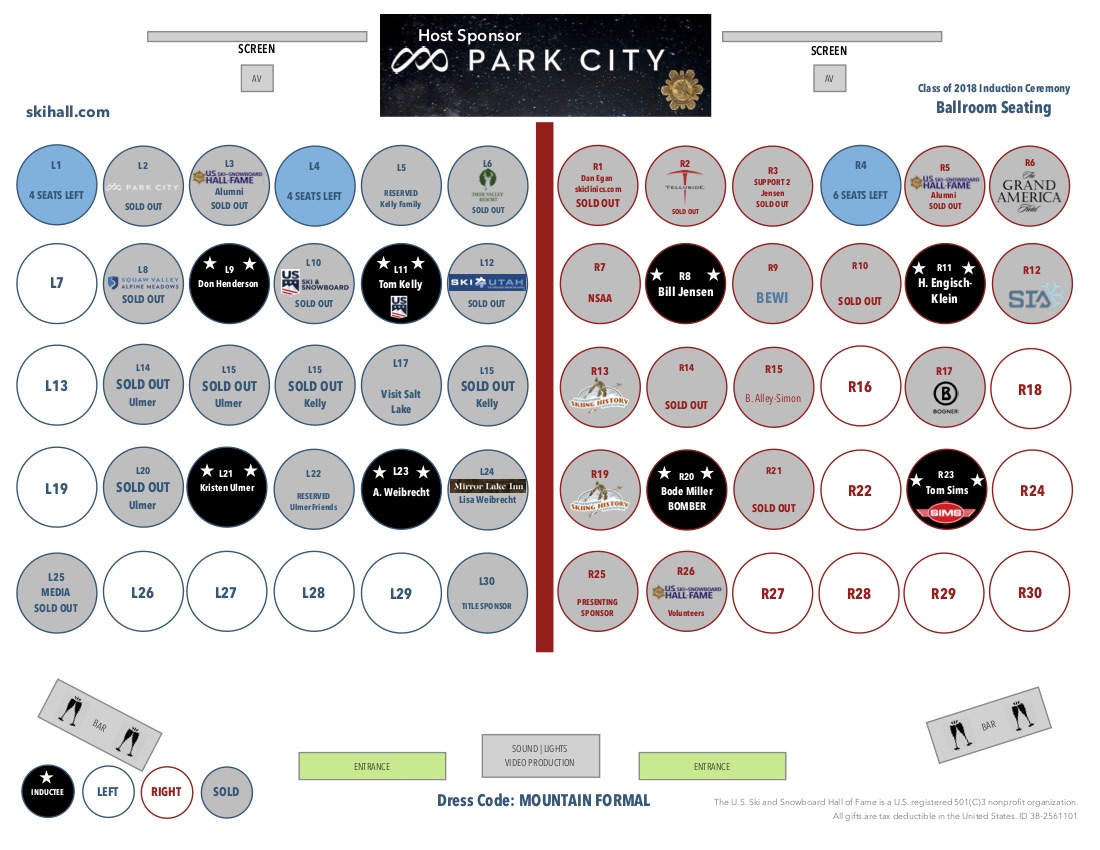 Thank you for your support!
---
Event Overview
Honoring the Induction Class of 2018 | Snowsport History Celebration is a series of events held in historic Park City and will culminate with the U.S. Ski and Snowboard Hall of Fame Induction Ceremony in Salt Lake City. The week boasts gatherings, riding and sliding, organized reunions, parties, presentations and much more!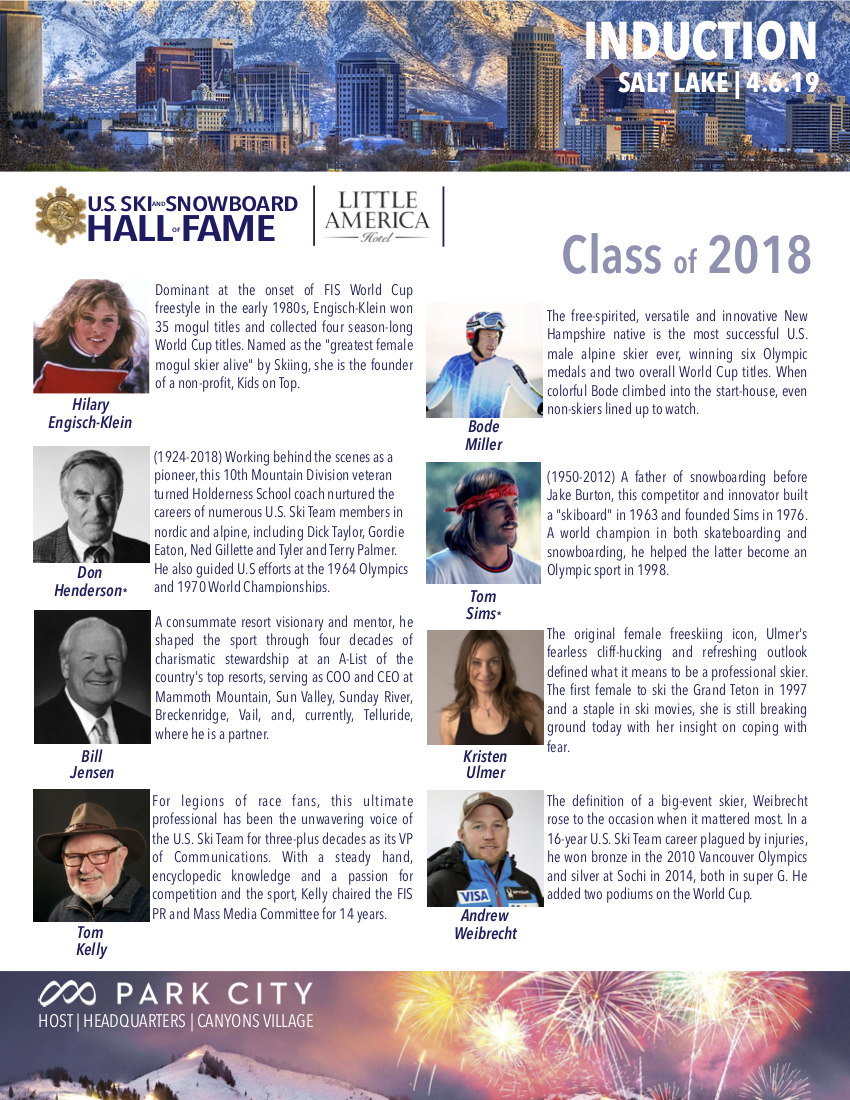 ---
Lodging and Lift Tickets
In order to book lodging at the discounted rates, please FIRST PURCHASE your tickets. Once you have completed the registration process you will be sent a conformation along with hotel codes, links and instructions for booking. Once you are registered you will automatically have access to the discounted daily lift ticket deals Monday-Sunday at various Utah resorts. Please be sure to bring a picture ID to purchase lift tickets onsite.