Actions and Detail Panel
[CLASS] Negotiating the Series A Term Sheet
Mon, July 18, 2016, 6:00 PM – 8:00 PM PDT
Description
Negotiating the Series A Term Sheet provides an intro to the process and substance of raising an equity round. We will cover:
· Customary terms in a Series A transaction and what they mean for the Company and its founders;
· Process: term sheet, negotiation, diligence, drafting and closing.
· What to expect following completion of a Series A transaction.

Key Takeaways
Entrepreneurs will gain a better understanding of how financing terms will affect their company, and will be better positioned to negotiate and close a transaction.

Meet David Raynor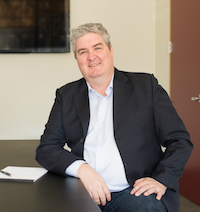 David Raynor is the founding partner of Accelerate Legal where he provides legal counsel to startups, entrepreneurs and innovative companies. He represents emerging technology clients in business formation, financing transactions, commercial agreements and M&A exits, with particular expertise representing foreign companies and entrepreneurs in setting up operations in the US. David is an Adjunct Professor at University of San Francisco School of Law, where he teaches a capstone class on Startups & Venture Capital.