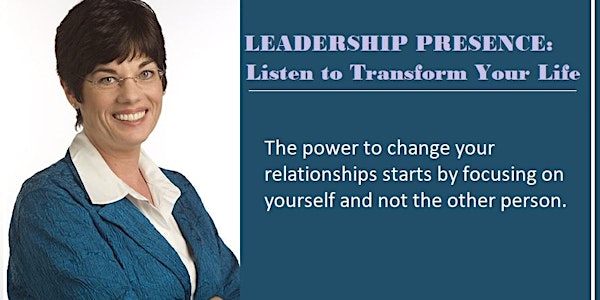 Class: Listen to Transform Your Life
When and where
Location
Studio Beju 15630 Main Street Northeast Duvall, WA 98019
Description
Being heard is the number one way that we feel valued and loved. Give the GIFT of LISTENING to your friends and family.
Join me for this Fun, FREE and Interactive Listening Class. You'll get to practice "Lousy Listening" with a partner which always creates lots of laughs and fun! And, you'll practice good listening based on a simple model of Focus, Acknowledge, Invite and Summarize.
Most often we listen to reply. We don't take the time to focus on the person speaking and really get what they are saying. Instead, we tend to judge what the speaker is saying; preparing to say what we think. We are not intentionally listening deeply to our loved one. We jump in with our own thoughts and opinions not knowing if we truly comprehended what the other said.