About this Event
This is no class showcase. These teen comics are the next wave of talent. Pete Davidson was performing at the Broadway Comedy Club at 16 years old. Eddie Murphy and Dave Chappelle were also famous of their early exploits. Which one of these talented artists will be the next SNL star?
Tickets $5 (Cash Only at the Door) plus a one drink minimum.
Shows are fun for all ages but recommended for teens and older (PG-13 comedy)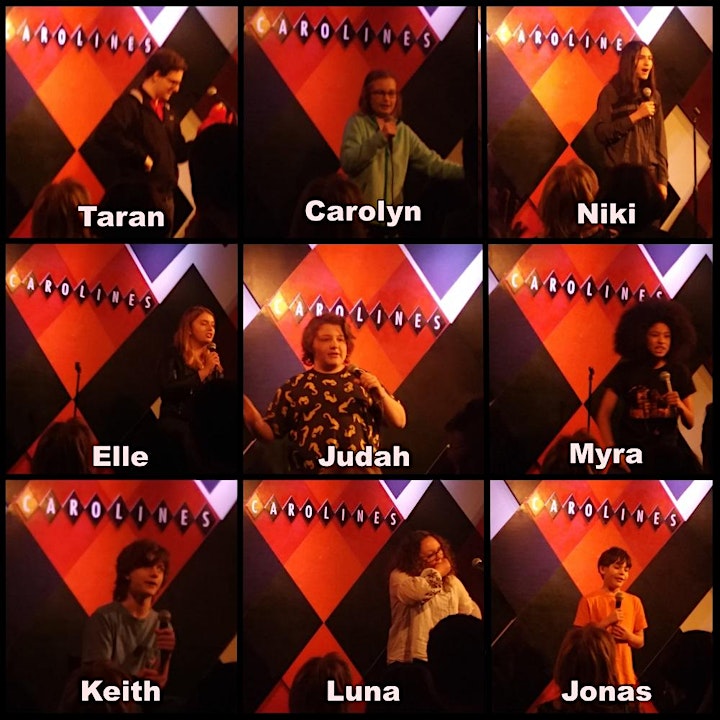 Above, our comics performing with Kenan Thompson April 2019. Judah, second place finalist the previous year, was a headliner at this show.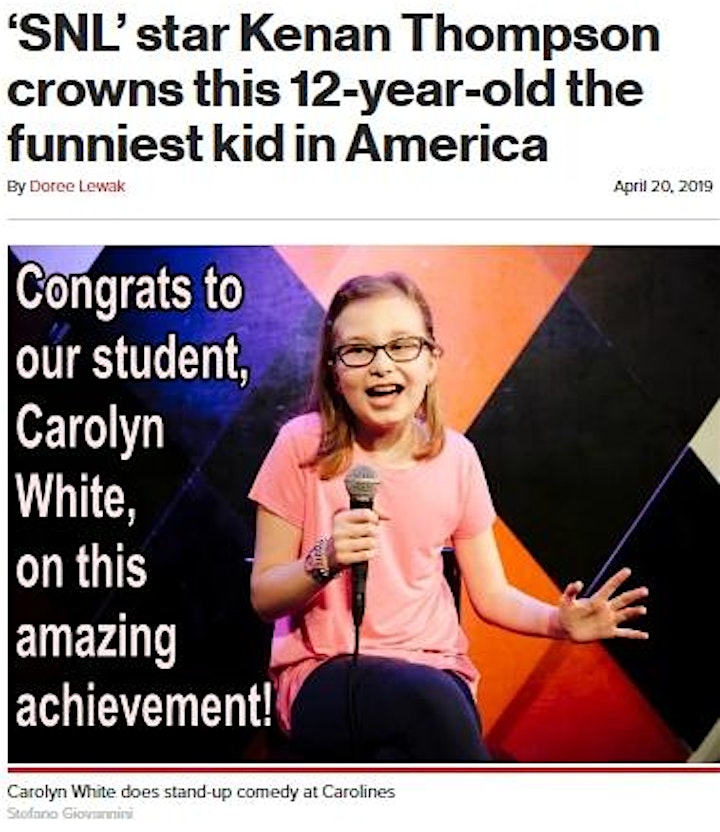 Look who is headlining with Kenan now!!!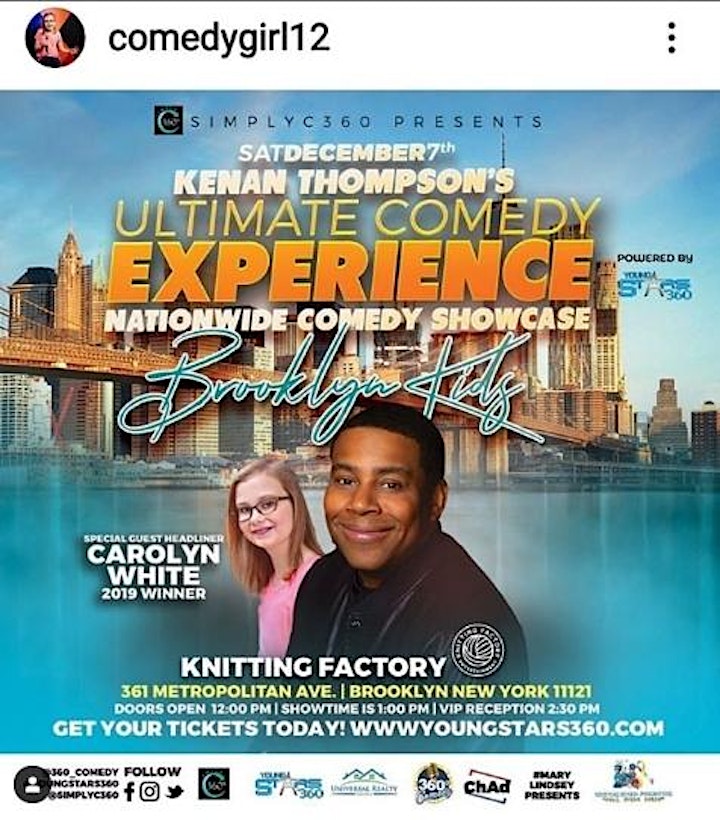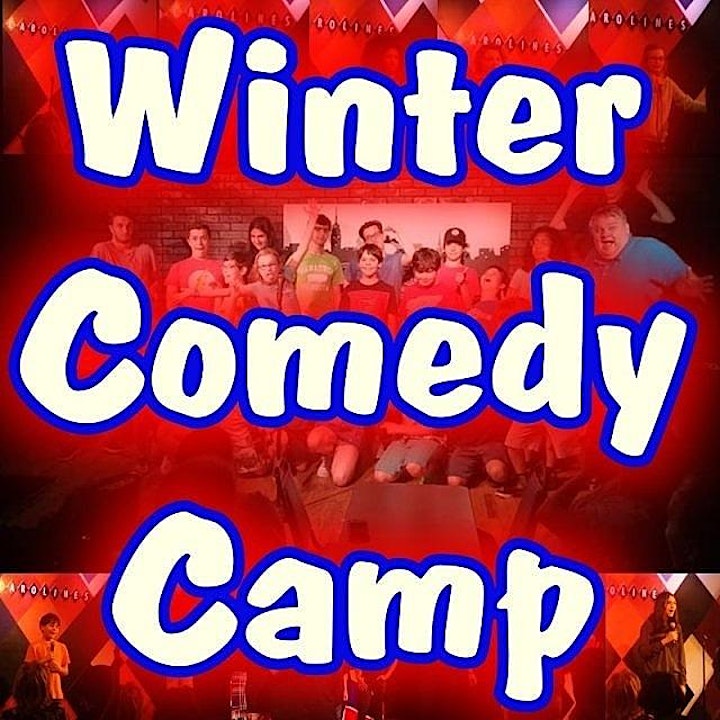 Want to perform? Email (eightimprov@gmail.com) your info and short video clip.
However most of the performers are students at the Broadway Comedy Club's classes for kids & teens run by EIGHT IS NEVER ENOUGH Improv, under the Artistic Direction of Walt Frasier (Billions, Blue Bloods, Royal Pains, Lily Hammer, Letterman, MTV etc).
COMEDY 4 TEENS Class Saturdays 10am
COMEDY 4 KIDS Class Saturdays 12pm
COMEDY CAMP 4 KIDS & TEENS Winter, Spring and Summer
Click above and sign up for one session. Every class includes both Improv & Stand-Up Comedy. Camp includes lunch & snacks with the full day of classes. If you have a great time we will prorate the session rate which includes a performance shows (every week of camp and one/winter, spring and fall session). Regular students also offered free tickets to professional performances of EIGHT IS NEVER ENOUGH Improv Comedy off Broadway.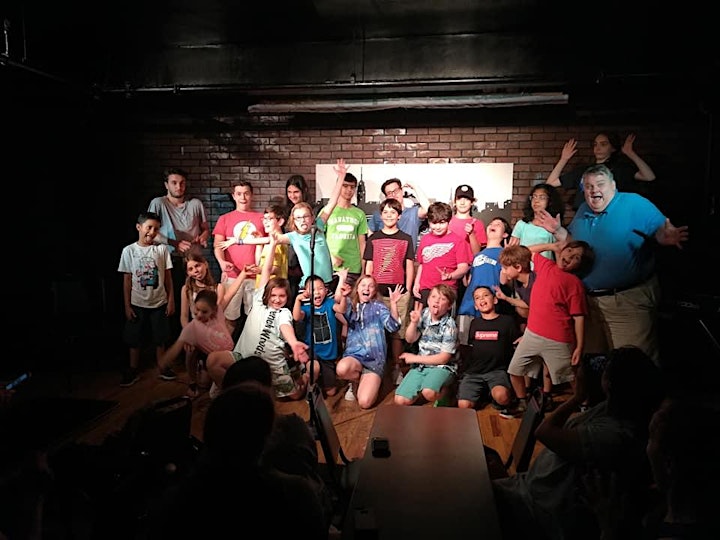 Get tickets to EIGHT IS NEVER ENOUGH Off Broadway Improv Comedy at the Broadway Comedy Club NYC CLICK HERE