C.L.A.S.S. Breast Cancer 5K is a color me pink run/walk for all ages. It will raise awareness and funds to save lives from breast cancer.
About this event
About the Walk
Coolidge Ladies of Academic Success and Service (C.L.A.S.S.) is a female mentor group comprised of 6th - 8th grade girls at Coolidge Middle School in South Holland School District 151. The ladies of C.L.A.S.S. are hosting their 2nd Annual Breast Cancer 5K color me pink run/walk, to bring awareness and togetherness within the surrounding communities and families of South Holland School District 151. The color me pink run is a race that's exciting, fun, and appropriate for all ages. Runners are doused from head to toe in different colored pink powder.
Registration
Participation fee:
$35 - includes race t-shirt, sunglasses, and mask.
$10 - includes sunglasses and mask
Registration can be done in person at the Phoenix Public Library up until the day of the race.
M-F 10 am- 2 pm
M-Th 4 pm-7 pm
Saturday 10 am - 3 pm
Package Pick-Up
2021 Color Run packet pick up will be held prior to the event at the Phoenix Public Library, 15500 7th Avenue, Phoenix, IL. Here you will receive your race bib, race shirt, and accessories.
Dates & Times:
Thursday, October 21, 11:00 – 2:30 p.m. & 4:00 - 7:00 p.m.
Friday, October 22, 11:00 – 2:30 p.m. & 4:00 - 7:00 p.m.
**If you cannot make it on Thursday or Friday, you may also pick up your race bib, shirt and accessories on race day.
Event Day
Race Location: Coolidge Middle School 15500 7th Ave. Phoenix, IL 60426
Check-in/Registration: 8:00 am-9:00 am
Opening Ceremony: 9:00 am
Race Start Time: 9:30 am
Parking
There will be parking at Coolidge Middle School, 6th Ave, 7th Ave, and 8th Ave
Weather
There is no raincheck. We will run/walk rain or shine. If the race is cancelled due to strong weather advisories, a raincheck will not be issued. The proceeds from your donations will go to great use and benefit the American Cancer Society.
Water Stations
There will be water stations along the course.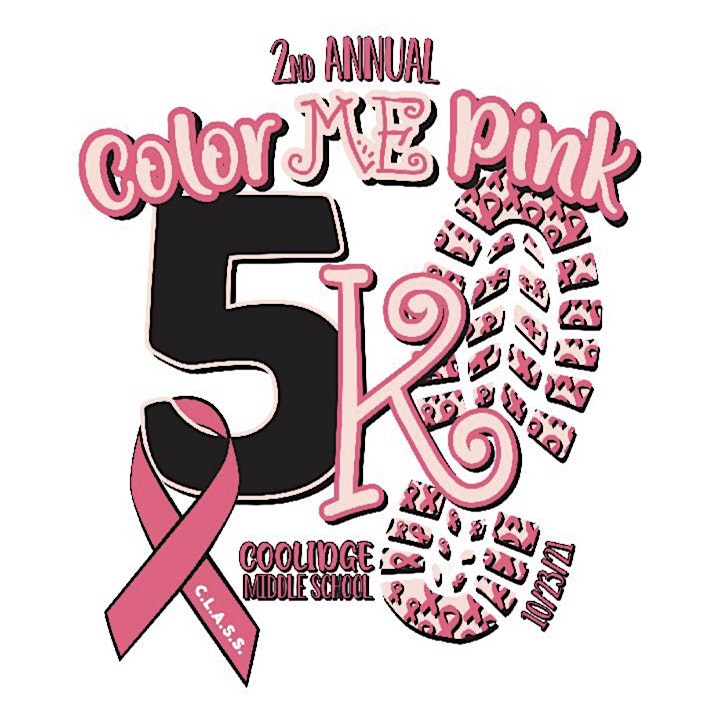 Organizer of C.L.A.S.S. Breast Cancer Color Me Pink 5K Run/Walk