About this Event
Many veterans are frustrated by the lack of high-paying, rewarding career opportunities once they transition from the military. Although educated, trained and highly skilled, these veterans often find themselves less competitive in the professional marketplace compared with candidates who have taken a more traditional path.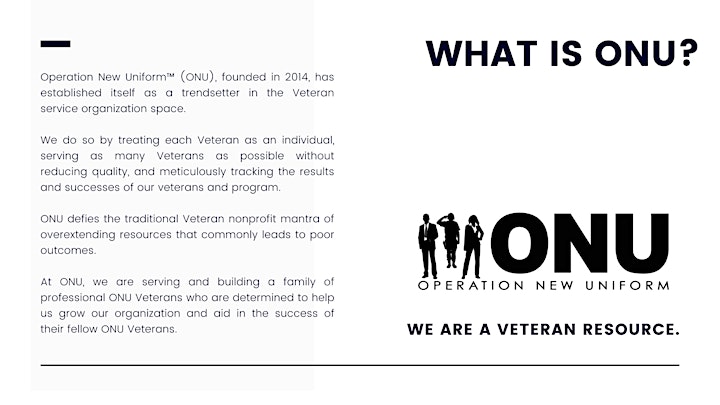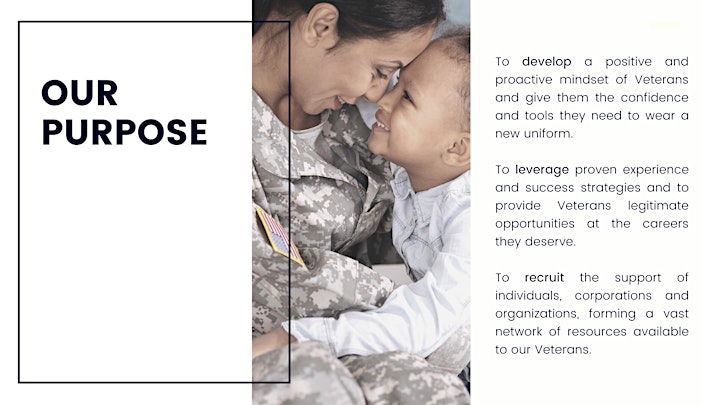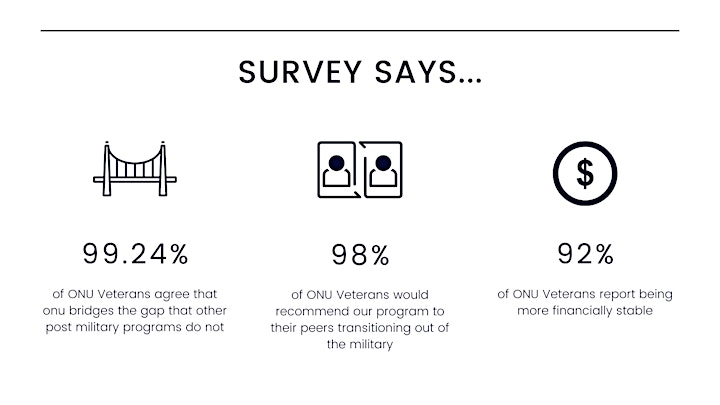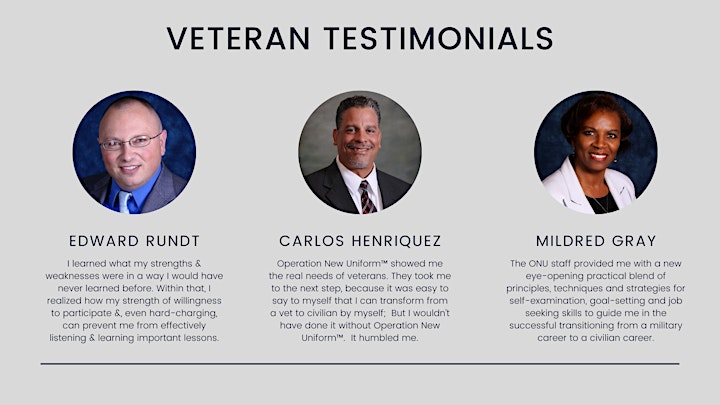 Many Veterans find that they are missing the skills needed to make the transition. They are confident in the experience, leadership, and value that they offer a company, but are unsure of how and where these things fit. Does this sound like you or someone you know?
You are not alone. Hundreds of Veterans have found their new role in the business world through the training and support of Operation New Uniform™.
We are now accepting applications going into 2021!
Class 38 | Jacksonville - October 7, 2020
Class 39 | Jacksonville - February 10, 2021
Class 40 | Jacksonville - May 26, 2021
Class 41 | Tampa - August 25, 2021
Class 42 | Jacksonville - October 6, 2021

Operation New Uniform registration # CH51856
A copy of the official registration and financial information may be obtained from the Division of Consumer Services at www.FloridaConsumerHelp.com or by calling toll-free with the state 1-800-435-7352. Registration does not imply endorsement, approval, or recommendation by the state.