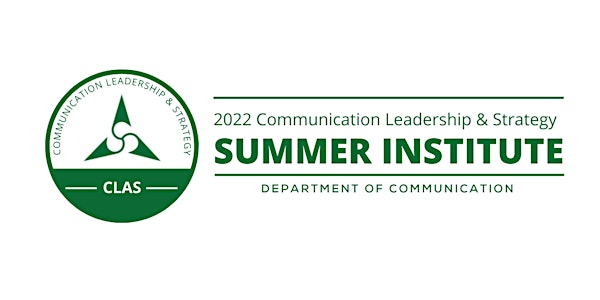 CLAS Session I: Evidence Based Strategies for Public Health Messaging
Session I: This 2-day seminar includes live lectures, hands-on exercises, case study analysis, and much more.
Refund Policy
Refunds up to 7 days before event
About this event
EVENT: Evidence Based Strategies for Public Health Messaging
Have you ever asked:
What are the most fundamental aspects of public health campaigns?
Is designing a campaign different from social marketing?
Can scare tactics, guilt appeals, hope and pride or any emotional messaging work?
When should we rely on narratives and stories to affect behavior change?
How do we convey risk probabilities in a way that people understand?
Do certain message strategies work best with particular audience segments?
These topics and much more will be covered in this innovative 2 day seminar!
The 2022 CLAS Summer Institute—Evidence Based Strategies for Public Health Messaging— is a 2-day seminar that includes lives lectures, hand-on exercises, case study analysis and plenty of chances to ask questions. Although we recommend joining the seminar live, you can also watch recorded course lectures and lab sessions whenever works best for you.
Link and password to the online event will be shared with registered participants prior to the course start date.
About CLAS
Michigan State University's Communication Leadership and Strategy  (CLAS) Summer Institute is an annual high-impact, two-day communication strategy workshop. Each CLAS event brings together top communication scholars and highly experienced communication strategists for a collaborative, applied learning experience. Participants are updated on the latest communication research informing real-world strategies, and engage in practical skill development exercises. Guided discussions related to pressing communication challenges facing organizations in the modern information environment, make the CLAS Summer Institute an exceptional career enhancing opportunity.