Description
Looking to improve your speaking and leadership skills? Learn how to present your ideas clearly and to communicate effectively at The Clarkson Toastmasters Club.
Toastmasters will give you the skills and confidence you need to express yourself for personal and professional development. Our members are diverse, fun and share many interests. Come and experience a meeting as a guest! Learn more about Pathways, Toastmasters' online communications training program. You will see and experience your own progress with membership in the Clarkson Toastmasters Club.
- Improvement in speech preparation and impromptu speaking
- Build self-confidence and overcome nervousness when speaking before an audience
- Organize and present ideas logically and convincingly
- Develop leadership and management skills by taking meeting & organizational roles

Weekly Topics & Guest Speaker Schedule from September 25 - Oct 16: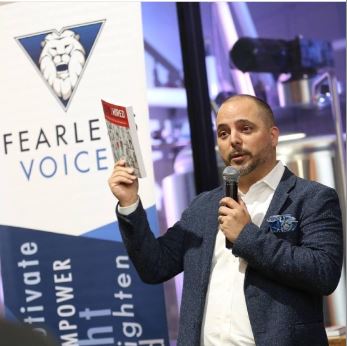 Sep 25 - OPEN HOUSE At Our New Meeting Location: Clarkson Community Centre, Multi Purpose Room
Speaker: John Ribeiro - Zero2Hired Career Coach, Podcaster and Speaker. John Ribeiro is a noted Speaker and Career Coach. He will be speaking about communication skills for job seekers. The title of his speech is Communicate Your Way Into A Job - Helping Millennials and New Canadians into the Workforce. We look forward to seeing you there! Seating is limited.
October 2 - OPEN HOUSE - Speaker: Annie Bai - "Effective Communication Skills" - Guests Welcome!
October 9 - OPEN HOUSE - Speaker: Richard Lewis - Guests Welcome!
October 16 - OPEN HOUSE - Speaker: Jane Harnadek - "Communicating With Colour" - Guests Welcome!
October 23 - Regular meetings resume. Guests are welcome to attend.
For Further Meeting Information & Club Membership Information:
Contact Karen (905) 855-2301
Email: clarksontm@gmail.com