Description
A summit on children's mental health
This Special 1.5-day Event is Hosted by Clarity Child Guidance Center! Group & Student Rates Available.

Click here for the Claritycon2017 syllabus. Note that due to cirumstances out of our control there's always a possibility a breakout session or speaker may change.

Claritycon2017 syllabus will be linked here in May.
Clarity Child Guidance Center, one of San Antonio's leading children's mental health, non-profit agencies, hosts our fifth annual conference on children's mental health at the Norris Conference Center, between Blanco and San Pedro Avenue, on June 15 & 16, 2017.
This promises to be another beneficial event for Mental Health professionals from around the state and will include:
1.5 days - 11 CEU's (LPC, LSSP, LMFT, LCSW, LMSW, PhD & PsyD)
Nationally known Keynote & Luncheon Speakers
Informative Session Presenters
Breakfast, Lunch & Snacks Included
Easy Access Location with Plenty of Parking!
The conference will take place Thursday & Friday morning, June 15 & 16, at the Norris Conference Center, 618 NW Loop 410, San Antonio, TX 78216. Registration opening soon with special rates:
- Early Bird Individual Promo 1.5-day Rate: $195/person*
- Early Bird Group Promo 1.5-day Rate (Min. 5 in Group): $175/person*
- Special Student Full Conference Rate (Undergrad, Full time Grad & Interns): $50/person* (Note: Students will not qualify for CEU's)
* Ticket price includes Thursday luncheon with Linea and Cinda Johnson.

We will have nationally known speakers and thought-provoking presentations. Breakfast, lunch and snacks will also be included with your paid registration. The keynote and luncheon speakers for this 1 1/2-day conference are: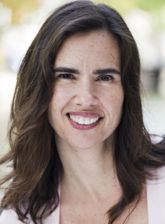 Thursday, 6/15 Keynote - Self-Compassion for Mental Health Professionals: How to Care for Others without Losing Ourselves - Kristin D. Neff, PhD, is an associate professor at University of Texas at Austin and research pioneer in self-compassion. Her book, Self-Compassion, and the documentary "The Horse Boy," chronicle her son's journey with autism, horses and healing.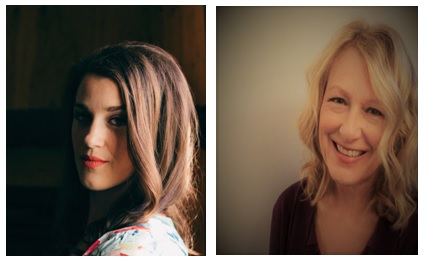 *Thursday, 6/15 Luncheon - Perfect Chaos - A Daughter's Journey to Survive Bipolar, A Mother's Struggle to Save Her - Linea and Cinda Johnson, EdD, a mother daughter team who wrote the book Perfect Chaos, about a daughter's journey to surviving bipolar disorder and a mother's struggle to save her. Linea, a graduate from Seattle University, is a national speaker and writer, advocating for people with mental illness. Cinda is a professor and director of the special education graduate program at Seattle University. Linea and Cinda will focus their presentation on Linea's bipolar disorder and how Cinda struggled to save her daughter.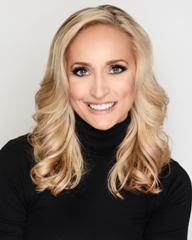 Friday, 6/16 Keynote - Mental Illness Robbed My Childhood but Not My Life: Lessons from My Lifelong Battle with Obsessive Compulsive Disorder - Elizabeth McIngvale, PhD, LMSW, is the founder of the Peace of Mind foundation, a non-profit foundation dedicated to Obsessive Compulsive Disorder. Elizabeth received her bachelors and masters in social work from Loyola University Chicago and her Ph.D. in social work at the University of Houston and is an assistant professor at Baylor University's Diana R. Garland School of Social Work.
Over 20 other notable children's mental health professionals will deliver workshops and presentations throughout the conference.
The Breakout Speaker schedule will be linked here in April.
For information on sponsorship opportunities, contact Michele Brown (210) 582-6406.


FAQs
Is my registration/ticket transferrable?
Yes, transfers are available. Please notify Mike Hannan (210) 582-6439 at least 48 hours prior to the event opening on Thursday,
What is the refund policy?
While we understand unforeseen circumstances may arise, we prefer to limit refunds. However, a refund may be requested no later than Tuesday, June 13, 2017. No shows the day of the event will not be eligible for a refund, but will be credited for attendance at the 2018 event. Please note all registration payments must be made prior to the commencement of Claritycon2017.
Will lunch be served on Friday?
No. We will have breakfast and lunch on Thursday and breakfast on Friday. There will also be snacks in the afternoon on Thursday. Please note your registration price includes the Thursday luncheon with Linea and Cinda Johnson.

If we are staying overnight is there a special hotel rate?
Yes, if you are attending from out of town, there is a special hotel rate at the Aloft Hotel next door to the Norris Conference Center. The rate is $125/night. Please call (210) 253-8587 to reserve your room and let them know you will be attending an event at the Norris Conference Center.