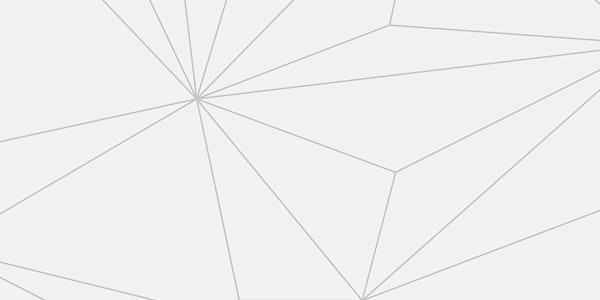 When and where
Location
Alamo Drafthouse 2550 Mission Street San Francisco, CA 94110
Refund Policy
Contact the organizer to request a refund.
Description
Clarity
: A Style Guide Conference
Our Speakers
Richard Danne
Owner / Design Director, DanneDesign
Keynote: Designing for Earthlings and Astronauts
Richard Danne (pronounced DAY–nee) has been sole proprietor of his firm for most of his six-decade career. That career started in Dallas, followed by 35 years in New York, then Cape Cod and the last 10 years in Napa Valley practicing as Danne Design.
He has been consultant to premier organizations like AT&T, Seagram, Pratt & Whitney, Paramount, Fashion Institute of Technology and Harvard Business School.
Danne received the prestigious AIGA Medal in 2014, the highest honor awarded in graphic design. He has won many other national and international awards — representing Danne & Blackburn, he accepted the "Award for Design Excellence" from President Reagan for NASA. Similar awards followed for the Federal Aviation Administration, and the National Air and Space Museum. In 2012, AIGA honored him with a career "Inspiration" Archive Collection.
A leader in the profession, he was elected in 1974 to Alliance Graphique Internationale, an elite honorary organization, and was President of AGI/USA for many years. He also was elected President of AIGA, and later organized and served as Founding President of AIGA/NY (the New York Chapter).
Richard has served on the Boards of: AIGA, Third Street Music School Settlement, New York Public Library, Center for Coastal Studies, and Napa Valley Jazz Society. He taught for several years at the School of Visual Arts in NYC.
He has judged many competitions, lectured at conferences and universities, and has been widely published here and abroad. His design projects have taken him all across America, to Canada, Europe, Russia, Scandinavia, Saudi Arabia, Mexico and Brazil.
In earlier years, Richard lived a double life as both designer and professional jazz musician, playing trumpet and piano. His recent memoir, Dust Bowl to Gotham, now resides in the permanent archives of AIGA.
Anna Pickard
Editorial Director, Slack
Being Human, Being Slack
Anna Pickard has spent a long time pretending to be other people. After training as an actor, and then segueing into dramaturgy when she realised she was too shy to act, she went from a small blog into a series of frankly ridiculous career moves: candle making, script editing,TV criticism, advertising, and the games industry. For Glitch, a beloved but now-shuttered MMO, she gave voice to strange butterflies and surfer pigs; for Wieden+Kennedy she brought life to criminal cat masterminds and omniscient butter gods; for educational games studios, she turned mathematical concepts into friendly faces.
Now, as the Editorial Director at Slack, she's pretending to be a competent grown-up professional. One in charge of bringing a human approach to business, and maintaining the energy, entertainment, values and voice of the fastest growing piece of business software ever.
The Thing Is Design Systems. The Time Is Now.
Brad Frost is a web designer, speaker, writer, and consultant located in beautiful Pittsburgh, PA. He's passionate about creating Web experiences that look and function beautifully on a never-ending stream of connected devices, and is constantly tweeting, writing and speaking about it. He's the author of Atomic Design, and has also helped create several tools and resources for web designers, including This is Responsive, Pattern Lab, Styleguides.io, WTF Mobile Web, and Mobile Web Best Practices.
Brandon Ferrua
Senior Developer, Design Systems Salesforce
Crawl, Walk, Run – the Evolution of a Design System
Brandon Ferrua is a Senior Developer working on the Design Systems team atSalesforce UX. His focus is on architecting scalable CSS for the Lightning Design System. His previous hats have included creative director, designer and front-end developer for both large and small companies. Though the roles have changed, through them all, patterns, style guides, and performance remain his passions. When he is not trying to reverse-engineer all the things, he is a bonafide metalhead, a dog whisperer, and an avid outdoorsman — code for, "he gets hurt a lot".
Claudina Sarahe
Front-End Architect and Systems Designer
Deconstructing Web Systems; or, A Pattern Language for Web Development
Claudina Sarahe is an independent front end systems designer and architect. She currently consults at Casper where she leads the front end web team. She co-founded SassConf and GothamSass and is a board member of theSass Language Foundation. Claudina lives in NYC with her rescue pitt, Mitra. She is currently obsessed with organizational theory; believes in the power of collectivism and community organizing; enjoys traveling, all foods—the weirder the better—coffee—espresso, black, cortados—and vinyl.
Baking Accessibility In
Cordelia McGee-Tubb is a developer, designer, and cartoonist focused on making the web better for everyone. She is a currently a web accessibility developer at Dropbox. An advocate for digital literacy, Cordelia teaches basic computer and internet skills to senior citizens. In her spare time, she draws autobiographical comics and collects hats shaped like food.
Donna Chan
Design Researcher, AppDirect
Building empowering style guides with practical research
Donna Chan is a designer researcher, comic artist, and actor. She blends design thinking and quantitative analysis to uncover user needs and translate them into actionable, impactful opportunities. She cares deeply about getting people's stories heard and increasing diversity in the workplace. She currently works at AppDirect, a cloud services company named one of Business Insider's 2015 top 10 startups. In past lives, she was a bioengineer, social policy analyst, and New Yorker.
Isaak Hayes
Sr. Product Design Manager, AppDirect
Building empowering style guides with practical research
Isaak Hayes is a product designer, artist, and design educator/mentor. He is most happy when he's able to use his passion and talent to help people be more engaged and successful. He has worked at large enterprise companies, small startups, small town design agencies, and most places in between. He works as a manager on the Product Design team at AppDirect, a fast-growing cloud services platform. He's strongly committed to strengths-based leadership, design as a form of community outreach, and creating a strong design team culture.
Living Systems in Brand Design
Jeremy is driven by beauty: observing it, creating it, sharing it. A designer, strategist, photographer, chef, traveler, and musician, he inspires excellence in all forms. Currently he is Senior Design Manager at Uber, helping to refine and scale the world's #1 car service in North America and LatAm. Formerly ofPepsiCo, he managed global brand design for the world's favorite beverages. Previous to that, he worked at Etsy as a founding member of the Etsy Brand Studio, a full-service in-house team providing art direction and design for all sorts of awesome. Etsy was recognized in 2014 with a National Design Award by Cooper Hewitt, Smithsonian Design Museum.
Maya Benari
Front-End Designer, 18F
Turning the ship: Living design systems in the federal government
Maya Benari is a designer and front-end developer at 18F, a digital services team within the federal government. She works on the Draft U.S. Web Design Standards, which are available to the public and promote consistent, cohesive federal websites. Maya previously fed her civic design passion as a fellow at Code for America. She is a featured voice in net magazine and will appear in the upcoming O'Reilly book "Tragic Design."
Code Patterns for Pattern-Making
Miriam Eric Suzanne is an author, performer, musician, designer, and web developer. She is the author of several open-source Sass toolkits (Susy, True,Herman), Riding SideSaddle* (a novel on note cards), The Post-Obsolete Book (a performable website), and co-author of the upcoming JumpStart Sass (a SitePoint book). Miriam creates web software with OddBird, soundscapes with Teacup Gorilla, wordscapes with [WriteyWrite], and performances with Vicious Trap.
Nathan Curtis
Founder & Designer Eightshapes
Beyond the Toolkit: Spreading a System Across People & Products
Nathan co-founded EightShapes in 2006, a UX agency in Washington DC. He shares his passion for design systems by consulting with teams large and small and regularly writing, speaking, and conducting workshops worldwide. He also wrote the book Modular Web Design and conceived of UXdocumentation and HTML/CSS prototyping tooling downloaded by 50,000+ designers worldwide.
Communicating Animation
Rachel Nabors is a web animation expert, award-winning cartoonist and interaction developer, and invited expert at the W3C. She has worked on projects with companies from Adobe to Mozilla. She travels the world, speaking and training, and helping teams put animation to work in their design systems and documentation. When not biking around her home city of Portland, she curates WebAnimationWeekly.com. You can catch her as @rachelnabors on Twitter and at rachelnabors.com.
Stephanie Rewis
Lead Developer, Design Systems Salesforce
Crawl, Walk, Run – the Evolution of a Design System
Stephanie Rewis is the Lead Developer on Design Systems at Salesforce UXwhere she leads the team responsible for the CSS framework in the Salesforce Lightning Design System. Stephanie has been a front-end developer, passionate about web standards and accessibility, for over 16 years. She has worked with a wide spectrum of clients including Under Armour, Newsweek, MLB, New York Magazine, Adobe, Quiznos, Disney's 'TRON', and a lively bunch of startups. She's spoken at conferences including HOW Design Conference, UI16, An Event Apart, Microsoft's MIX, Macworld,SxSW, Adobe MAX, among others. She's a published author and has written for numerous publications. When not fighting specificity wars, she and her husband escape on their catamaran, border-radius.
Our Emcee
Chris is a web designer and developer. He writes about all things web at CSS-Tricks, talks about all things web at conferences around the world and on his podcast ShopTalk, and co-founded the web coding playground CodePen.
Our Sketch Note Artist
Susan Lin
Product Designer, Sketchbook Destroyer
Susan Lin is a Product Designer at Treehouse where she designs and develops web experiences. Previously, she built styleguides at OpenTableand Trulia. She believes the best technology designers are able to code the web and push their own pixels. Susan sketches incessantly and has beensketchnoting for over 3 years. She also lives a double life as a watercolor artist.
Our Sponsors
Diamond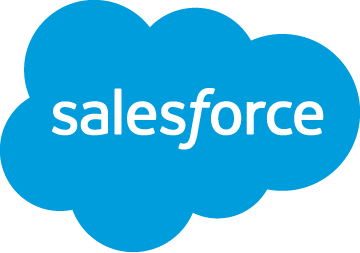 Platinum

Silver
Chrome
In-Kind