Clarity, Confidence, & Creativity + Q&A Info-Session
An Exploration for Executives, Leaders, and the Creative at Heart!
About this event
In this info-session you will learn about our upcoming half-day retreat + group coaching series grounded in using creative arts, mindfulness, and executive coaching tools to build your clarity and confidence.
Are you a heart-centered executive, leader feeling stretched thin, creative entrepreneur, or another everyday superhero who is ready to take your growth to the next level?
More about Clarity, Confidence, & Creativity Half-Day Retreat
+ the Q&A Info-Session
We explore how to:
Gain Clarity, & (Re)connect to your purpose through writing and art (open to all levels- no experience necessary)
Embrace faith in your intuition, face fear, and the victory on the other side of vulnerable creative expression
Identify risks and overcome stumbling blocks to enjoy the power of art and creative expression
Accept your authentic creative expression, regardless of outcome (and in turn grow!)
Have fun expressing yourself creatively- in an inclusive and non-competitive good vibes environment!
---
Register for the info session time that works most optimally for your schedule today!
Prize 1: **First 25 people to register for the info-session & to join the half-day retreat group coaching event series-enter the raffle to win an Amazon gift card in support of reinvesting in themselves *+ other amazing inspirational prizes!**
Prize 2: **A percentage of the proceeds from the retreat will be given to a charitable organization, of the winner's choosing!
Prize 3: **Bonus** - When you register, you'll also receive my exclusive guide: 5 Steps to Check on your self-love levels... and level up in any economy!
Register Today!
This half-day retreat and group coaching sequence is a part of the Self Love for Everyday Superheroes Academy. Register and learn more below.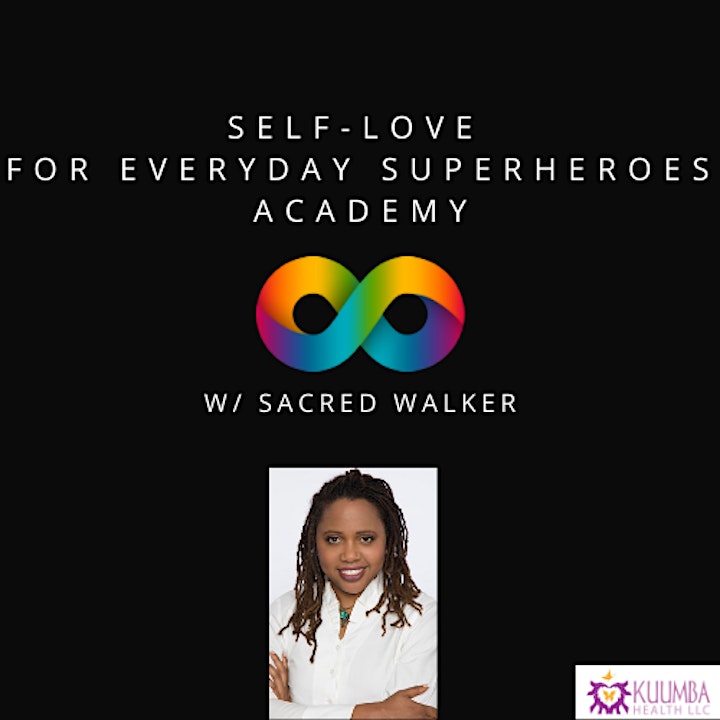 Did you know what the power of creative arts, mindfulness, and executive coaching tools can do for your clarity + confidence- as we wrap up 2022?
Creativity is a part of human nature, and there is a powerful science behind it! Yet many of us have trouble connecting to, nurturing, and prioritizing our creativity, and the art or writing we wish to produce, or just reconnecting with the part of ourselves that wants different ways to express itself creatively.
In this engaging, interactive, values-centered group coaching half-day retreat, you connect to your internal compass, harness your innate wisdom, and build your tolerance for taking artistic and creative risks through writing. voice, and restorative healing techniques.
In a supportive group environment, drama therapist, writer, Executive-coach, and mind-body-mindfulness health expert, Sacred Walker, provides protected time and space for anyone who is interested in the art of creative expression and/or writing- open to all levels with no experience necessary.
Together we unwind, connect, and are guided to release internal blocks, to unlock our clarity and confidence. Together the activities explore topics such as permission and healthy boundaries, unshaming, myths about over-processing, perfection, and the critic, inspiration, and commitment. No supplies are needed! If needed, they will be provided for you!
Executives, Leaders, and Creatives at Heart at any level, beginning to advanced, closet creatives or seasoned creatives, welcome!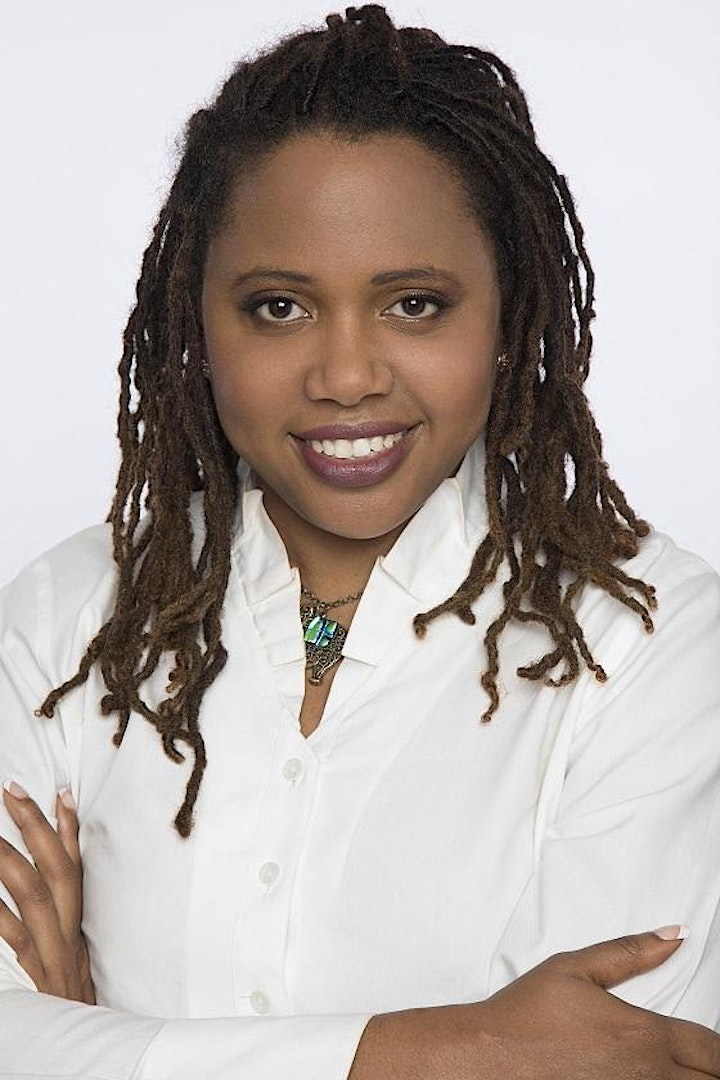 MEET THE COACH!
Sacred Walker is an award-winning Entrepreneur, Executive Coach, and Master's Level Holistic Counselor. She has worked at all levels of transformation and understands that value needs to come from the inside out. She's been helping Executives transform their well-being roadmap and healthier lifestyle, from stress to success, make a positive impact on home and workplace, unleash their vision for improved mental health, and create extra streams of income since 2008. Sacred has been featured in ESSENCE, HER Future Summit, Black EOE Journal, Psychology Today, Audible, and Young Boss Media!
Creative Bio:
As an Interfaith Minister, graduating from Union Theological Seminary, with advanced training in mind-body stress reduction techniques, mind-body integral health and medicine, and drama therapy, she is committed to fun and engaging ways to let loose in stressful times, without isolation or losing your authentic self.
Her creative writing and dance performances include gracing the stage of Alvin Ailey World Dance Festival, WOW Cafe, Second Stage Theater, Malonga Dance School, Union Theological Seminary, LGBT Community Center, etc. Her creative passion is the cross-section between the ways dancing and co-creating artistically with the divine in the hardest of times, bridging ancestral and modern wisdom, helps build resilience, and has brought out the best in those she is blessed to support and serve year after year. Her creative training and background spans Afro-Cuban Orisha dance, Modern, Salsa, to Liturgical praise, to Contact improv, theater movement, etc. She has most recently spearheaded several women of color writing circles, to name a few.
Self Love for Everyday Superheroes Academy- Series Introduction
This is a half-day retreat and group coaching sequence, that is a part of the Self Love for Everyday Superheroes Academy.
Sacred Walker is committed to helping 1 million Everyday Superheroes inc. Executives, Entrepreneurs, Empaths, and other Ambitious Leaders and Pioneering Queens to deepen self-love, reclaim authentic freedom, achieve mental clarity and better health, & manifest their vision of excellence - in order to 1 by 1 transform cultures across America, break generational curses, and heal forward - for a leveled-up legacy (without the naysayers In the world or critic in my own damn mind blocking my shine).
Through her "Self Love for Everyday Superheroes series," she uses her mind-body-spirit principles of holistic health care to show growth-minded ambitious leaders to improve their relationship to wellness, and to learn how to embrace self-love. She transformed her relationship to her painful past and made it her superpower, in their journey of success changing their relationship to her time, her heart, and her other health goals- for a lasting legacy- and so can you. She helps Ambitious and Excellence Driven individuals ready to redesign their future, and design the life their creator called them to live. With her Love Medicine Method, she teaches Leaders to unlock their minds, unloads their baggage, and unleash their authentic selves to design a life they love from the inside out, in supportive circles, for a lasting legacy. Together, We Make America Love Again (MALA).