Description
WHAT WOULD IT BE LIKE TO SPEND A FEW HOURS TOTALLY FOCUSED ON YOU, DISCOVERING MORE ABOUT HOW TO CREATE YOUR DREAMS FOR AN INCREDIBLE 2018 (AND BEYOND)?
Are you ready to turn your resolutions into resolve? Are you ready to make 2018 your best year ever? Well, you can, with your very own vision board!
What is a Vision Board anyway? A vision board is a way to manifest your goals and dreams. When you make a vision board, you get clear on what you want to create in your life and for your life.
Once you get clarity, you select images and words from magazines, and paste them on a poster board all surrounding a photo of YOU (you can bring something else if you would like i.e. a picture frame, etc.).
Seeing this board each day aligns your brain with the outcomes you most want to attract. (Oprah, Ellen Degeneres, and Katy Perry all swear by Vision Boards!)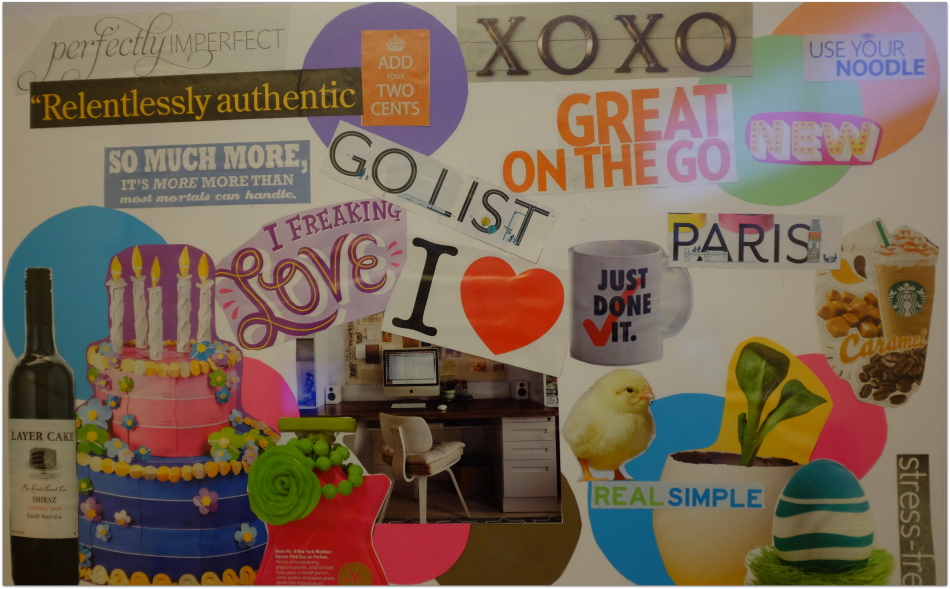 It sounds pretty simple right? So why doesn't everyone create vision boards? Well, most of us probably never make the time nor do we even know where to start. The headache of getting the supplies together and not allowing our busy, distracted lives to get in the way is much more challenging than we like to think. Well, It's time to change that.
In this workshop you will craft a visual mission statement that will help you intentionally move toward what you want and who you want to be!
This event will be a fun way to meet new people, bond with your friends and family, and spend some time laughing, learning, and most importantly dreaming.
If you're ready to GET FOCUSED on what you REALLY want in life...

If you're ready to IDENTIFY and CLARIFY your goals...

And if you want to HAVE FUN in a supportive atmosphere while doing it…

Then grab a friend, SIGN UP
Limited space available.
FAQs
What will be provided?
Supplies include poster boards, magazines, scissors, poster paper and glue for you to assemble your vision boards. Feel free to bring your own visuals, posterboard and/or frame if you'd like. You are free to bring your own snacks - light refreshments will be served. DON'T FORGET - bring a photo of yourself for the center of your board!
Refund & Cancellation Policy:
The workshop fee is nonrefundable but is transferable to another person for this same event date. Register to guarantee your spot today!