Description
The 2019 Regional Tourism Forum in the Clare Valley has been designed to explore a range of different topics aligned with agri-tourism, building resilience in your business and recognising opportunities for growth.
Who should attend?
Regional tourism operators, wineries, people looking to explore agri-tourism and tourism focused organisations.
Venue:
The forum will be held at the Valleys Lifestyle Centre in Clare on Tuesday 25 and Wednesday 26 June 2019.
Guest Speaker - Alla Wolf-Tasker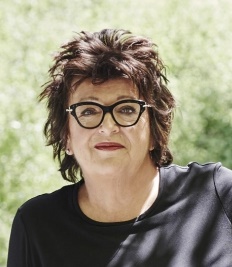 As owner and visionary behind the iconic Lake House in Daylesford, Victoria, Alla Wolf-Tasker is one of Australia's best known doyenne's of the food and wine scene in Australia.
A regular guest on MasterChef, Postcards and other TV shows, Alla is an entertaining presenter and has participated at summits and festivals all over the world.
Alla has received wide acknowledgment for being instrumental in developing Daylesford into a thriving tourism hub and will discuss tourism and the re-energising of communities through related economic development at the Clare Valley Regional Tourism Forum.
Phil Sexton, founder of Devil's Lair Vineyard & Winery, Margaret River and more recently, Giant Steps and Innocent Bystander in the Yarra Valley.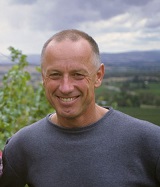 Phil is renowned for developing some of the best wine, food and tourism cellar door experiences in Australia. Phil will discuss how he has made visiting his cellar doors different, engaging and immersive for his customers.
Jing Cao - Practical China Ready Ideas for the Clare Valley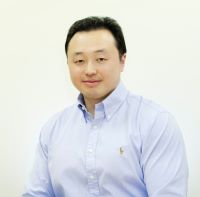 Jing Cao is the Managing Director of CLCA. Jing is an expert in management consulting, cultural competency training and brand communication strategy. His clients include many government agencies, industry associations, universities, tourism destinations, and FMCG companies. He sits on many government and corporate advisory boards to provide strategic advice, particularly in the areas of brand communication, cultural intelligence, inclusion and diversity.
Being 'China Ready' is never about pretending to be a Chinese business. Chinese visitors are keen to experience authentic Australia and our wine regions. The purpose of this discussion is to explore:
Practical ideas to promote Clare Valley

How to design products and experiences that suit Chinese visitors' expectations

How to encourage them share their experiences on social media
MC Max Anderson | Writer, Editor, Author | Odd Man Media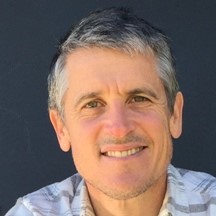 Max Anderson has been a travel writer for 30 years, with his work appearing in The Sunday Times, The Financial Times, The Guardian, The Independent, The South China Morning Post, The Sydney Morning Herald, The Australian, Gourmet Traveller and National Geographic Traveller.
Leadership: Five-star f--ck-ups: travel disasters at the top end of town (and the lessons they held for the rest of us)
Max Anderson shares some of the let-downs, cock-ups and general implosions of common sense he's encountered in the luxury end of the world's travel industry. Not that you have to be a five-star operator to make a five-star f--ck-up. Whether you're running a resort in the Bahamas or a B&B in the boonies, this is one presentation you might need to hear...
Siggi Frede - Commissionable Product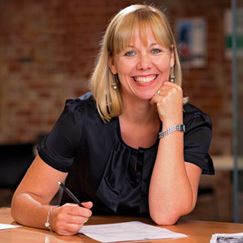 Siggi is the founder and owner of Effektiver. Siggi will conduct a workshop on Developing Commissionable Product in conjunction with Jing Cao, Managing Director of Adelaide-based company, Chinese Language & Cultural Advice. This is a fabulous opportunity to learn about making your business 'China Ready', designing products and experiences and practical ideas to promote the Clare Valley.
Jo Fort - Working well with your Neighbours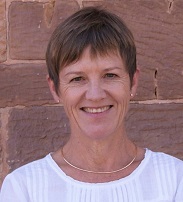 Jo Fort has had 35 years of experience in the Outback. Jo helped to create "The Outback Loop" travel itinerary which she developed with neighbouring tourism businesses.
Jo is responsible for leadership, financial management and strategic partnerships in her current role as general manager of the Birdsville and Innamincka Hotels. She is also a Board Member of the Outback Communities Authority(OCA) and is a graduate of the Australian Institute of Company Directors (GAICD).
Sal Hawker - "Bungaree: A case study in maintaining a sixth generation family property and generating new income streams"

Sal Hawker arrived as a qualified teacher from a farming background in South Africa. She married George Hawker in 1973 and took on the challenges of managing an iconic and historic farming property with energy and enthusiasm.

Recognising both the public interest in the property and the need to maintain the property's extensive buildings, she developed the hospitality business from the ground up, starting with guided tours before converting buildings into accommodation and function venues. The property has been recognised with State and National Tourism Awards for heritage and culture, as well as the RM Williams Outback Heritage Award and an UNESCO award.
Additional Speakers...

Paige Rowett, is a qualified tourism marketing strategist living on the family farm in Marrabel! Paige will share case studies and practical examples of how to make your customer your greatest advocate. That's right - they do the marketing for you!

Tony Sharley from Murray River Walk will share his ideas on developing your product from the idea to the real thing, followed by Jo Fort from the Birdsville Hotel and the Outback Loop discussing promoting your product through collaborating with your competitors.

The South Australian Tourism Commission will present an overview of their current marketing campaigns, will share invaluable information on social media and the how to's and provide information on Regional Event Funding.

Frances Warwick, Holiwiliena Station will share stories on choosing to set up a tourism products in your backyard.
FURTHER GUEST SPEAKERS AND PROGRAM DETAILS COMING SOON...
If you have dietary requirements, please email admin@yorkeandmidnorth.com.au