Description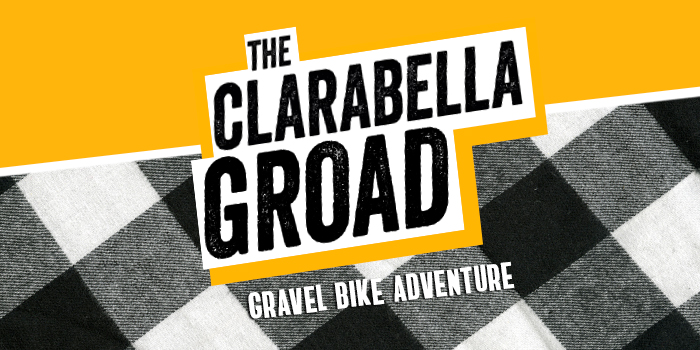 Welcome in fall with the inaugural Clarabella Groad! Hosted by Ray's Bike Shop, Revolution Racing, and Heart of the Lakes, this gravel bike adventure will take you through Clare and Isabella Counties. Farmland and forest, rolling terrain, and sparkling lakes provide the backdrop for a true Michigan cycling experience.
CHOOSE YOUR CHALLENGE

GRASS LAKE GRIT: A rugged, 45 mile course that winds through northern Isabella County. Male and Female racers will be broken into under/over 40 year old classes.

BRINTON BREVET: The same 45 mile course as the Grass Lake Grit ridden at 12-15 mph. Challenge your senses and enjoy the fall air with this non-competitive ride.

HERRICK HUSTLE: A 12-mile non-competitive ride perfect for both those new to gravel bike riding and those who just want to stretch their legs. The Herrick Hustle is appropriate for family rides.
Routes can be found at the following Strava links:
Grass Lake Grit/Brinton Brevet: https://www.strava.com/routes/5536980

_________________________________________________

REGISTRATION FEES

Grass Lake Grit = $40.00
Brinton Brevet = $35.00
Herrick Hustle = $20.00

Please note, our event is capped at 300 participants. Fat bikes and tandems are welcome!
_________________________________________________

Neutral support for the Clarabella Groad will be provided by Ray's Bike Shop at the start/finish line and along the route.

The event's proceeds benefit our featured charity, Heart of the Lakes. www.heartofthelakes.org