Description
**DEADLINE EXTENDED!**
Clara Barton Elementary School welcomes you to join us as we run, walk, and jog while raising funds for our school!
This fun run/walk is open to EVERYONE in the community and we hope to see you there!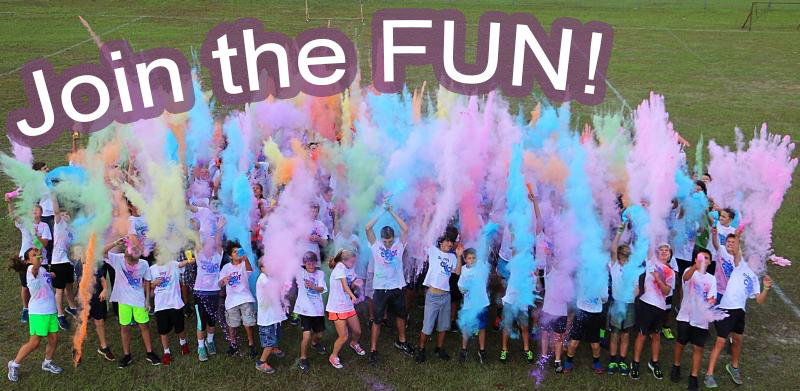 The My School Color Run is an untimed fun run/walk featuring a 5K course. Throughout the course participants will experience color splash zones where they'll be doused in color and end with a final color toss celebration!
Check in starts at 8:00am and runners can begin immediately!
Do you have a soccer game that morning at 8:00? That's okay! Come at 10:00 and have a blast until the race ends at 11.
Do you have a birthday party to attend at 11:00? That's alright! Come join us first thing in the morning at 8:00 and go the birthday party covered with color! You'll be the party within a party!
REGISTER EARLY!
Registration includes a race bib, color packet, and t-shirt only if you sign up before 09/01/17. You can pick up your items at the registration table the day of the event. Registration will remain open up to the day of the event; however, race gear may not be available. **REGISTRATIONS ON THE DAY OF THE EVENT ARE WELCOME!! Please be prepared to pay cash or check on the day of the run and supplies are limited.**
SHARE WITH YOUR FRIENDS WHEN YOU REGISTER

#myschoolcolorrun #CBESmscr
AND don't forget to share your pictures before/after the event!
If you are interested in hosting your own event visit http://www.myschoolcolorrun.com/