Clan: A get-together for creative folk | October: Fear of the Blank Page
Description
Join us for an evening of confidence building, life organising and creative networking with The Clan!
The Clan event series is for creative people who want to find, strengthen and make the most of their creative voice. Each month we'll focus on a different area of life and creativity with workshops and discussion to inspire, encourage and help you. You'll also get to meet like-minded creative folk, swap ideas, collaborate and feel supported as you try out new things professionally, personally and creatively!
We give you:
A beautiful and quirky location to get your creative juices flowing
Refreshments throughout the evening
A speaker to inspire you on our theme
Group and individual exercises to overcome your obstacles
Detailed printed notes and writing to take home (and some creative treats too)
Discussion and celebration time with a creative community
Two hosts who love creativity and personal development (and happen to be siblings)
Come to just one monthly event, a few which take your fancy, or attend every month to build connections and a personal toolkit of tips and exercises you can use throughout the year.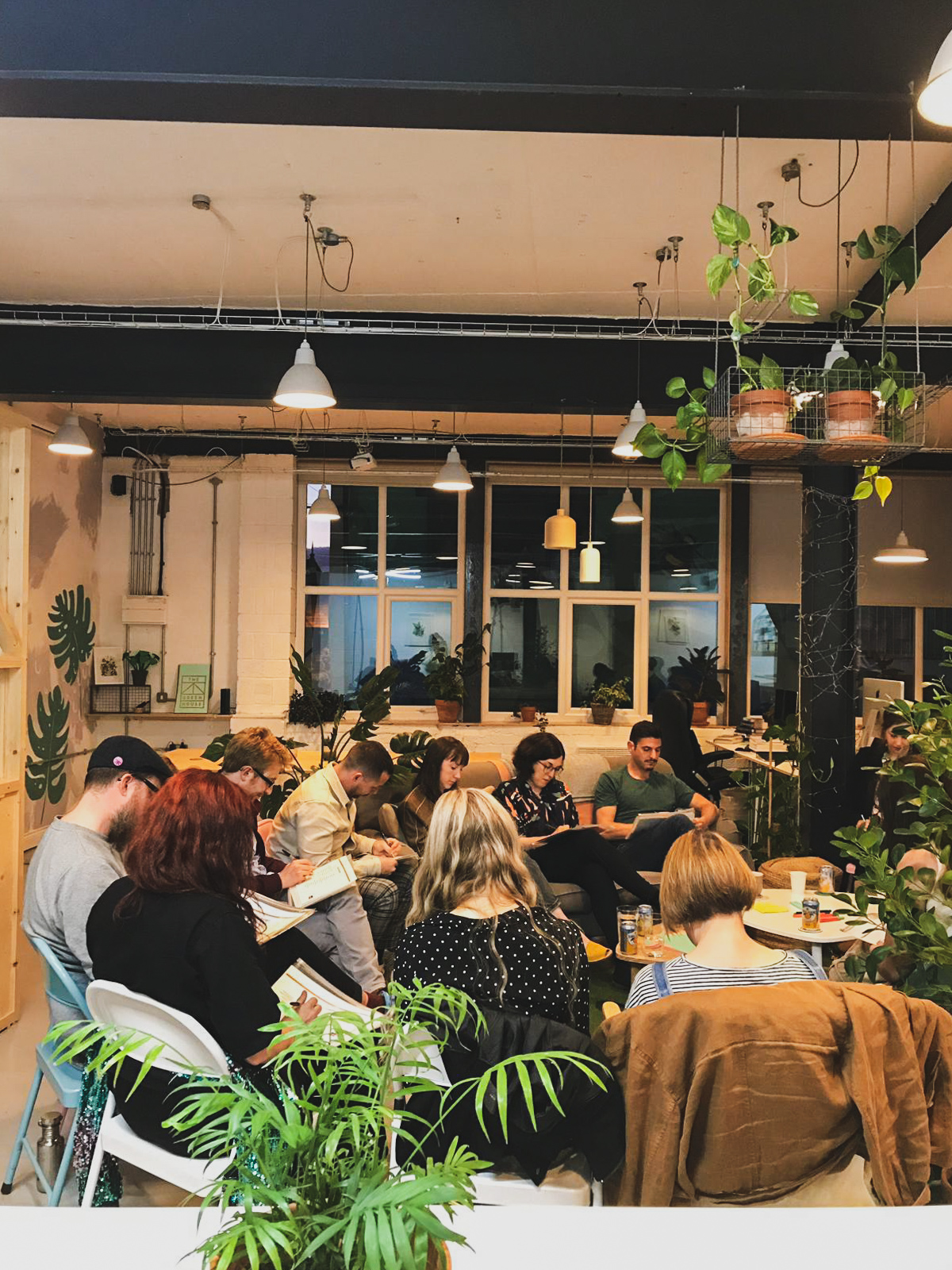 October's theme: Fear of the Blank Page
What's the thing we're most scared of as creative folk? The blank page! *screams in terror* Whether it's the sparkling first page of a new notebook or a project that you've been dreaming of for a while, 'blank page' fear is real and it affects us all - however experienced or confident we are.
At our October event, we're going to be:
Exploring hands-on creative activities inspired by Brene Brown that help us get over our fear of the blank page
Learning about journalling, sketchbook-ing, planning and other ways to get a project going
Sharing our tips and tricks for making sure no blank page gets unfilled!
… as well as giving you time to chat with your creative community, find solutions for shared problems and hear from our guest speaker.
Your speaker
Your speaker for October is Lil Dix.
Lil is a freelance copywriter and social media manager, planning devotee and journalling whiz. She's also a mum to toddler-age twins, blogger and lover of all things creative and paper-based. Lil will be sharing how she uses her journal and planner as both a creative outlet and organisational tool, the obstacles she's faced in her creative work and how she's overcome her fears of the blank page.
You can see some of her amazing journals on her Instagram page @lillovesplanning.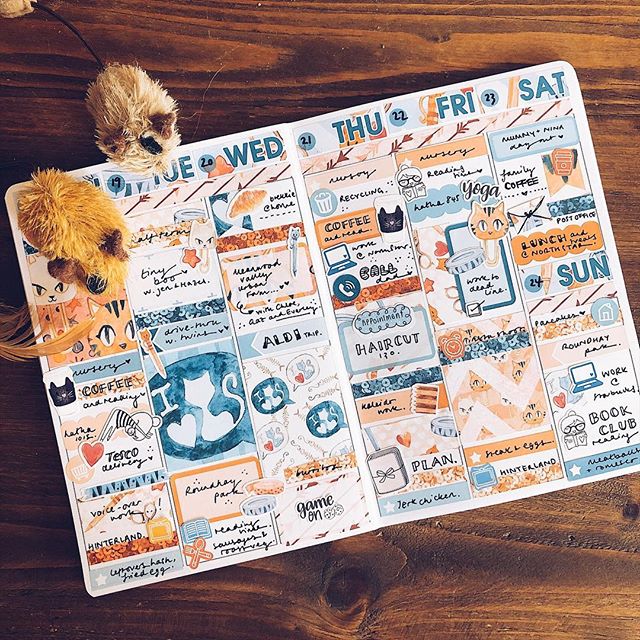 Your hosts
We're Eleanor and Rebecca Snare and we're two siblings who love creativity, personal development and getting people together for a good time. We both did art-led degrees and love everything creative, from floristry and watercolours to poetry and pottery. As kids, we were super creative, but both of us struggled to maintain that as adults and ended up doing 'other stuff' for a long time. Now, we're committed to living creative lives and helping other people do that too.
The venue
Our event is held at The Greenhouse, a co-working space in Meanwood full of plants, people and positive vibes. Parking is available nearby in the carparks of Aldi or Waitrose, or in nearby residential areas. There is no parking on site. If you will be driving and are willing to car share, please let us know and we will connect you with other attendees. There are regular buses from central Leeds including the number 91 and number 7.
Can't make this one?
Our next Clan events for 2019 will be:
Tuesday 19 November: Making time for creativity during the festive flurry
Tuesday 17 December: The Clan Christmas Party!