Claire Andrews, Genevieve Gornichec and Jennifer Saint with Nicki Salcedo
"Mythology Retold" with authors Claire Andrews, Genevieve Gornichec, Jennifer Saint in conversation with Nicki Salcedo
About this event
Join us for the 2021 Joshilyn Jackson Summer Reading Series presented by the Georgia Center for the Book and the AJC Decatur Book Festival. This year, Joshilyn and her co-captain, Atlanta author and journalist Nicki Salcedo, have curated a selection of some of the year's best reads, including this week's event with Nicki Salcedo in conversation with Claire Andrews, Genieve Gornichec, and Jennifer Saint on June 8, 2021, at 7 p.m. ET. Tickets are free and open to the public, but you must register on Eventbrite to receive the link to the Zoom webinar. If you'd like to purchase copies of these books, we hope you'll purchase from Little Shop of Stories, our partners for this event through the links provided below.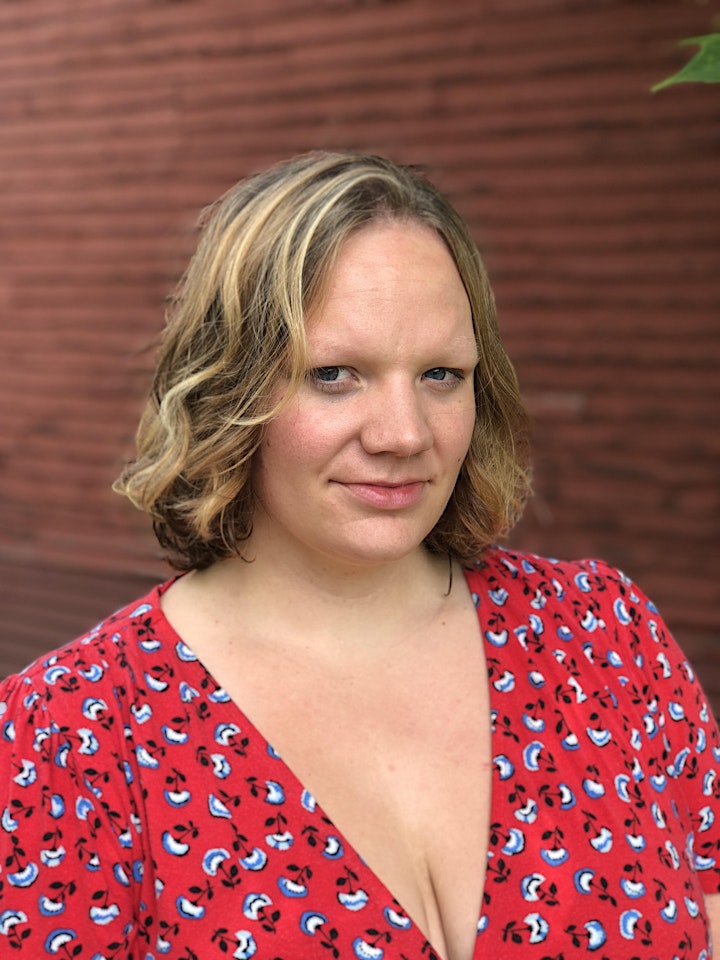 Claire Andrews. Photo by Abby Hogan.
About Claire Andrews:
Claire Andrews was raised in both Alaska and Scotland, but currently lives in Vermont; when not writing, she can usually be found outside swimming, skiing, or hiking across the state's famous green mountains. Daughter of Sparta is her debut novel.
About Daughter of Sparta:
In this thrilling reimagining of ancient Greek mythology, a headstrong girl does whatever it takes to rise up and become the most powerful fighter her people have ever seen.
Seventeen-year-old Daphne has spent her entire life honing her body and mind into that of a warrior, hoping to be accepted by the unyielding people of ancient Sparta. But an unexpected encounter with the goddess Artemis—who holds Daphne's brother's fate in her hands—upends the life she's worked so hard to build. Nine mysterious items have been stolen from Mount Olympus and if Daphne cannot find them, the gods' waning powers will fade away, the mortal world will descend into chaos, and her brother's life will be forfeit.
Guided by Artemis's twin—the handsome and entirely-too-self-assured god Apollo—Daphne's journey will take her from the labyrinth of the Minotaur to the riddle-spinning Sphinx of Thebes, team her up with mythological legends such as Theseus and Hippolyta of the Amazons, and pit her against the gods themselves.
A reinterpretation of the classic Greek myth of Daphne and Apollo, Daughter of Sparta by debut author Claire Andrews turns the traditionally male-dominated mythology we know into a heart-pounding and empowering female-led adventure.
Purchase a copy of Daughter Of Sparta here: PURCHASE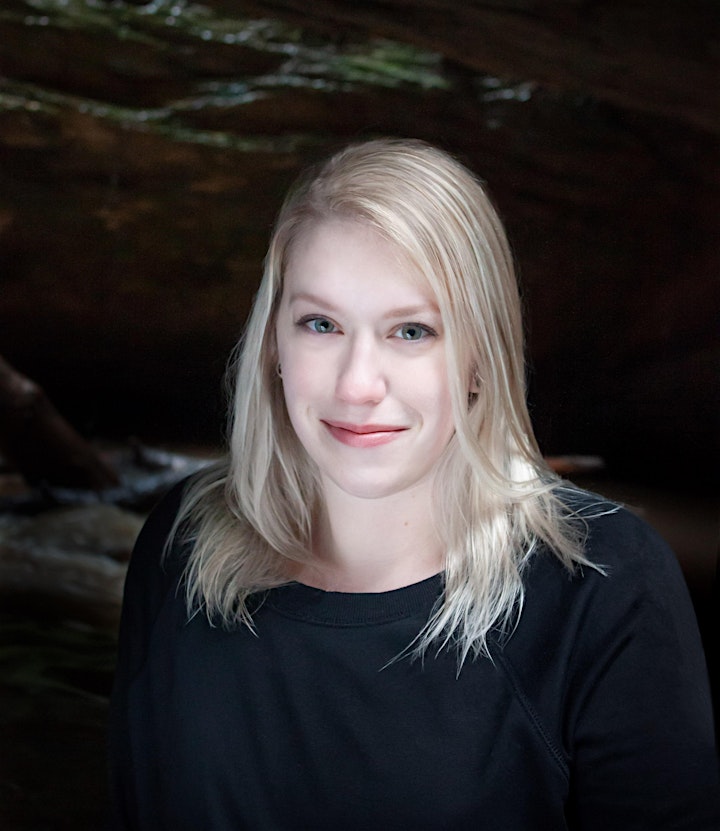 Genevieve Gornichec. Photo by Daina Fulhaber.
About Genevieve Gornichec:
Genevieve Gornichec earned her degree in history from The Ohio State University, but she got as close to majoring in Vikings as she possibly could, and her study of the Norse myths and Icelandic sagas became her writing inspiration. She lives in Cleveland, Ohio. The Witch's Heart is her debut novel.
About The Witch's Heart:
When a banished witch falls in love with the legendary trickster Loki, she risks the wrath of the gods in this moving, subversive national bestselling debut novel that reimagines Norse mythology.
Angrboda's story begins where most witches' tales end: with a burning. A punishment from Odin for refusing to provide him with knowledge of the future, the fire leaves Angrboda injured and powerless, and she flees into the farthest reaches of a remote forest. There she is found by a man who reveals himself to be Loki, and her initial distrust of him transforms into a deep and abiding love.
Their union produces three unusual children, each with a secret destiny, who Angrboda is keen to raise at the edge of the world, safely hidden from Odin's all-seeing eye. But as Angrboda slowly recovers her prophetic powers, she learns that her blissful life—and possibly all of existence—is in danger.
With help from the fierce huntress Skadi, with whom she shares a growing bond, Angrboda must choose whether she'll accept the fate that she's foreseen for her beloved family…or rise to remake their future. From the most ancient of tales this novel forges a story of love, loss, and hope for the modern age.
Order a copy of The Witch's Heart, here: PURCHASE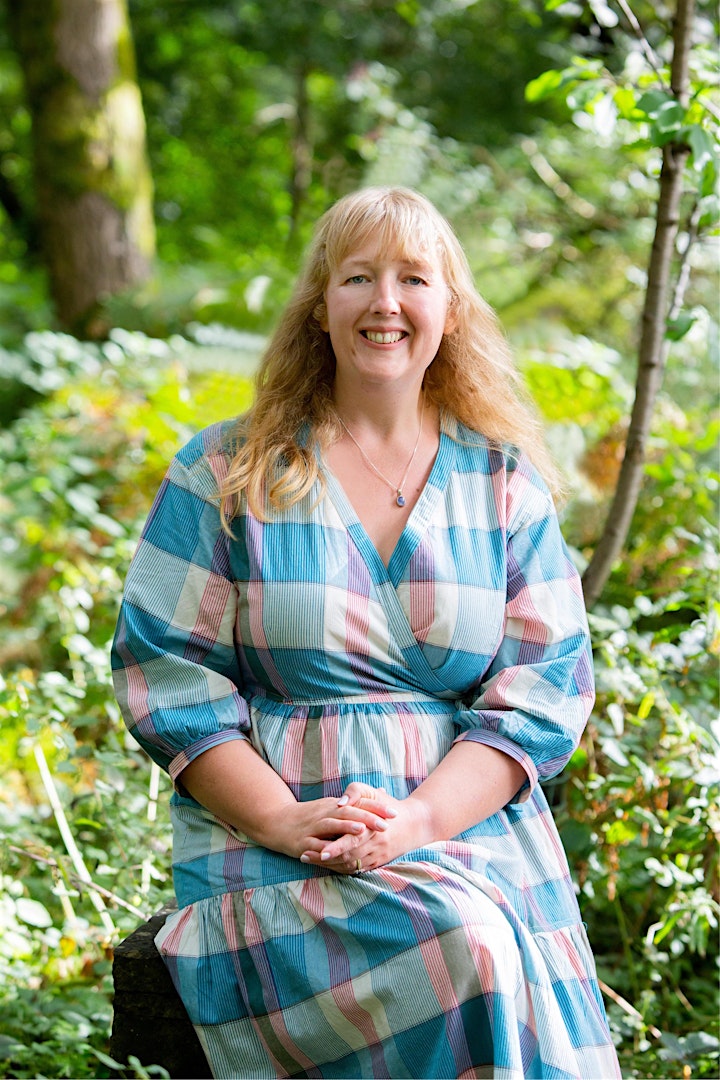 Jennifer Saint. Photo by Kartie Byram Photography.
About Jennifer Saint:
Due to a lifelong fascination with Ancient Greek mythology, Jennifer Saint read Classical Studies at King's College, London. She spent the next thirteen years as an English teacher, sharing a love of literature and creative writing with her students. Ariadne is her first novel, and she is working on another retelling of an ancient myth for her second, revolving around Clytemnestra and her daughter Electra.
About Ariadne:
A mesmerizing debut novel for fans of Madeline Miller's Circe.
Ariadne, Princess of Crete, grows up greeting the dawn from her beautiful dancing floor and listening to her nursemaid's stories of gods and heroes. But beneath her golden palace echo the ever-present hoofbeats of her brother, the Minotaur, a monster who demands blood sacrifice.
When Theseus, Prince of Athens, arrives to vanquish the beast, Ariadne sees in his green eyes not a threat but an escape. Defying the gods, betraying her family and country, and risking everything for love, Ariadne helps Theseus kill the Minotaur. But will Ariadne's decision ensure her happy ending? And what of Phaedra, the beloved younger sister she leaves behind?
Hypnotic, propulsive, and utterly transporting, Jennifer Saint's Ariadne forges a new epic, one that puts the forgotten women of Greek mythology back at the heart of the story, as they strive for a better world.
Purchase a copy of Ariadne here: PURCHASE
Organizer of Claire Andrews, Genevieve Gornichec and Jennifer Saint with Nicki Salcedo
The Georgia Center for the Book (GCB) has become the largest non-profit literary presenting organization in the Southeast and one of the largest in the nation. The Center's mission is to support libraries, promote literacy and the literary arts, and preserve the literary heritage of Georgia.The GCB hosts monthly author events and Poetry readings; coordinates the Georgia River of Words, and the Georgia Letters About Literature student writing competitions; co-sponsors the Book As Art Exhibition, the Lillian Smith Book Awards, The Townsend Prize for Fiction, The SCBWI Gallery Show; and compiles the Books All Georgians and Young Georgians Should Read lists, annually.