Description
CLA presents Mark Siegrist, former Director of the Denver Rescue Mission
November's Topic: Servant Leadership
The Leadership Challenge: Using the classic Jesus statement, "the Son of Man did not come to be served, but to serve" (Mark 10:42-45), we'll unpack the significance of Christian Servant Leadership.
The Leadership Change: We'll compare the differences between Boss-Centered Master-First Leadership with Collaborative Servant-First Leadership to appreciate the value of shared empowerment
The Leadership Chance: For organizations to give Servant Leadership a chance to develop, we'll briefly look at three practical suggestions that could be implemented to ensure success within your team.
More about Mark Siegrist: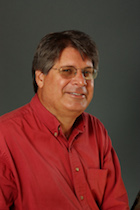 Mark is a public speaker and serves as the Director of Education for the Denver Rescue Mission. He's a certified facilitator with Franklin Covey content such as 7 Habits of Highly Effective People and The Speed of Trust. He's taught various workshops for the Christian Leadership Alliance (CLA) national conferences. He holds a Master's of Divinity degree and a Master of Arts in Non-Profit Management. Mark and his wife, Valerie, are celebrating 31 years together. They have two adult sons. He loves listening to Jazz as well as hiking and camping in the mountains of Colorado.
Thanks to our Sponsors:

Cass Commercial Bank was founded in 1906 in St. Louis, MO to provide banking products to closely held businesses. Approximately 20 years ago, Cass began serving churches and faith based ministries for several foundational reasons: (1) To provide results that will provide "Kingdom" value. Economic results, unattached to Godly objectives, are ultimately worthless; (2) To integrate an eternal perspective into the organization; (3) To improve our communities. Today, over 50% of our business is centered in faith based ministries. We continue to seek two key results: (1) To achieve a Kingdom rate of return and (2) To have hearts changed.

The Community Roundtable (CRT) exists to demonstrate God's love to the local community through practical volunteer service and financial donations to worthy causes; and to exhibit to the public the positive significance of the actions and contributions of its parent organizations. Our mission is to break the cycle of poverty in people's lives; specifically in the lives of children. Simply put, the Community Roundtable exists to provide the Christian nonprofit organizations of Colorado Springs with an opportunity to "give back" to our community, to be salt and light.
FAQs
When are the next luncheons?
February 7th, 2019 (tentative Glenn Paauw)
When is the next Connections Event?
November 29, 5:30 to 7:30 p.m.
How can I contact the organizer with any questions?
Email us at Admin@CLA-COS.org
What's the refund policy?
We have a "no refund" policy. However, if you cancel at least three days before the event, we'll give you a credit for the next luncheon.
What if I have food allergies?
Email us Admin@CLA-COS.org, and we'll see if we can adjust the menu.