Description
CLA welcomes Christie Ward, CSP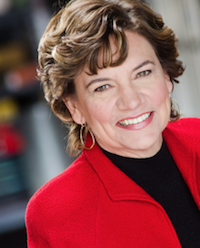 "Engaging the Workforce of 2017 and beyond"
Through the change and the chaos of our times
People are engaged at work in varying levels. Some days each of us is disengaged. Some days we just think everyone around us is CRAZY! How do you keep your sanity and do your job, while navigating the twisting and turning chaos that your coworkers seem to have swirling around them everyday? How do you handle sarcastic comments or inappropriate behavior that sabotages your productivity? And if you are a manager, how do you help your team stay engaged, no matter their age, experience and attitude?
There are some keys to maintaining and stabilizing engagement, but it takes everyone to succeed. Managers and employees both have responsibility. This talk will give you models to help you both engage others and stay engaged yourself. We will have lots of dialogue and you will get a complimentary online code for a profile (value $100) to help you, whether you lead many or just a few. You will leave with a roadmap and some practical tools to re-energize yourself and your team.
Christie Ward, CSP
Principal of The Impact Institute
In the '90's, she coached and managed more than 200 of the best professional trainers around the world for CareerTrack , Inc. Since 1999, as the principal in The Impact Institute, she has facilitated Communication and Leadership topics that make the difference for performance on public and private sector teams in the US and internationally at conferences in Singapore, Poland, Taiwan and Dubai. Some of Christie's public sector clients in the US are the USAF, Department of Interior, El Monte and Albuquerque school districts, the National Business Center, and several city and county governments. Her corporate clients include DISH Network, IHS, GE, Johnson & Johnson, SUN, TW Telecom, and AT&T. Among her non-profit clients are Goodwill, the National Scholarship Provider's Association, the National Education Procurement Association, the Boettcher Foundation and the US Olympic Committee.
Christie is past president of ATD-RMC (Association for Talent Development – Rocky Mountain Chapter). She served on the National Board of Directors for ATD, an organization of 40,000 global members, from 2011 to 2012. She was also elected president of the NSA (National Speaker's Association) of CO and holds the CSP (Certified Speaking Professional) designation held by less than 10% of the professional speakers worldwide. She regularly leads a speech contest for the children of the Tennyson Center in Denver with her NSA colleagues to give these displaced children a life skill, and performs mock scholarship interviews with inner-city youth so they have a chance at college. She was in Myanmar in January 2017 working with trafficked women and girls. Charity is part of her business model and she is a leader on and off the platform.
FAQs
How can I contact the organizer with any questions?
Email us at Admin@CLA-COS.org
What's the refund policy?
We have a "no refund" policy. However, if you cancel at least three days before the event, we'll give you a credit for the next luncheon.
What if I have food allergies?
Email us Admin@CLA-COS.org, and we'll see if we can adjust the menu.
Thanks to our wonderful CLA November Sponsor....