Description
CLA welcomes Stephen W. Smith, President and Spiritual Director of Potter's Inn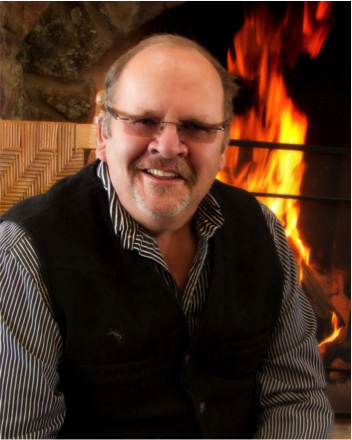 February's Topic: Reposition—ReTool—Re-Thinking Your Life
The New Year will bring many changes for most of us and some of us need to make changes. Stephen W. Smith will guide us through the liminal spaces of being stuck; desiring a change; dying to change, having to change and making a change. Choosing the right word is key in how to reposition your life. Steve is choosing "repositioning" and not retiring and he will tell us why. For a year, Steve has been "repositioning" his own life, organization, marriage, role as a grandfater and more and this talk will be the fruit of his thinking, discernment and prayerful consideration as he works through his own internal struggles as a portal to consider your own.
What internal signals inform someone of a need to change?
What do desires have to do with transitioning to the next place or space?
How does someone begin to exit the 8-lane freeway of life to choose a more simple way to live?
How does one get clarity about when, how and what to change in one's life and work?
At 63, his life long passion, his new desire for a new life and reclaiming years the locust have eaten because of 40 years dedicated to one cause are what is fueling Smith's own quest to reposition. Come and learn about your next step!
More about our speaker: Stephen W. Smith is the Co-Founder, along with his wife Gwen, of Potter's Inn—a Christian ministry devoted to the care of the soul and spiritual formation of leaders in the marketplace and ministry. He will be helping CLA members understand the principles behind soul care for leaders.
Stephen graduated from Lenoir Rhyne University and Southern Baptist Theological Seminary. He also studied in the Doctor of Ministry program at Trinity Evangelical Seminary. Gwen is a Registered Nurse and Certified Spiritual Director.
Gwen and Steve pastored churches in North Carolina and the Netherlands. They have served both as church planters and the Senior leader of a mega-church. They served as Adjunct Faculty for Mission Training International from 2003-2013 working with missionaries all over the world. They have provided soul care for some of the world's greatest mission leaders, pastors and leaders in the marketplace across the world. Learn more here.
FAQs
When are the next luncheons for 2018?
April 26th
August 2nd
November 1st
How can I contact the organizer with any questions?
Email us at Admin@CLA-COS.org
What's the refund policy?
We have a "no refund" policy. However, if you cancel at least three days before the event, we'll give you a credit for the next luncheon.
What if I have food allergies?
Email us Admin@CLA-COS.org, and we'll see if we can adjust the menu.