Description


DECEMBER'S TOPIC: "Applying God's Wisdom in the Marketplace"
---
Dan Meylan, National Sales Director, Allied National and President and Founder of Weavers—A Ministry to Business Owners and Business Leaders
Dan will address the following questions: What is biblical wisdom? How does wisdom apply in today's marketplace? How can we as business leaders use biblical wisdom to transform the marketplace?
.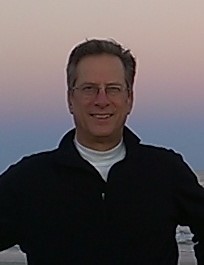 Dan Meylan serves as the National Sales Director for Allied National, a Kansas health insurance underwriter that specializes in small group self-funded health plans. Dan is responsible for developing a national network of agents who represent Allied National's products and services. Weavers, Dan's ministry, offers operational and financial leadership solutions for business leaders that capitalizes on Dan's 43 years of experience as a business owner and senior executive in the insurance industry. Dan is a business consultant, published author, speaker, pilot, skier, fisherman and grandfather of six. Dan and Kathy have been married for 43 years and reside in Stilwell Kansas, just south of Kansas City.
FAQ #1: What if I have dietary restrictions such as soy or gluten allergies?
Our registration form provides an opportunity for you to state any special dietary requirements. If you have dietary limitations please let us know at the time that you purchase your ticket so that we can do our best to accommodate you.
FAQ #2: What if I want to pay at the door?
We really want you and your colleagues to come; however, lunch tickets are subject to availability and will be a higher price at the door.
FAQ #2: What if I want to cancel or get a refund?
Cancellations are not accepted after the Friday before the event. Cancellations up until that date will be accepted, and a credit/raincheck given for another CLA luncheon. Unfortunately, refunds are not available. If you have questions about this policy, please contact admin@cla-cos.org.