Description
CLA in conjuction with High Plains Helping Hands and Kingdom Health Alliance
welcomes Ron Forseth and Tracy Thomas
April's Topic: Expanding Revenue Through Effective Major Donor Engagement
Learn how to uncover and tap donor capacities through wealth analytics

Learn how to engage major donors in a productive and non-threatening way moving them from transactional donors to highly committed transformational givers.

Learn effective strategies for funding a major donor event
More about our speakers: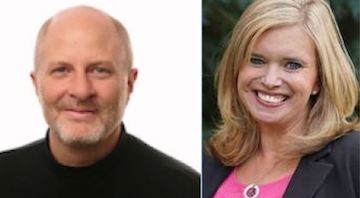 Ron Forseth served as Country Director for English Language Institute/Mongolia where he began engaging major donors over 20 years ago. Ron was VP for Business Development for Outreach, Inc. where he managed SermonCentral.com and was founding Executive Editor for ChurchLeaders.com—sites serving more than 2.5 million visitors per month. Currently, Ron is VP for Development for Westfall Gold, a major donor consultancy which has planned and executed 330 events and raised more than $660 million. Read more here.
Tracy Thomas joined Biblica as Chief Advancement Officer in 2016. Tracy brings more than 15 years of non-profit fundraising and marketing experience. Having worked for organizations large and small, with local, national and international reach, Tracy brings a wide array of experience of working with generous families, building fundraising programs and implementing innovative marketing solutions. She comes with a passion to see ministry fundraising revolutionized for the changing giving environment. Read more here.
About our Sponsors:

High Plains Helping Hands is a Colorado based non profit that innovatively fights hunger, poverty and joblessness through sustainable agriculture, case management, and a food distribution.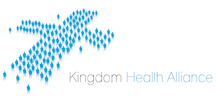 Ready for something different?
We built a health plan we would want to use. The best way to save money on healthcare is not to deny treatment and go to lower quality providers. It's about getting the right care at the right time from the highest quality providers, and we made it super easy. Kingdom Health Alliance is a member organization providing Christian employers access to benefits that align with their beliefs, while drastically reduce costs and delivering a benefit employees love…Yes, we said LOVE. Visit our website at www.kingdomhealthalliance.com, email at membership@kingdomhealthalliance.com or call Jamie Scholl at 855-488-4127.
FAQs
When are the next luncheons?
April 26th Speaker Ron Forseth and Tracy Thomas
August 2nd
November 1st
February 7th, 2019 (tentative Glenn Paauw)
How can I contact the organizer with any questions?
Email us at Admin@CLA-COS.org
What's the refund policy?
We have a "no refund" policy. However, if you cancel at least three days before the event, we'll give you a credit for the next luncheon.
What if I have food allergies?
Email us Admin@CLA-COS.org, and we'll see if we can adjust the menu.