Description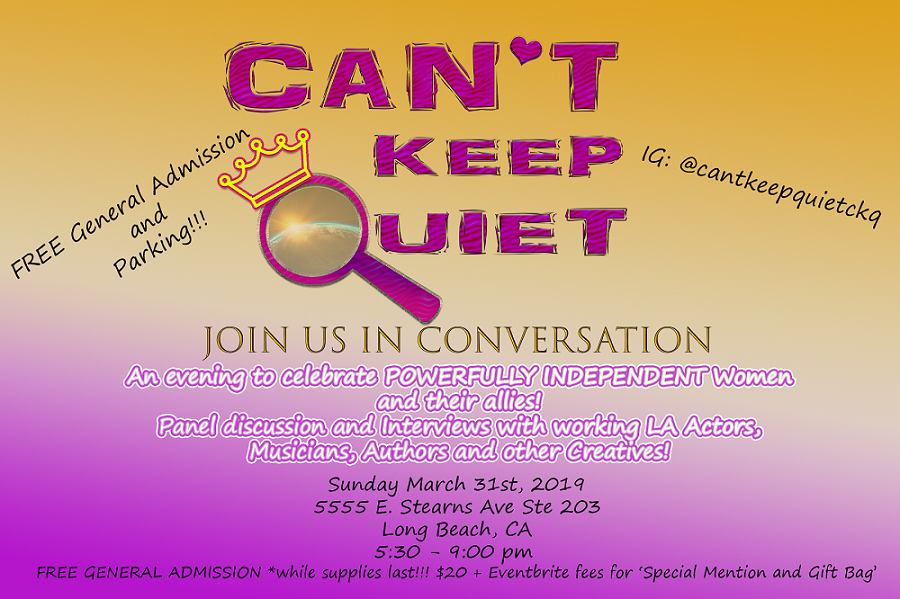 This event is the launch of a digital project and Brand where working actors*, musicians, comedians and even authors will come together to discuss current events! We will be filming, livestreaming and/or grabbing audience sound bites throughout the evening! Get a headstart by following us on IG: @cantkeepquietckq
Be Real Productions was founded in 2015 by B. Brown Martinez and since then our crew has been developing several projects collaboratively and independently which will be showcased on the night of our event.
Our mission is to promote open conversation in a positive environment.
Please refer to: bbrownmartinez.com or IG: @bbrownmartinez if you would like to see about little bit more about the organizer.
*SAG-AFTRA ACTORS (Including actors on: the SyFy Channel, TV commercials, CBS and more!!!)