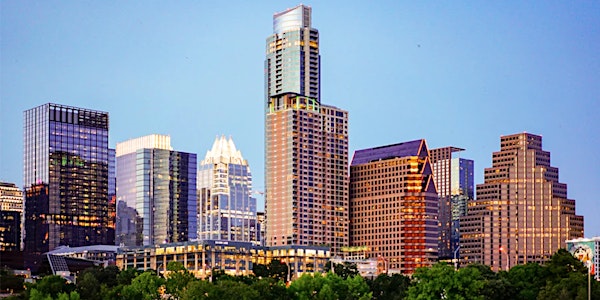 CJ MERTZ | January 20 - 21, 2023
Total Skills Integration | The Launch Pad for 2023 Record Breaking Growth
When and where
Location
AC Hotel by Marriott Austin Hill Country 7415 Southwest Parkway #Building 8 Austin, TX 78735
About this event
JOIN US IN AUSTIN
Making Your Practice Dreams A Reality
Coach CJ and our incredible client service team are looking forward to training with you as you renew your purpose and map out your plan of success.  
Starting  Friday at 4pm though Saturday evening, you  will learn the strategies needed to attract and convert more new patients, increase your retention and develop a purpose driven championship team. The combination of a principled message with specific how to's you can implement as soon as you return to your office will be absolutely explosive. 
Regsiter here to train with the #1 Performance Coach in healthcare.
XLR8 Client | Select the XLR8 Client option for (4) tickets and enter in your XLR8 Member Discount Code to waive your seminar fees for you and two others who work in your main practice.
XLR8 Additional Team | Additional team members above the (4) which are included in your program are welcome to join us for $245 per person. Each person requires a ticket in their name.
Seminar: Non-Client | You are welcome to join us for $595 per person. Each person requires a ticket in their name and we are excited to see you!
Late registration is $75 per person 7 days before the seminar for all guests and XLR8 Clients
Hotel & Travel Details: Many of our attendees choose to stay with us at AC Hotel where the seminaris being held.  Austin is a fantastic city where everything is a 15 min drive from Barton Creek area so choose accomodations that fits your needs, budget and the experience that you want to have while you are in ATX training with us. 
Hotel Registration HERE | | | AC Hotel Austin Hill Country at group rate of $249/night
Alternative Hotel Options |
Omni Barton Creek : https://www.omnihotels.com/hotels/austin-barton-creek?utm_source=gmblisting&utm_medium=organic
Sonesta - Bee Cave : https://www.sonesta.com/sonesta-hotels-resorts/tx/bee-cave/sonesta-bee-cave-austin?utm_source=google&utm_medium=organic&utm_campaign=gmb
Seminar Venue is AC Hotel Austin Hill Country which is approx 25 min from the airport. Plan your flights to arrive by 2p Friday into the Austin (AUS) Airport and depart no earlier than 7:30p on Saturday. Transportation options include Uber, Lyft, Taxi or Rental car We look forward to seeing you at registration starting at Friday at 330p.
www.cjmertz.com         success@cjmertz.com     512.474.1895